Selena Gomez Doesn't Want People To See Her as 'Just Sad and Hurt'
Even though Selena Gomez has been in the spotlight for over a decade, fans are more obsessed with her than ever before. Gomez broke into the industry at age 7, when she was cast on the hit children's show, Barney & Friends. But it was her Disney tenure that really catapulted her into superstardom. After moving on from Disney, Gomez began to pursue other passions outside of acting and added the singer, songwriter, producer, philanthropist, and entrepreneur to her resume.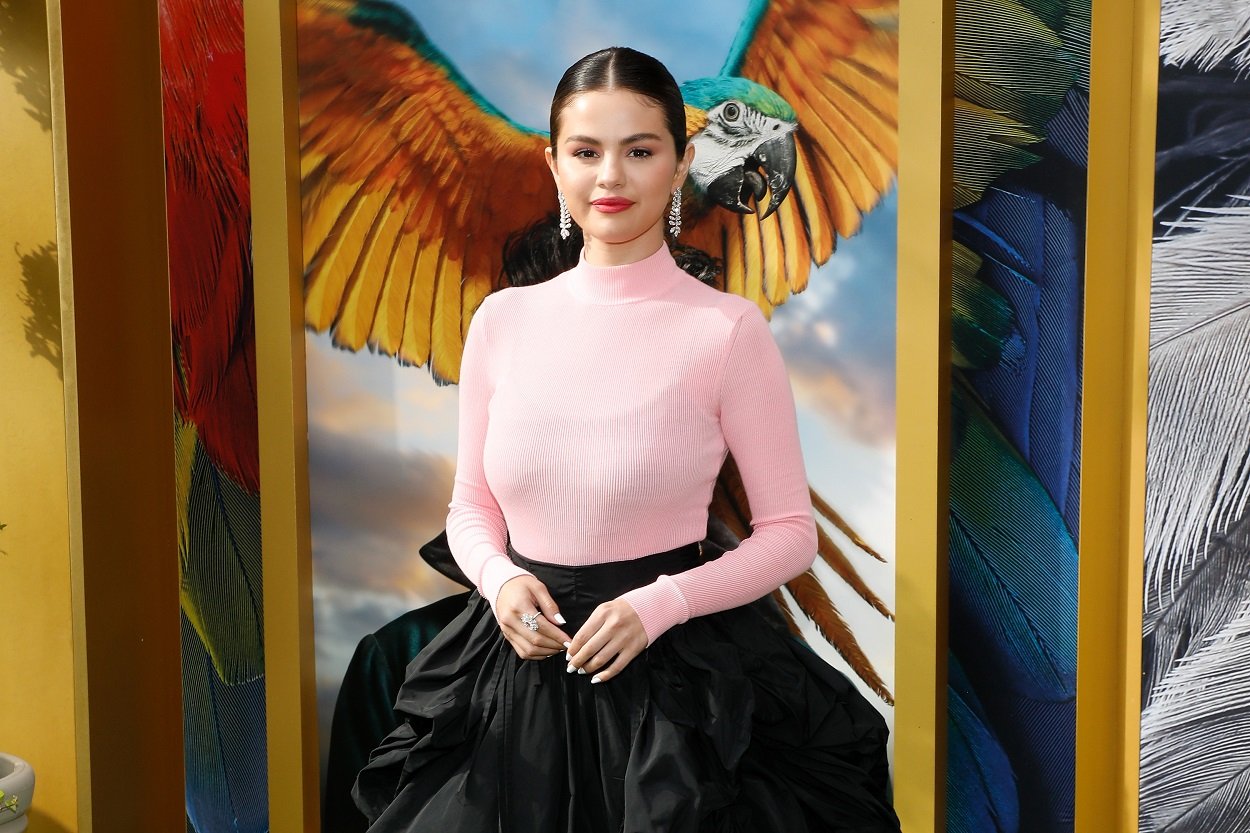 But just because Gomez has achieved a staggering amount of success doesn't mean that she's had an easy run of it. The Rare Beauty founder has dealt with a highly-publicized abusive relationship, a Lupus diagnosis, a kidney transplant, and a Bipolar Disorder diagnosis throughout the height of her success. As the "Souvenir" singer is often open about some of her struggles, fans are privy to some of the pain she's experienced. That coupled with her ever-youthful face has caused many people to feel very protective over her.
Selena Gomez was very intentional about releasing her first two songs from 'Rare'
But the Princess Protection Program alum doesn't want fans to feel sorry for her. While she acknowledges that she's been through a lot, she also thinks it's very important for fans to view her as strong and confident in addition to vulnerable and raw. For Gomez, it was important for fans to understand that those dualities could exist in her life concurrently.
RELATED: Selena Gomez 'Hates' When People Do This To Her Song Lyrics
This need for fans to experience various, different sides of her is most evident in her latest album, Rare. Gomez felt it was important to tell her story without omitting the bad parts, while also acknowledging that she's in a better place now and that she isn't defined by her struggles. This is why the very reason that she chose to release her first two singles from I, "Lose You to Love Me" and "Look at Her Now" back to back.
The makeup founder reveals her label was nervous about releasing 'Look at Her Now' right after 'Lose You to Love Me'
In an interview with Rolling Stone, the producer revealed that it was her idea to release the first two songs from her album within 24 hours of each other. Her label gave her a bit of pushback because they wanted each song to have its just due. But, Gomez knew that it was important for her to tell her story in a specific way and let her fans know that, despite her heartbreak, she was doing better than ever.
"It was my idea to release "Lose You to Love Me" and "Look at Her Now," [within 24 hours] Gomez shared. "They were kind of nervous about it because they didn't want to take away from either song. I knew from the get-go that "Lose You to Love Me" was going to be the bigger song, because I just felt it in my heart."
Gomez wanted people to know she's moved on from being sad and hurt
Gomez was right, of course, as "Lose You To Love Me" eventually earned her her first number 1 single on the Billboard Hot 100. Still, she knew that releasing the second single was important so that people could see that there was more to her personality and her journey than overcoming heartbreak.
"I wanted people to take away that this was a journey and that it was completely closed," Gomez shared. "I don't want people to see me as just sad and hurt. I didn't want that anymore. I wanted people to know that I experienced something real, and that part of me is over." It seems like Rare was truly a cathartic experience for Gomez and she's officially moved forward with her life. We're sure fans can't wait to see what's next for her.