Selena Gomez's Fans Think Billie Eilish Could be the Reason Her Music Isn't Having Good 'Luck' on the Radio
While pop star Selena Gomez was once the most-followed person on Instagram, her music hasn't always gotten the attention her fans (known as Selenators) feel it deserves. Could Billie Eilish have something to do with that? Here's what we know.
Selena Gomez has released two albums through Interscope Records
As Selenators are well aware, Gomez got her start on the Disney Channel. She released four albums through Disney's Hollywood Records — three with her band Selena Gomez & the Scene, and one solo. She then said goodbye to the House of Mouse and signed with Interscope Records.
Gomez put out her first album with her new label, appropriately titled Revival, in 2015. Over the years, she continued to release singles, but her second album with Interscope took almost five years. Then, in January 2020, she put out her follow-up, Rare.
Gomez took to social media in the days leading up to and following her album's launch date, requesting that fans stream, download, and purchase her music. Weeks later, she shared a headline, starting that Rare had made the Billboard 200. "I was a bit embarrassed asking so often for you to stream or buy my album. It felt inauthentic," she wrote in the caption.
A fan-compiled chart appears to pinpoint why
While her album may have reached a milestone, many Selenators believe it, along with its singles, haven't done as well as they could have in terms of radio play. A chart, created by the Twitter account @gomezdata, may offer an explanation for this. "Selena Gomez vs. her label's constant promotional failure," reads the tweet that accompanies it.
Dating back to Gomez's 2017 single "Fetish," the data compiled for eight of Gomez's singles shares the date each was released, its "impact date" (the date a song is expected to reach its commercial peak), and, most significantly, the roadblocks it faced in performing well.
Billie Eilish is also signed with Interscope
The chart indicates that Interscope's decisions regarding Gomez's singles may have played a role in their performance. One Twitter user replied to the chart, saying of the label: "they're too busy focusing on Billie now." They're referring, naturally, to Eilish.
The singer-songwriter, who won several Grammys for her 2019 debut album When We All Fall Asleep, Where Do We Go?, signed with Interscope's imprint The Darkroom in 2016. Other artists represented by Interscope include Maroon 5, Lady Gaga, and Gwen Stefani.
Do Eilish and Gomez get along?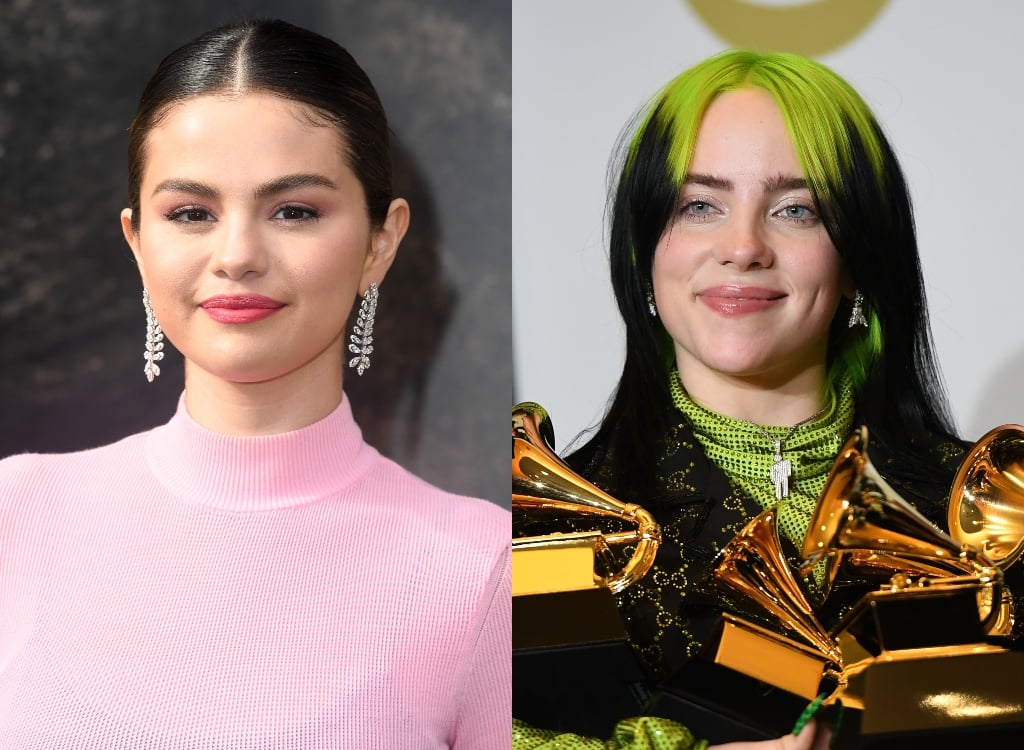 Gomez and Eilish have known each other since before the latter was a household name. Eilish contributed songs to the 13 Reasons Why Season 1 and 2 soundtracks (released by — you guessed it — Interscope). Gomez, as an executive producer for the Netflix series, also wrote songs on the track, and the two met at the season 1 premiere event.
In the years since, both have spoken highly of one another. And Gomez was, in a way, partially responsible for Eilish's most popular track. It was revealed that the theme song to Gomez's Disney Channel series Wizards of Waverly Place sounds a bit like Eilish's single "Bad Guy." Perhaps the answer here is simple: Have Eilish and Gomez collaborate, and the result will be a hit for both parties.