Why Selena Gomez Fans Think Justin Bieber Is 'Obsessed' With His Ex in 'Popstar' Music Video
Despite how long it's been since singers Selena Gomez and Justin Bieber dated, they'll remain forever linked in many fans' minds. Now, Bieber has pulled a move that has the internet talking about him and his ex once again. Here's why some think he can't seem to let go of the past.
Selena Gomez and Justin Bieber dated for years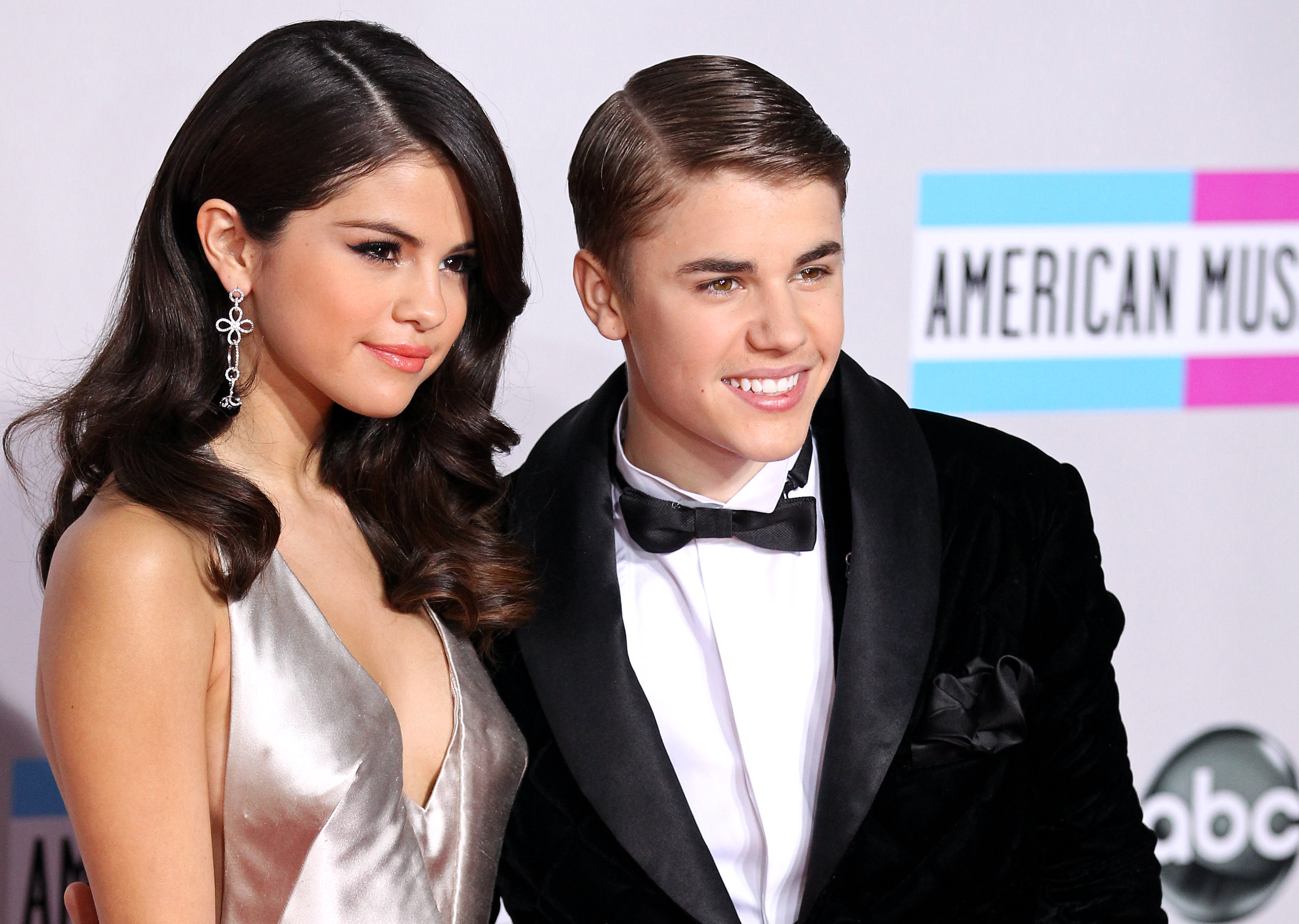 Gomez and Bieber met in the late '00s, but they started dating around 2010. They confirmed their relationship in 2011 and solidified it with red carpet appearances at award shows such as the Teen Choice Awards, the MuchMusic Video Awards, and the American Music Awards (above).
Bieber and Gomez broke up a few times over the years, sometimes dating other people during their longer breaks. The last time they were rumored to be a couple once more was in early 2018. However, they've now been apart for a solid couple of years, with no hopes of reuniting.
After they broke up, Bieber implied that he cheated on her
RELATED: All of the Evidence That Justin Bieber Cheated On Selena Gomez
When they split the last time, Bieber began seeing another one of his exes, model Hailey Bieber (nee Baldwin). They soon got engaged and were married months later. Due to the short amount of time between relationships, there was speculation that the singer cheated on Gomez with his now-wife.
Both artists have addressed these allegations. In a lengthy social media post in September 2019, Bieber wrote that he "abused all of my relationships" in his late teens and early 20s, when he was "doing pretty heavy drugs." Meanwhile, Gomez told NPR she was "a victim to certain abuse" in a relationship presumed to be hers with Bieber.
Drake and DJ Khaled song name-dropped the exes
As exes in the music business, Gomez and Bieber are bound to run into one another. But one way they may not have expected to be connected in 2020 was a song by another artist. Drake and DJ Khaled teamed up for "Popstar," on which the rappers compare their fame to that of pop artists.
In the first verse, Drake name-drops Gomez along with Ariana Grande while discussing his wealth, rapping, "Look, Ariana, Selena, my Visa/It can take as many charges as it needs to, my girl." Then, on the second verse, he comments on his looks, rapping, "Sh*t don't even usually get this big without a Bieber face."
Bieber lip-syncs her name in the 'Popstar' music video
Naturally, fans commented when Bieber and Gomez earned a place in the same song. But that chatter paled compared to what came on September 3, 2020, when the "Popstar" music video dropped. That's because Bieber is featured heavily, taking the place of the artists. Which means he lip-synced Gomez's name.
After Perez Hilton tweeted, "Justin Bieber will never be over Selena Gomez. Sorry 'bout it," one fan replied, "He's so obsessed with her." Naturally, Bieber and his manager, Scooter Braun — who also appears in the video — expected this, meaning they're likely mocking those who say Bieber can't stop talking about Gomez.