Selena Gomez Fans Think She's Alluding to a Taylor Swift Collab With 'SG3' Tease
A Selena Gomez-Taylor Swift collaboration has been a long time coming. Their respective fandoms, Selenators and Swifties, show support for both artists and dream of the day they team up on a song. Now, that day could be closer than it appears. Here's why some think Gomez hinted at a collab.
Selena Gomez and Taylor Swift are good friends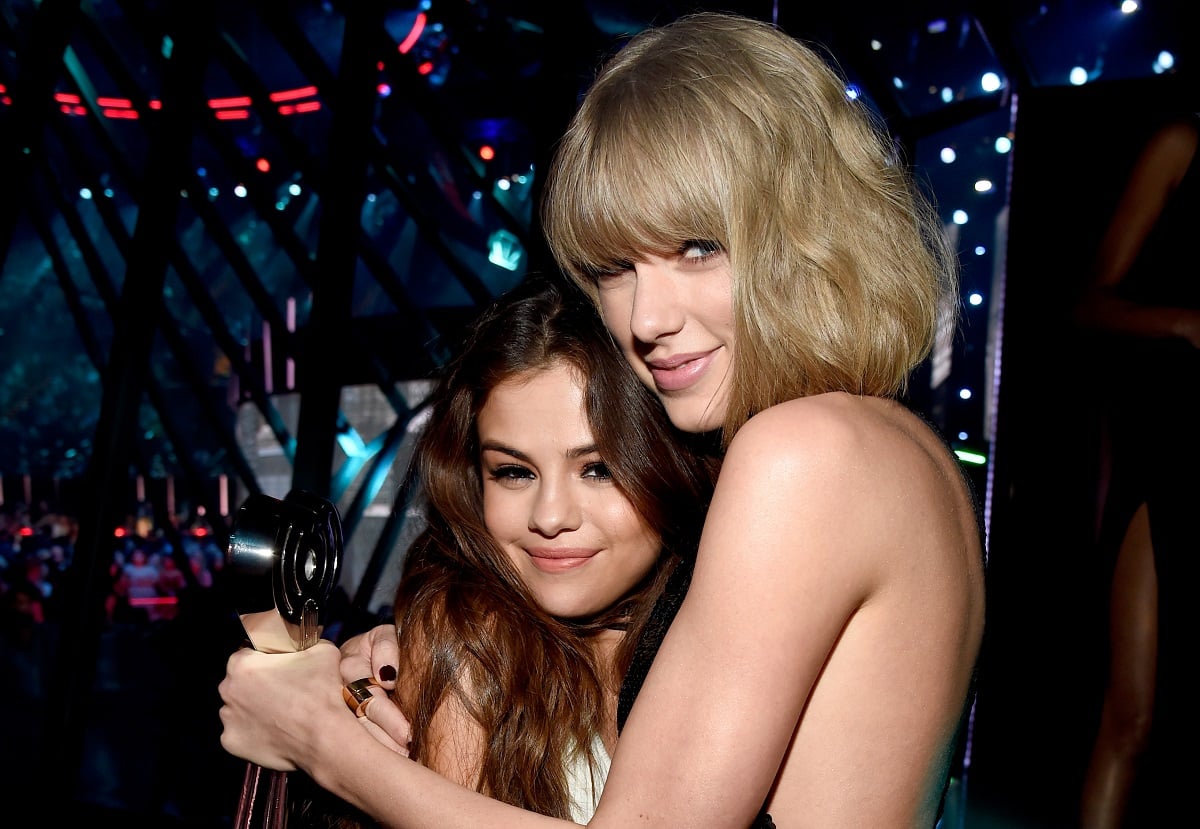 Back in the '00s, Gomez and Swift were both rising stars. The former appeared in the Disney Channel series Wizards of Waverly Place and released music via Disney's Hollywood Records with her band, Selena Gomez & the Scene. And Swift had just begun to take off as a country singer.
So how did Gomez and Swift meet? Through their significant others. Gomez dated Nick Jonas of the Jonas Brothers at the same time that Swift linked up with his older brother, Joe Jonas. Though neither relationship lasted very long, the two teenage girls remained friends.
They've always wanted to collaborate on a song
Swift and Gomez's friendship went from casual to legendary in a matter of years. They attended events (like the Grammys) together, performed on stage as a duo, and Gomez even appeared in Swift's music video for her hit single "Bad Blood." And those are just the times they've interacted in front of cameras.
But there's one thing they haven't done together that fans are eager to see happen. "I've always dreamed of doing a song with Taylor," Gomez said during a 2020 interview with YouTube talk show host Gary Whitta. "We both wanted to do that," she continued. "We've talked about it, for sure."
Gomez appeared in Swift's Brits Global Icon video
RELATED: Selena Gomez on 'the Old Taylor' Swift and Who She'd Like to Sing at Her Wedding
Gomez and Swift have continued to support one another's accomplishments. In May 2021, the latter accepted the Global Icon Award at the BRITs. Not only was she the first woman to receive the honor, but also the first recipient from the U.S. Before she took the stage, a video played.
Gomez was among those who praised Swift in the pre-recorded tribute. "Taylor is the same girl I met when I was 15," she said. "She's generous, she's kind, and she cares so deeply for her fans." Gomez continued, "I wish I could be there and just support you and hang out with you. You deserve it."
She teased SG3 the same night
Gomez made a significant comeback in 2020 and 2021, releasing her album Rare and her Spanish-language EP Revelación a little more than a year later. And already, rumors are spreading that she's working on her next album, deemed SG3. In fact, she confirmed them.
Hours after the BRIT Awards, Gomez posted a photo on her Instagram Story of her wearing a bracelet reading "SG3." Coming so soon after her hair color change? Fans believe there's only one explanation." SELENA INTRODUCING TAYLOR AT THE BRITS?? TAYLENA COLLAB COMING," tweeted one.