Selena Gomez on Why You Shouldn't Worry About Her
Selena Gomez, like most young adults, has gone through her fair share of ups and downs. But, as Gomez has lived her life under a microscope for over a decade, she has been forced to deal with her trials and tribulations on a massive stage. Boasting 173 million followers on Instagram alone, there's no small amount of people invested in her life. Because of this, Gomez has countless fans who worry about her well-being.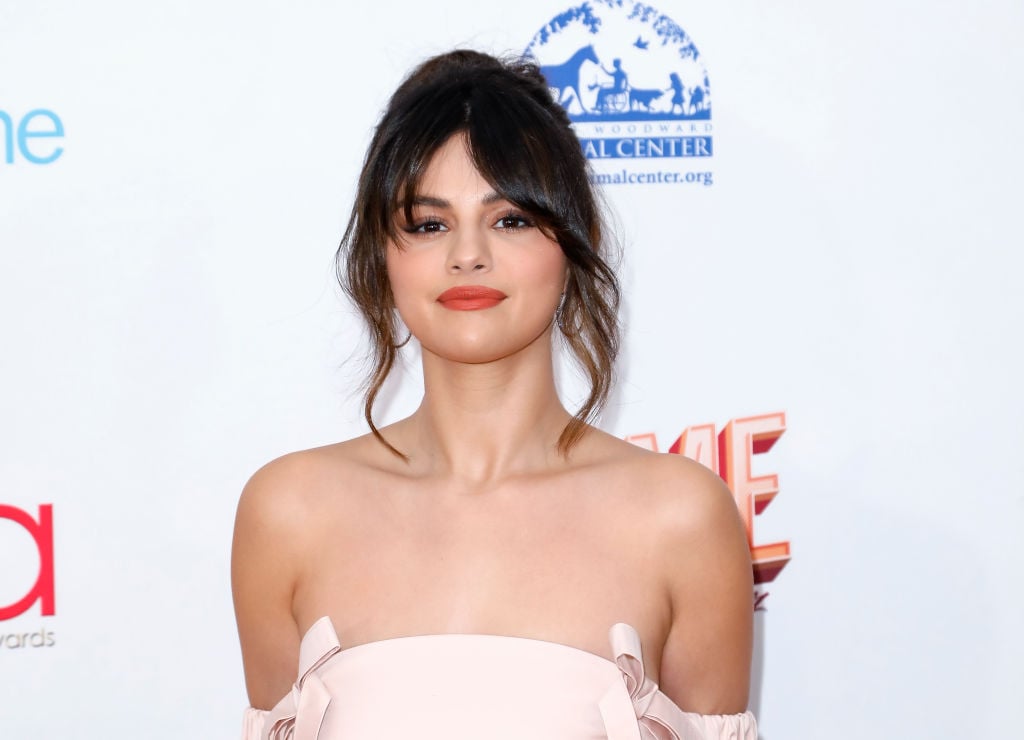 Selena Gomez has gone through a lot despite her young age
In the past five years, Gomez has gone through her fair share of life-altering situations. She was in a toxic relationship, struggled with her autoimmune disease, Lupus, received a life-saving kidney transplant, struggled with depression and anxiety, and was diagnosed with bipolar disorder. In the midst of all this, Gomez was still making music, acting, producing, modeling, and designing.
Selenators are in love with how vulnerable the "Boyfriend" singer is
One of the reasons that Gomez is such a household name is because of her ever-present vulnerability. She has been outspoken about many of her personal and professional challenges. This vulnerability is what makes that "Stars Dance" singer relatable to so many people around the globe. In fact, many people feel protective over the 27-year-old because of how candid she is. Many Selenators (Gomez's fans) feel that she's more of a friend or family member than simply a celebrity that they admire.
In a recent conversation with Amy Schumer for Interview Magazine, Schumer and Gomez discussed Gomez's effect on her many fans. Schumer shared that Gomez was very well-loved and her kindness and vulnerability caused people to be very protective over her. Schumer also admitted that she often worries about the Wizards of Waverly Place alum. "I think people worry about you. I've worried about you. Should we be worried about you?" the comedian questioned.
Why the Rare Beauty founder doesn't want fans to worry about her
Gomez shared that people shouldn't be worried about her. She acknowledged that though she's been through some very difficult times, those times don't define her or her life. "No. I've gone through some really difficult stuff, and because of those moments, whether I liked it or not, a picture was painted of my life. That was scary because I didn't want it to affect my career," she shared.
Gomez continued on to say that in the past, her personal life often seeped over into her career. This is something that she's been trying to combat in recent times. "It got out of control when I was super young. I think it showed people that I was weak in certain moments, and that I had troubles. Some people just get off on building people up and then trying to bring them down," the 27-year-old multimillionaire added.
Gomez has learned to cope with the bad days
The actress continued on to share that she's learned how to deal with her difficult moments. Furthermore, she has coping mechanisms to ensure that her personal life doesn't affect her career as much anymore. "I guess what I mean is that people worry about me because I've had some trouble in the past. And it's kind, it is. But I'm okay. I deal with what I deal with, and if I feel like I'm having a rough week or I'm not up to doing something, I don't do it," Gomez concluded. We're sure Selenators will continue to worry about their fave, but it's likely reassuring to hear that she's doing just fine.