Selena Gomez Fans Accuse This Star Of Shading Her
Selena Gomez fans (often called Selenators) are having a "Becky with the good hair" moment and going after this star for allegedly shading their queen.
Selena Gomez is one of the most loved people in the entertainment industry. Just one look at her Instagram, which boasts a tremendous 154 million followers, and you can see that her fanbase is immense. Dubbing themselves "Selenators", these obsessed fans support the singer's every move and defend her honor with unwavering loyalty. But, sometimes that support is almost too much and unfortunately, at the expense of another person. Singer Becky G. recently came under fire after she was accused of throwing shade at the 27-year-old.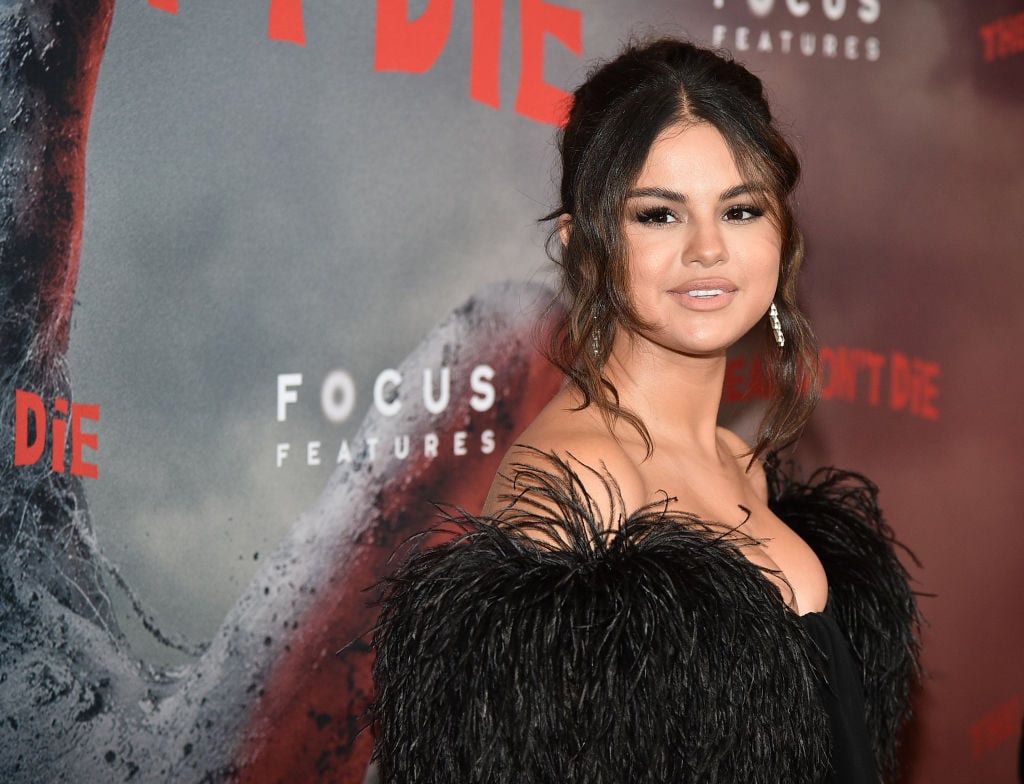 One of Gomez's most recent songs
The trouble started when Becky G. (whose last name is also, coincidentally, Gomez) was taking part in a lyric challenge for Seventeen. During the challenge, she was asked to sing the lyrics for "Taki Taki", a song that Gomez is a collaborator on. When Becky G. was confronted with Gomez's verse, she felt confident that she had the correct answer.
Fiesta > siesta
"Oh, I know this one. I'll never forget this one because when I heard it I was a little confused cause it says, 'Come in the party, have a fiesta. Blow out the candles and have a siesta.' But I don't want to have a siesta in the middle of the fiesta. Like, I want to party. I wouldn't take a nap, you know what I'm saying?," Becky G. Said confidently during the video.
Fans accuse Becky G. of dragging Selena Gomez
A seemingly innocuous comment quickly became a much larger issue. Selenators began to accuse Becky G. of throwing shade at their idol. But, they didn't stop there. They also began to personally critique and criticize Becky G.'s own body of work. "Becky G dragging Selena's verse as if her discography it's not one of the worst of a Latin woman lmao," one user tweeted, ripping apart the 22-year-old's music.
Becky G. claps back
But Becky G. was quick to stand up for herself while also showing her admiration for Gomez. "I have always loved & supported a true queen like Sel. To cut a snippet of a video & take it completely out of context is what is so wrong about this 'Stan' culture. Sad to see yet another 'fan' going against what their favorite artist believes in by putting other females down," she tweeted in response.
Becky G. then went on to say that she didn't understand why Gomez's fans would take time to go out of their way to rip someone apart. Particularly, when the person they are supporting would never do such a thing. "I mean honestly, why do people do this? You can love your favorite artists but it doesn't mean you have to go out your way to speak badly about others. I'm even more confused about this behavior than I am about the siesta during the fiesta line. "WHO DOESNT LOVE A KIND AND PRECIOUS SOUL LIKE SELENA GOMEZ!? You got your facts wrong. I'm a Gomez myself, we don't do that here," the "Zooted" singer declared, calling out their shared last name.
The problem with stan culture
The 22-year-old went on to further defend herself and draw attention to the issues that fandom and standom often create. "MAY I ADD THAT THIS VIDEO WAS TAKEN FROM A GAME I PLAYED WHERE I WAS CONFUSED ABOUT MY OWN LYRICS EVEN. The industry breaks us apart & pits us against each other enough, sad that "stans" have to do it too. Someone will always have something to say I guess. Ok. I'm done now," she concluded.
Women supporting women
We're so happy that Becky G. stood up for herself and went out of her way to set the record straight. She's absolutely right that the media needs to stop pitting women against one another. Honestly, it's an old and tired strategy and fails to acknowledge that there can be a limitless amount of talented women whose art you can enjoy. Hopefully one day, we'll be able to move past all the made-up drama.