Selena Gomez Finally Explains Why She's Been Less Vocal In The Past
Though Selena Gomez is no longer the most followed person on Instagram, she still wields a staggering amount of influence...
Selena Gomez has been in the spotlight for nearly 15 years and with each passing year, her popularity only seems to increase. Though she no longer holds the title of the most followed person on Instagram, she still claims the fifth-highest slot with a staggering 193.8 million followers. Gomez's fans are completely obsessed with the singer's every move and the amount of influence she wields cannot be discounted.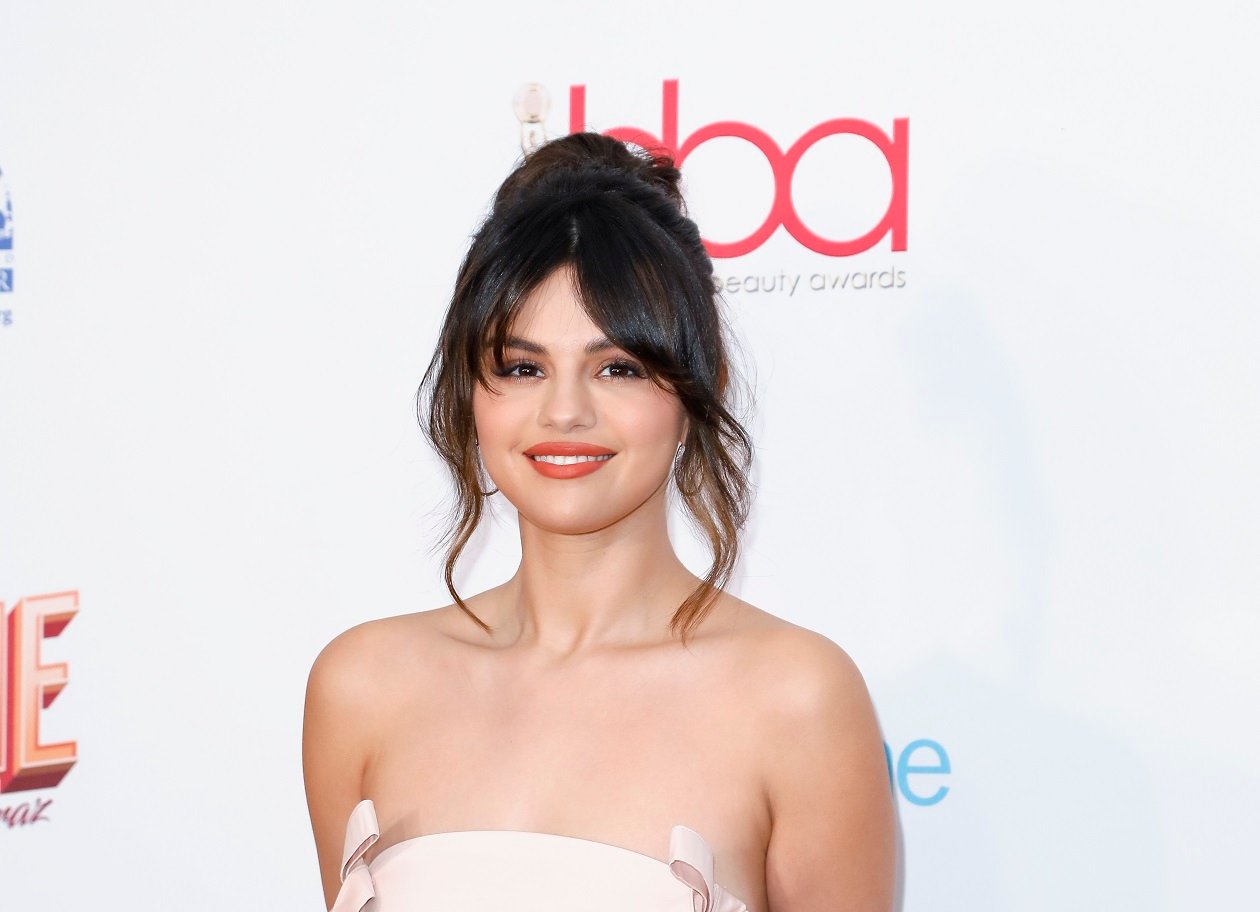 Gomez has always strived to use her influence for good. Early on in her career, she got involved with organizations like UNICEF to give her time and money to those in need. But, in 2020, Gomez seems to have stepped it up in terms of speaking up about things that matter as well as using her platforms to raise money and awareness.
Selena Gomez has raised awareness about immigration and mental health
As Gomez has gotten older she has continued to utilize her celebrity status and wealth to highlight important issues. In 2019, Gomez served as an Executive Producer for the Netflix docuseries, Living Undocumented. The "Boyfriend" singer also spoke out consistently about mental health and encouraged her fans to seek help if they were struggling in any way. She also publicly supported her best friend, Taylor Swift in her ongoing battle with her former record label, Big Machine Records.
Now, in 2020, Gomez is busier than ever before. In addition to releasing her third solo, studio album, Rare, the singer has launched her own beauty line, Rare Beauty. With her company, she had committed to raising $100 million over the next 10 years to provide underserved communities with the mental health services that they require.
The 'Boyfriend' artist extends her philantrhophy to her makeup line and cooking show
In addition to that, Gomez also served as an executive producer for her new HBO Max show, Selena + Chef. The show follows the actor learning how to cook gourmet meals while quarantined in her home. But, the show also has a charitable component also. At the end of each episode, the guest chef selects a charity and Gomez announces that $10,000 will be donated to said charity.
The actor used Instagram as a way to spread information and resources
Gomez has also been utilizing her social media platforms to speak out against injustices. She consistently urges her enormous folowing to exercise their right to vote. Furthermore, she allowed her Instagram account to be taken over by various people entrenched in the Black Lives Matter movement to educate her fans on what was happening and how they could help.
Why Gomez was less vocal in the past
But what has caused Gomez to be more vocal in recent years? In an interview with Rolling Stone, the "Look At Her Now" singer revealed why she's been less outspoken in the past. "I spent years of my life being very conscious of what I say and what I do," the Wizards of Waverly Place alum shared. "Not because I was scared — I just didn't know if I had a right to say something. I didn't know if it would get messy and cause any sort of uproar. I wanted it to be very safe."
It seems as if Gomez is done playing it safe. It's admirable that she continues to use her power and influence to affect positive change. Hopefully, more celebrities will continue to follow suit.