Selena Gomez Flips off the Paparazzi; 'I Can Tell You Are a D*ck'
Selena Gomez has been in the public eye for the majority of her life. After deciding to pursue acting at a very young age, she found success by being cast in the hit show Barney and Friends. From there, she steadily built up her resume until she landed the lead role on the wildly popular Disney Channel show, Wizards of Waverly Place. Gomez stole hearts as Alex Russo, a devious teenage witch who was equal parts lazy and loveable.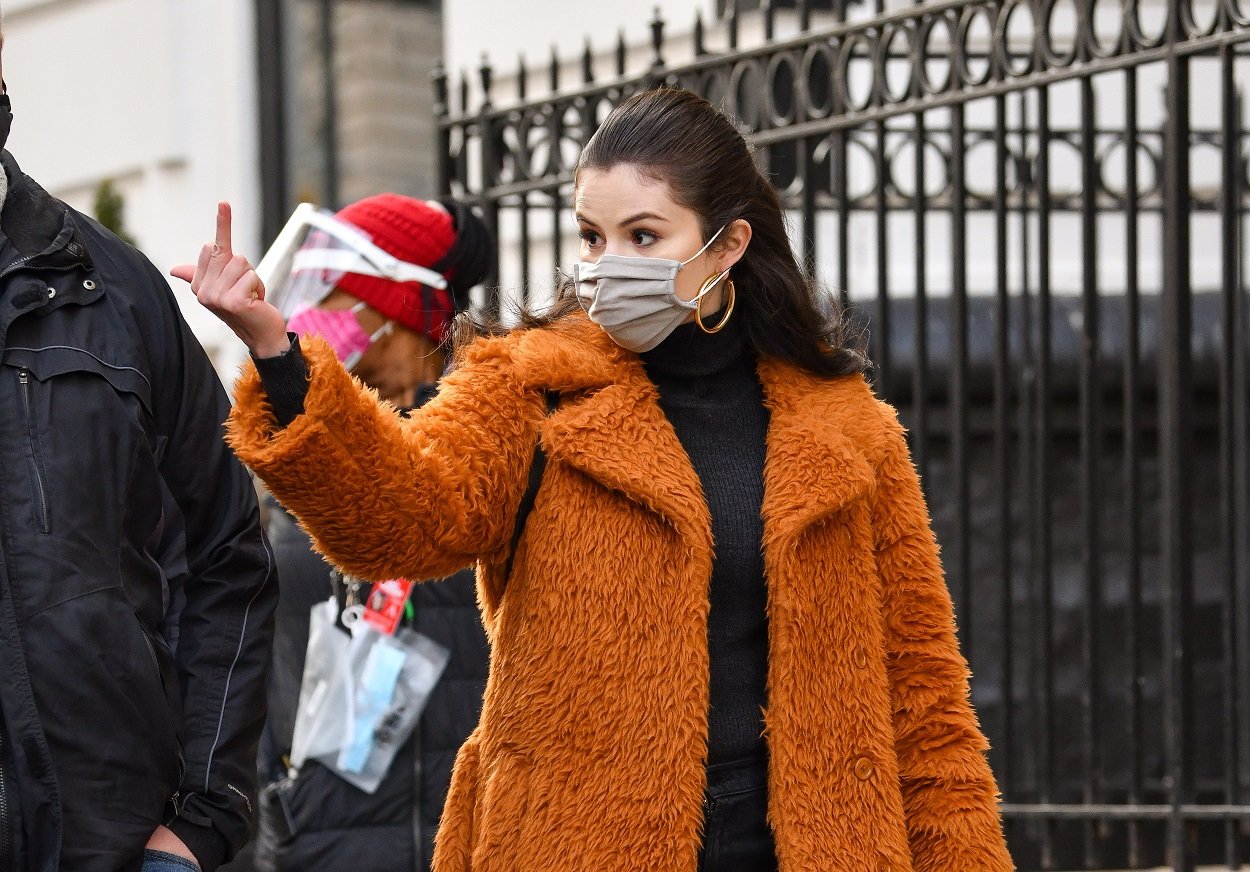 Gomez may have started her career as an actor, but she has also found immense success as a singer as well. She began her music career as the lead singer of the band, Selena Gomez and the Scene until she decided to go solo. Today, Gomez entertains fans of all ages with her extremely catchy tunes and is known for her ability to infuse emotion into her songs.
Selena Gomez is a producer for her cooking show and other Netflix projects
In addition to acting and singing, Gomez also has also gotten into producing in the last several years. She first served as the executive producer for the hit Netflix series, 13 Reasons Why before taking on the television documentary series, Living Undocumented. In 2020, she signed on to produce and star in an HBO cooking show called Selena + Chef where she learns to cook remotely from famous chefs.
RELATED: Taylor Swift and Selena Gomez Were Once Romantically Linked to the Same Actor
Gomez has also done her fair share of philanthropic work in addition to the work that she does in the entertainment industry. She has raised funds and awareness for Lupus Research and UNICEF and is an advocate for providing comprehensive mental health resources to people of all ages. In fact, her newly founded beauty company, Rare Beauty, has pledged to donate $100 million over the next 10 years to give people access to mental health services.
The 'Boyfriend' singer was spotted filming 'Only Murders In the Building'
But despite everything Gomez has on her plate, she seems thrilled to be getting back to her acting roots. Recently, Gomez began filming for the Hulu comedy series, Only Murders In the Building. The "Dance Again" singer is filming alongside comedy legends Steve Martin and Martin Short. When Gomez learned of the project, she immediately knew she wanted to be a part of it. She quickly pitched herself to be in the project and was brought on board.
Because the Spring Breakers star is so incredibly well-known, it didn't take long before the paparazzi spotted her while she was filming outside in New York. Naturally, they began taking photos, asking questions, and making comments about her latest project and her personal life. Unfortunately, one photographer took things too far.
Gomez flipped off the paparazzi for being rude about her body
Gomez is known for her sweet demeanor, but even she has her limits. They seemed to be reached when one bold paparazzo began making comments about her body. Frustrated, Gomez yelled backed "I can tell you are a d*ck" to the photographer before giving him the middle finger. The exchange was caught on video and, naturally, many fans of Gomez are thrilled by her response and the fact that she stuck up for herself. Just because she's a public figure doesn't mean that anyone should feel emboldened to make comments about her body and we're personally glad she set him straight.