Selena Gomez Gets Last Laugh With Talk Show Host, Wendy Williams
Wendy Williams has never been shy about speaking her mind. In fact, the talk show host has made a whole career out of weighing in on the lives of celebrities. One such celebrity that she gave a particularly brutal review of a few years back was Selena Gomez. Gomez is one of the most popular celebrities in the world and has made a name for herself as an actor, singer, producer, and entrepreneur. But, Williams seemed to believe that the Rare artist achieved fame in another way.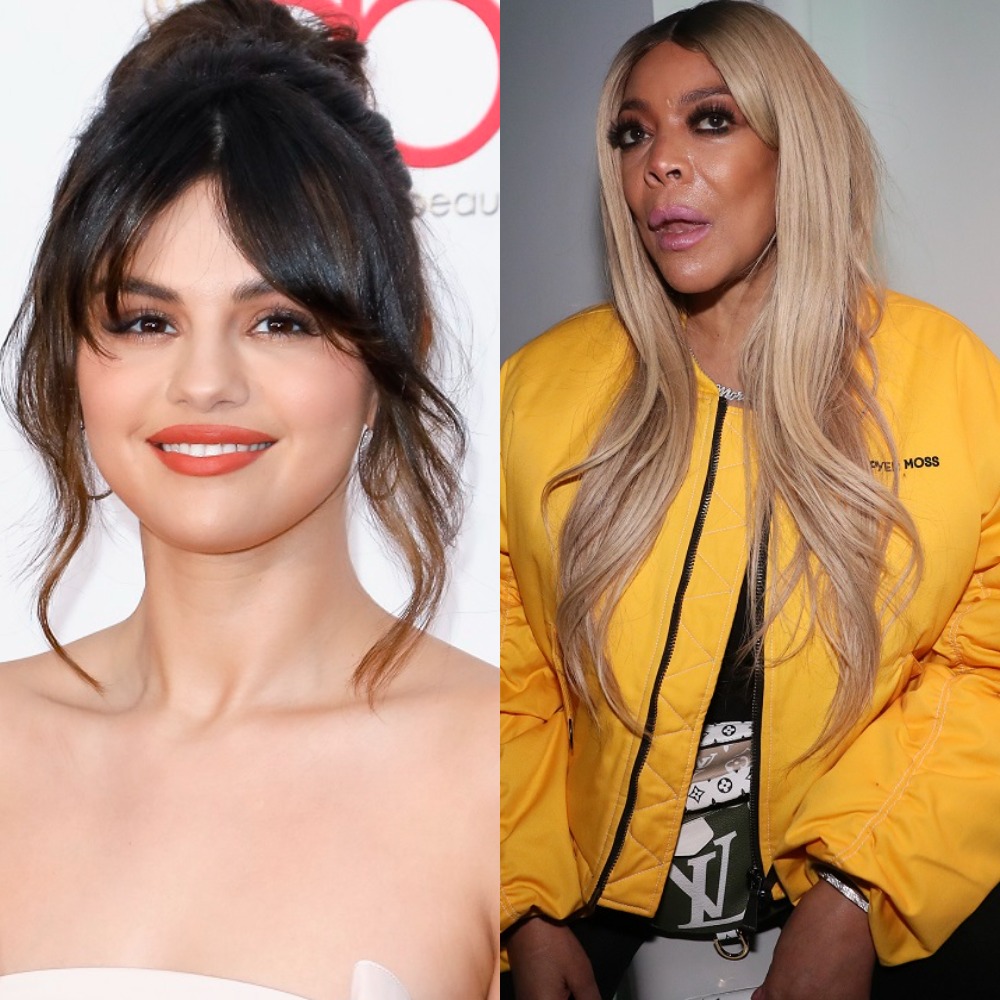 Fans of Gomez, often called Selenators, will recall that the 28-year-old started her career at a very young age when she was cast on the hit kids show Barney & Friends. But, Gomez exploded into superstardom when she got her own show on the Disney Channel called Wizards of Waverly Place. During her tenure at Disney, she also launched her music career and cultivated a much bigger fan base. But Williams is clearly not a fan of Gomez's music.
Wendy Williams slammed Selena Gomez on her talk show
Gomez has been receiving criticism about her singing ability for years now. And while she admits that she's far from the world's best vocalist, that hasn't stopped her from becoming very successful in the industry. Fans are drawn to the emotion that Gomez puts into her music and even some critics can admit that a few of her songs are fun to listen to. Williams, however, doesn't even recognize Gomez as a singer. Back in 2017, during a taping of The Wendy Williams Show, she didn't hold back her gripes about Gomez.
RELATED: Selena Gomez Is Currently Producing 16 Projects in Quarantine
"Selena Gomez is probably one of the most manufactured artists out here," Williams declared. "Selena's not a singer." Williams continued on to share that Gomez was a "cute girl" and has used that to her advantage. The talk show host shared that Gomez used her looks to get into relationships that keep her in the news and thus keep people interested in her music.
Williams believed the 'Boyfriend' singer dated Justin Bieber, Nick Jonas, Zedd, and The Weeknd to promote her career
"They say that she dates the stars that are going to help her along with collabos and things like that," Williams declared, citing rumors about Gomez dating Nick Jonas, Zedd, Justin Bieber, and The Weeknd for publicity. "And then once the music is out then she drops them and moves on to the next one. What keeps you in the public eye more than you know a poppin' relationship because you all fall for it, we talk about it on hot topics, and it keeps us going."
Continuing on, Williams said that Gomez (who was only 24 at the time) only had a few more years to play this "game" before she lost all relevancy. "That's how you have to play the game to keep your Instagram followers up," Williams declared about the "Boyfriend" singer. "If you're really not such a talent on your own then you network. At 24, it's called networking at 34, it's called something else At 27, people start looking at you with a side-eye, so good luck, Selena."
Gomez's career has been flourishing despite the fact that she's been single for years
Naturally, many Selenators were deeply offended by the comments Williams made on her show. But it seems that Gomez is having the last laugh. At 28, the singer seems to be thriving. This year alone, she signed on to several acting and producing projects, filmed her own cooking show, launched her beauty company, put out a new album, gained millions of followers on Instagram, and earned her first number 1 for her song "Lose You To Love Me". And she did all this without being in any type of romantic relationship. Gomez may not be the world's best singer, but it appears that she doesn't need any man, famous or not, to make her relevant.