Selena Gomez Reveals Why She Thinks Guys Don't Want to Date Her
Selena Gomez isn't dating anyone right now, but that didn't stop the rumor mill from spinning when she was photographed with Hulu original series Only Murders in the Building co-star Aaron Dominguez. Gomez said the way Dominguez was harassed by her fans gave her an understanding of why guys don't want to date her.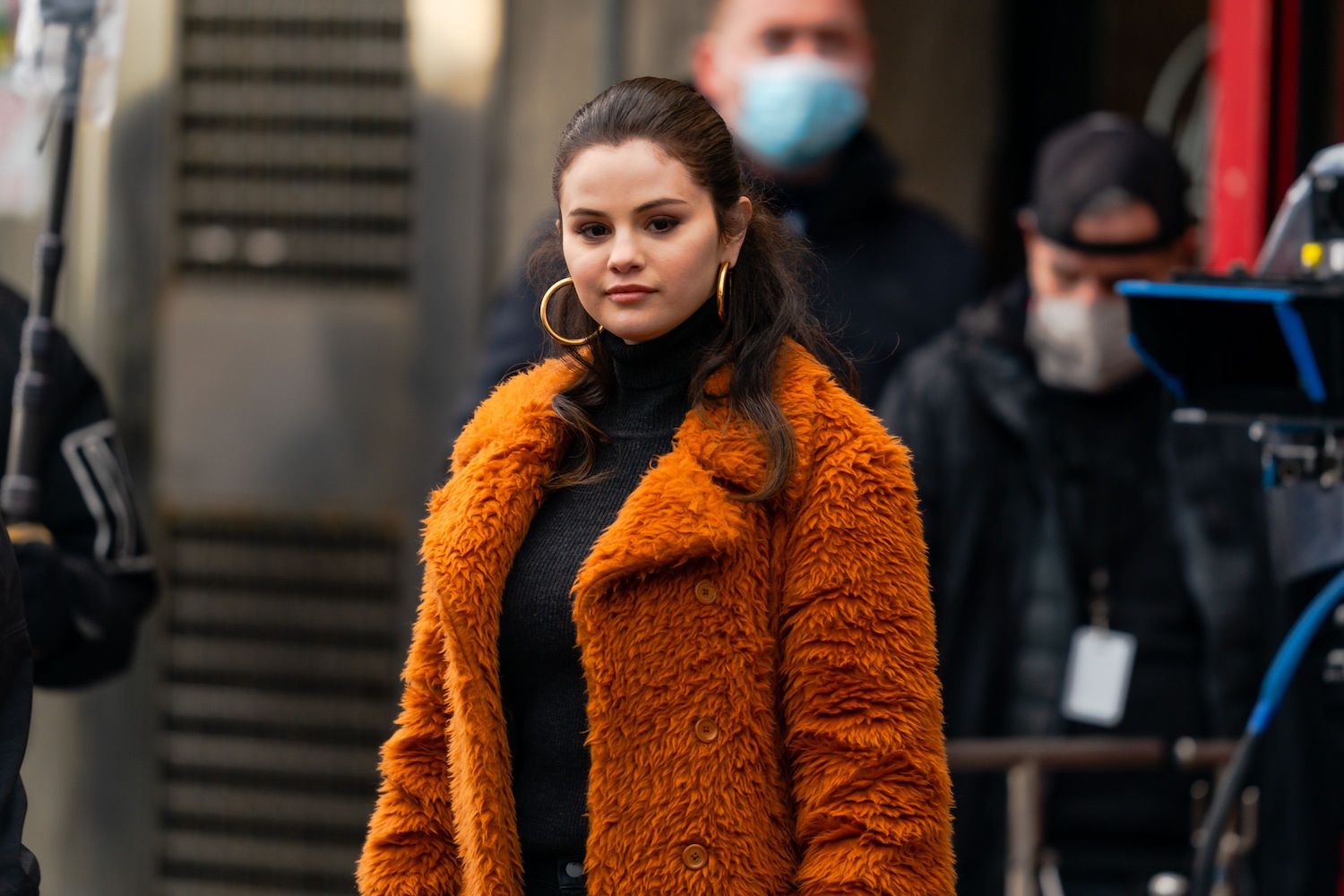 Fans thought Selena Gomez and Aaron Dominguez were dating
Gomez and Dominguez were photographed together so naturally, the dating rumors started swirling. In reality, Dominguez isn't Gomez's boyfriend — the two were in character and filming a scene for the series.
As a result, her fans starting harassing Dominguez on social media. He shared one of the troll's messages, calling him "ugly," on his Instagram Stories. The Gomez fan warned him to "stay the f*ck away from Selena," explaining "she deserves better." He countered the hate-filled message with "LOL" and the laughing emoji.
Dominguez re-shared another comment that said, "Selena really went from Justin to @theaarondominguez. We love to see the downgrade."
He wrote in the since-deleted post, "Good morning. These kids don't take a break."
When the paparazzi followed Gomez one February afternoon, she broke character and flipped off the paps. "Somebody was being disrespectful," she told the Los Angeles Times. "And I don't do well with that."
"Look, I am a very modest person, until you disrespect people," she explained. "Maybe [it wasn't] my best moment, but a girl's gotta do what a girl's gotta do. And I felt very OK with being like … 'Don't talk to people that way!'"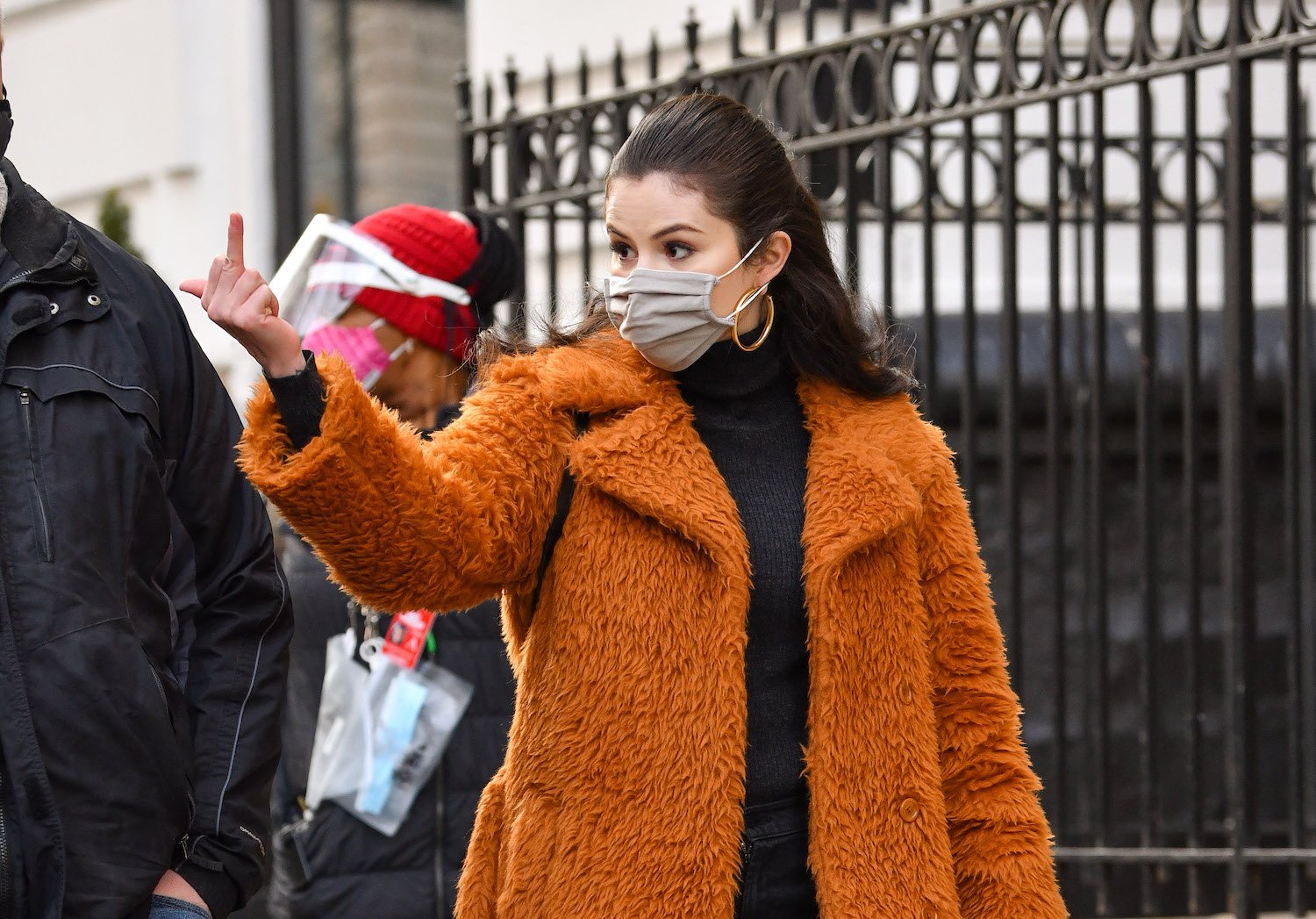 RELATED: Selena Gomez Reveals the Inspiring Way She's Overcome Social Media Haters
Gomez thinks guys don't want to date her for 1 reason
After enduring so much gossip over the years, Gomez tries to distance herself from the chatter. The Los Angeles Times reports that the actor "leaves all social media for her team to manage these days."
When discussing the way her fans went on the attack when rumors kicked off about her and co-star Dominguez, she couldn't believe it.
The abuse Dominguez had to deal with also gave her an understanding of why guys might not want to date her.
"We had just started working together," Gomez explained. "I honestly thought, 'No wonder guys don't want to date me!'"
"I think people only care because I'm young, and the older I get the less they'll care," Gomez noted. "For now it's a part of the job that I don't really like."
"I'm actually grateful that I'm not involved with anyone right now," she added.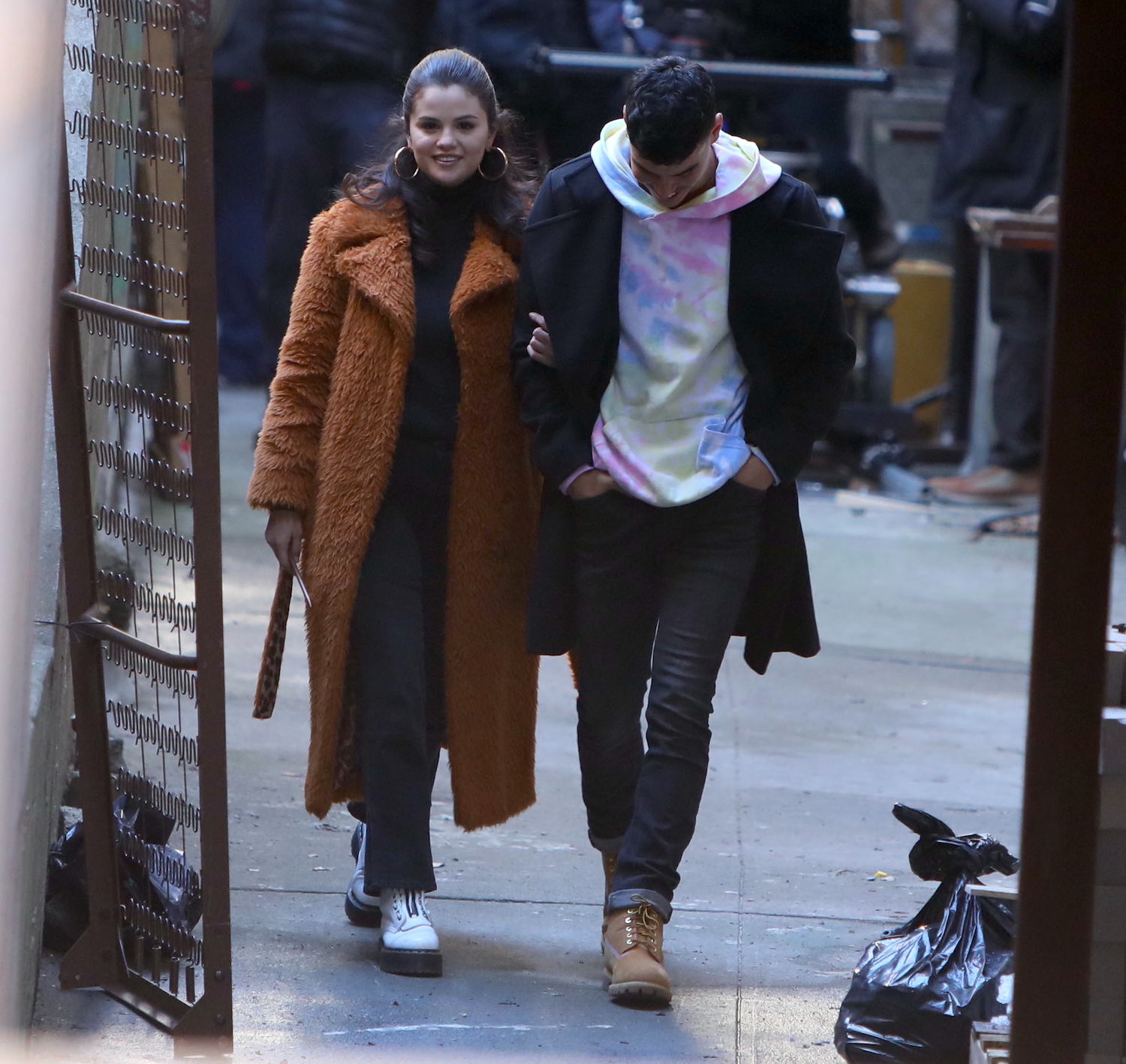 Gomez gave her take on 'Framing Britney Spears'
Gomez weighed in on the documentary Framing Britney Spears, since she has some understanding of what it's like to live life in the spotlight from a young age.
"I've seen so much, and it feels violating for me to watch something like that," she told the Los Angeles Times. "I couldn't even imagine. I have nothing but sympathy for her, and I'm happy as long as she is healthy and happy."