Selena Gomez Handled Her Weirdest Fan Encounter With a Ton of Grace
Selena Gomez has been dealing with over-the-top fans for the majority of her life. But an 11-year-old stood out to the 'Boyfriend' singer for being particularly forward.
Selena Gomez has had her fair share of fan encounters. The "Souvenir" singer has been extremely famous since her teenage years. When Disney cast her as Alex Russo in Wizards of Waverly Place, she became extremely well-known. However, after she launched her music career and developed interpersonal relationships with other celebrities like Taylor Swift, she became a household name. To date, Gomez has millions of fans following her every move.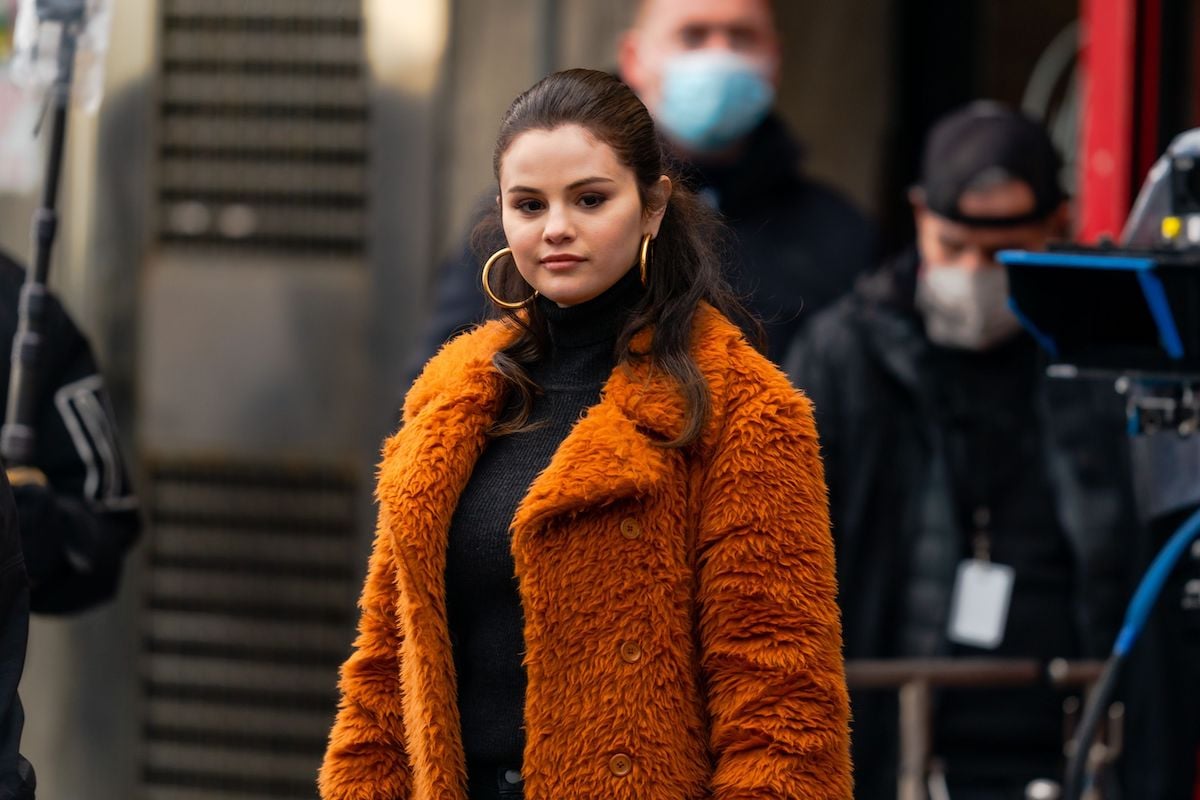 Gomez has always shown appreciation for her fans, who often refer to themselves as Selenators. Gomez always finds time to thank her fans for their support. Furthermore, when the Only Murders in the Building star is spotted in public, she typically takes time to take photos with her fans. Of course, not all of Gomez's fan interactions are positive. In fact, some of them are weird and awkward.
Selena Gomez had a very awkward fan encounter at a young age
Back in 2009, Gomez got candid about one of the most bizarre fan interactions that she'd had thus far. The then 16-year-old recalled a young fan approaching her while she was out with a friend. According to the Selena + Chef producer, things got weird very quickly. But Gomez was able to handle the strange situation with tremendous grace.
"One time I went to the movies and there was no one in the theater," Gomez shared with dose.ca "And I sat down by myself and my friend Jennifer. A kid bursts into the room was 'Selena I'm coming to talk to you' and like runs up to me and tries to kiss me. And says 'My brother wanted me to give you this.' And I'm going 'Woah! Hang on, what are you doing?' It was so cute because he was like 'Oh, well I'm just a fan.' And I go 'OK, but I'm not going to kiss you.' That was probably the weirdest. It was sweet because he was only 11. But I was like 'Well, OK. You're very sweet—forward for an 11-year-old."
The 'Boyfriend' singer explained why her fans feel so comfortable with her
It's certainly bizarre that an 11-year-old tried to kiss Gomez on behalf of his brother. And while that experience was the weirdest of Gomez's fan interactions, it wasn't the only strange encounter she'd had with fans. But why did Gomez experience so many odd fan interactions? The Rare singer believes that it has a lot to do with her reliability and approachability.
"Well, the thing is, is I try to make myself very relatable to my fans," Gomez shared. "Cause I am just — I love making YouTube videos. I love twittering, I do all the teen stuff. So I like to feel very open and I like for my fans to feel like they can approach me and take pictures and stuff. And I don't want to ever feel like I'm not available. So I think maybe that's what kind of happens. They think I'm their best friend, which is good, but I'm not gonna kiss my best friend."
Hopefully the overzelous Gomez fan learned from his experience
It's impressive that 16-year-old Gomez was able to navigate such an awkward fan encounter with such grace. Still, we hope the 11-year-old's parents or guardians had a talk with him about personal space, boundaries, and consent after the attempted kiss.