Selena Gomez Hasn't Gotten the Acting Jobs She Wants Yet; 'I Need Help'
With hits like "Come & Get It' and collaborations like "Taki Taki", Selena Gomez has become a bonafide star in the music industry. She launched her music career while she was still on the Disney Channel through her band, Selena Gomez and the Scene, and has since become a successful solo artist. Gomez's latest album, Rare, launched back in January of 2020 and her new Spanish language EP, Revelación, releases at the end of the week. Because Gomez is well-known for her music, it's easy to forget that she began her career as an actor.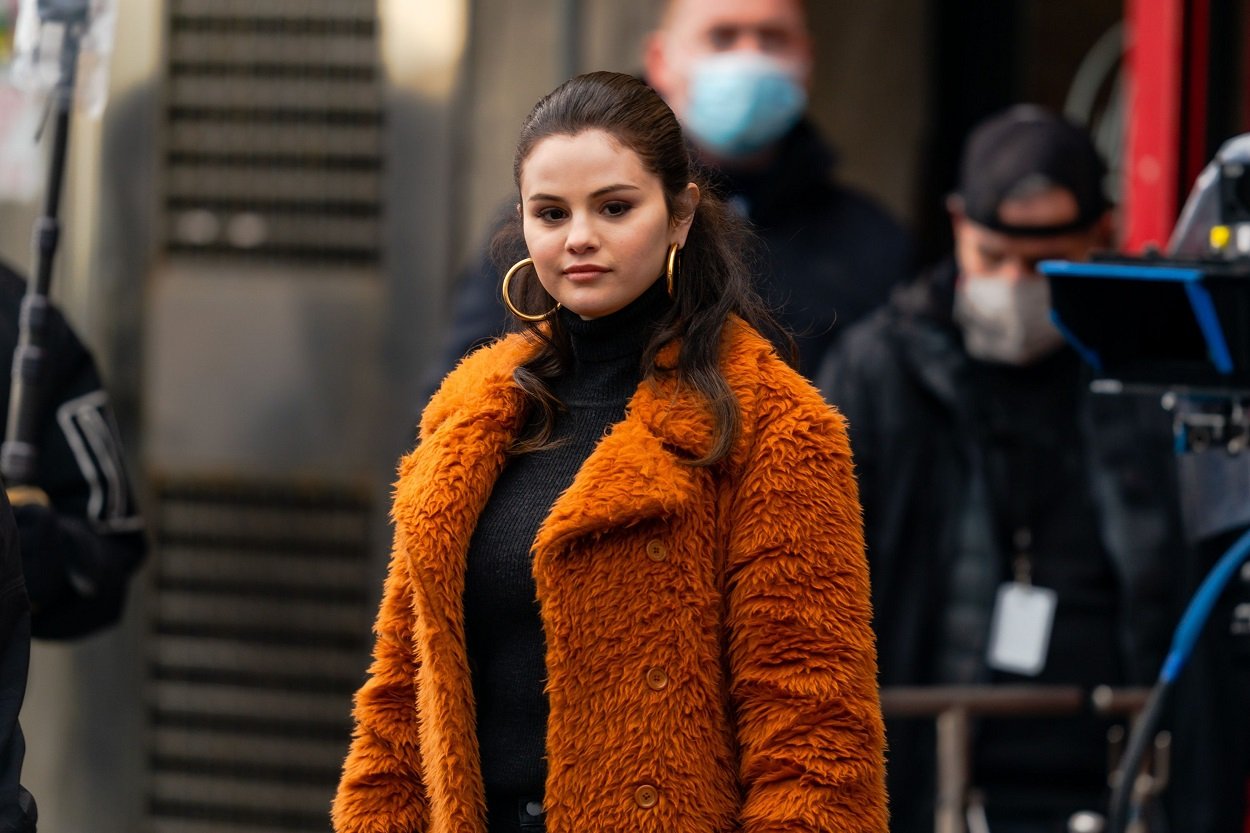 Gomez was only 10 when she was cast in the wildly popular kids show, Barney and Friends. Soon after, she was swooped up by the Disney machine and was the face of the Emmy award-winning TV show, Wizards of Waverly Place. From there, Gomez continued to act in family-friendly films like Another Cinderella Story, Ramona and Beezus, and Monte Carlo, which supported the squeaky clean image that she'd built up for herself.
Selena Gomez is more known for her music than she is for her acting
The "Vulnerable" singer did ruffle feathers after getting herself a role in the film Spring Breakers. Though her character was pretty mild in comparison to the other main characters, the film was certainly not anything that her young fans could watch with its nudity, violence, and constant display of drugs and alcohol. But eventually, the media stopped focusing on Gomez's work as an actor and turned their attention to her music career and her personal life.
Gomez boasts a myriad of titles on her resume. She's an actor, philanthropist, business owner, mental health advocate, producer, and musician. However, despite everything that she has on her plate, her music seems to get the most attention. But even though it's granted her insane popularity, she isn't sure how much longer she'll be pursuing music professionally. According to the "We Own the Night" artist, she doesn't feel like the public takes her seriously as a musician.
The 'Boyfriend' singer reflects on retiring from music
"It's hard to keep doing music when people don't necessarily take you seriously," Gomez shared in an interview with Vogue. "I've had moments where I've been like, 'What's the point? Why do I keep doing this?' 'Lose You to Love Me' I felt was the best song I've ever released, and for some people it still wasn't enough. I think there are a lot of people who enjoy my music, and for that I'm so thankful, for that I keep going, but I think the next time I do an album it'll be different. I want to give it one last try before I maybe retire music."
One reason why Gomez is considering retiring her whispery dulcet tones is so she can really pursue acting full throttle. According to Gomez, she's yet to really dive into the type of acting that her soul is clamoring for. "I haven't even touched the surface of what I want to do," she admits. "The parts that I want are the ones I need help with. I can't wait for the moment when a director can see that I'm capable of doing something that no one's ever seen."
'Only Murders in the Building' and beyond
We're sure Gomez's fans are interested to see if her acting career will experience a sort of metamorphosis. Her latest venture, Only Murders in the Building, seems to be a departure from what she's done in the past. Only time will tell what the "Rare" singer adds to her resume next.