Selena Gomez's Ice Cream Sundae Recipe Is Intense
Selena Gomez is so much more than a singer or an actor. Over the years, the Wizards of Waverly Place alum has tried various ventures, from working with massive brands like PUMA to producing the acclaimed Netflix series, 13 Reasons Why.
Now, Gomez had added ice-cream connoisseur to her resume, and it couldn't be more timely. Gomez and BLACKPINK debuted their single "Ice Cream" in Aug. 2020, and from there, the 28-year-old also launched her very own ice cream flavor.
Now, she has debuted a sundae recipe to go along with it.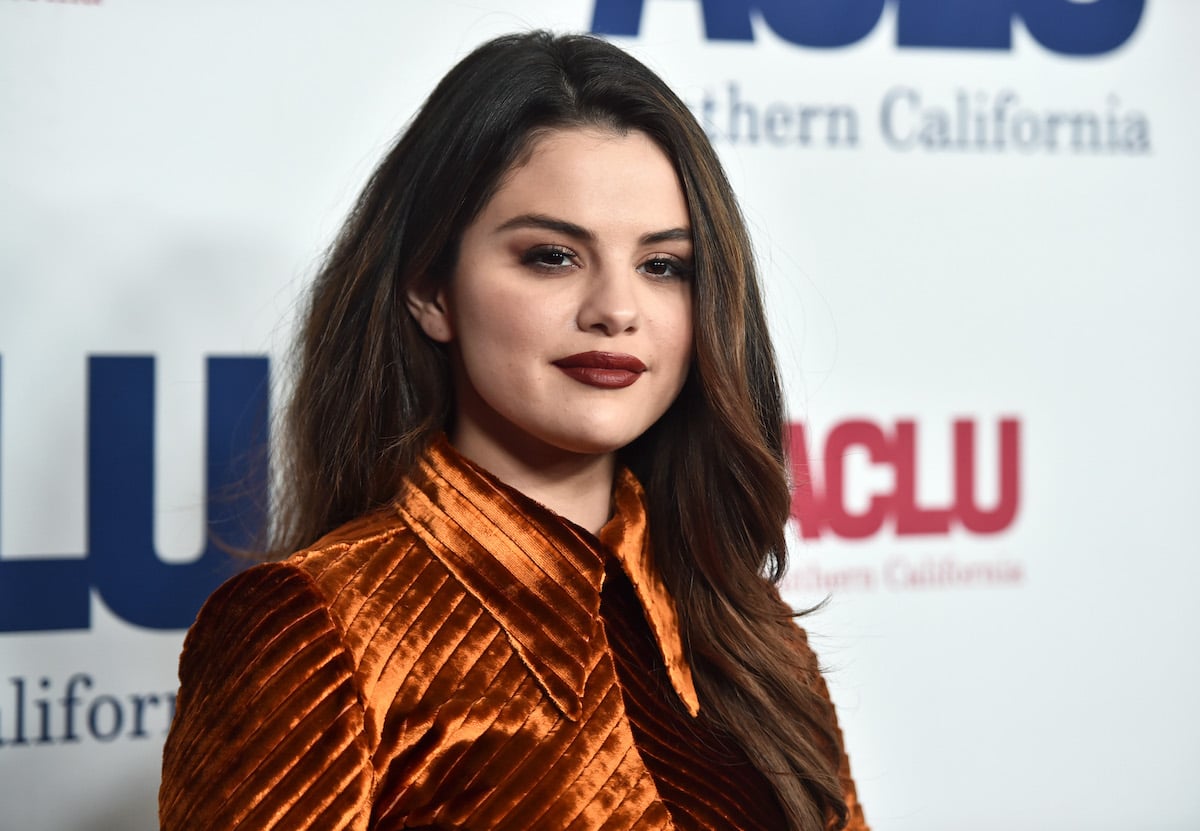 Where can you buy Selena Gomez's ice cream?
Along with her single with BLACKPINK, Gomez also released her very own ice cream flavor with the brand, Serendipity. Gomez has been obsessed with Serendipity's frozen hot chocolate since she was a kid, so getting the opportunity to create her own ice cream flavor was certainly thrilling.
The singer's Cookies & Cream Remix ice cream is a pink vanilla ice cream, crunchy cookie bits and gobs of gooey fudge. It honestly sounds like a complete sundae all on its own. The flavor debuted as a part of Serendipity Brand's take-home ice cream collection.
"I grew up going to the iconic @serendipity3nyc restaurant so I couldn't be more excited to join the ownership team," Gomez wrote on Instagram. "In honor of the release of ICE CREAM with @blackpinkofficial, I created Cookies and Cream Remix… made with pink vanilla ice cream as a nod to the girls!"
The ice cream flavor is available from stores like Jewel-Osco, Publix, and WaWa across the country and retails for about $5.99. However, you can find the location that carries the brand nearest you at SerendipityBrands.com.
Selena Gomez's ice cream sundae ingredients
The ingredients for Gomez's sundae recipe are pretty straightforward. To prepare it you will only need an ice cream scoop, a knife, and a bowl or whatever dish you want your sundae to be in.
Also, if you can't get your hands on Serendipity x Selena Gomez's Cookies & Cream Remix or you need a non-dairy or vegan option, you can choose any ice cream that works for you.
1 banana, cut into chunks
3 scoops of Serendipity x Selena Gomez's Cookies & Cream Remix
Hot fudge (to taste)
Cookie crumbles of your choice (to taste)
Whipped cream (to taste)
1 cherry
Selena Gomez's ice cream sundae directions
First, remove your ice cream from the freezer so it won't be brick hard when you're trying to scoop it out of the container. Next, cut up your banana into slices. You can choose larger slices or smaller ones, whatever floats your boat. Then heat your hot fudge in the microwave for about 30 seconds. Just be sure not to burn it. (Burnt chocolate has the worst smell.)
When your ice cream is nice, soft, and scoopable, add three generous scoops to your bowl. Next, add in the banana slices and drizzle on the hot fudge. Put a massive dollop of whip cream on top of the ice cream and then sprinkle on the cookie bits.
To finish your perfect sundae, add the cherry on top. It is honestly the treat that you deserve.