Selena Gomez Insists Demi Lovato Went to 'Every Single Taping' of 'Wizards of Waverly Place' Season 1
Though Selena Gomez and Demi Lovato both got famous in their Disney days, they were friends long before entering the mouse house. The singers met way back in 2002 when they were both cast in Barney & Friends. From there, they developed a tight relationship and would become roommates, castmates, and even collaborate on a song together.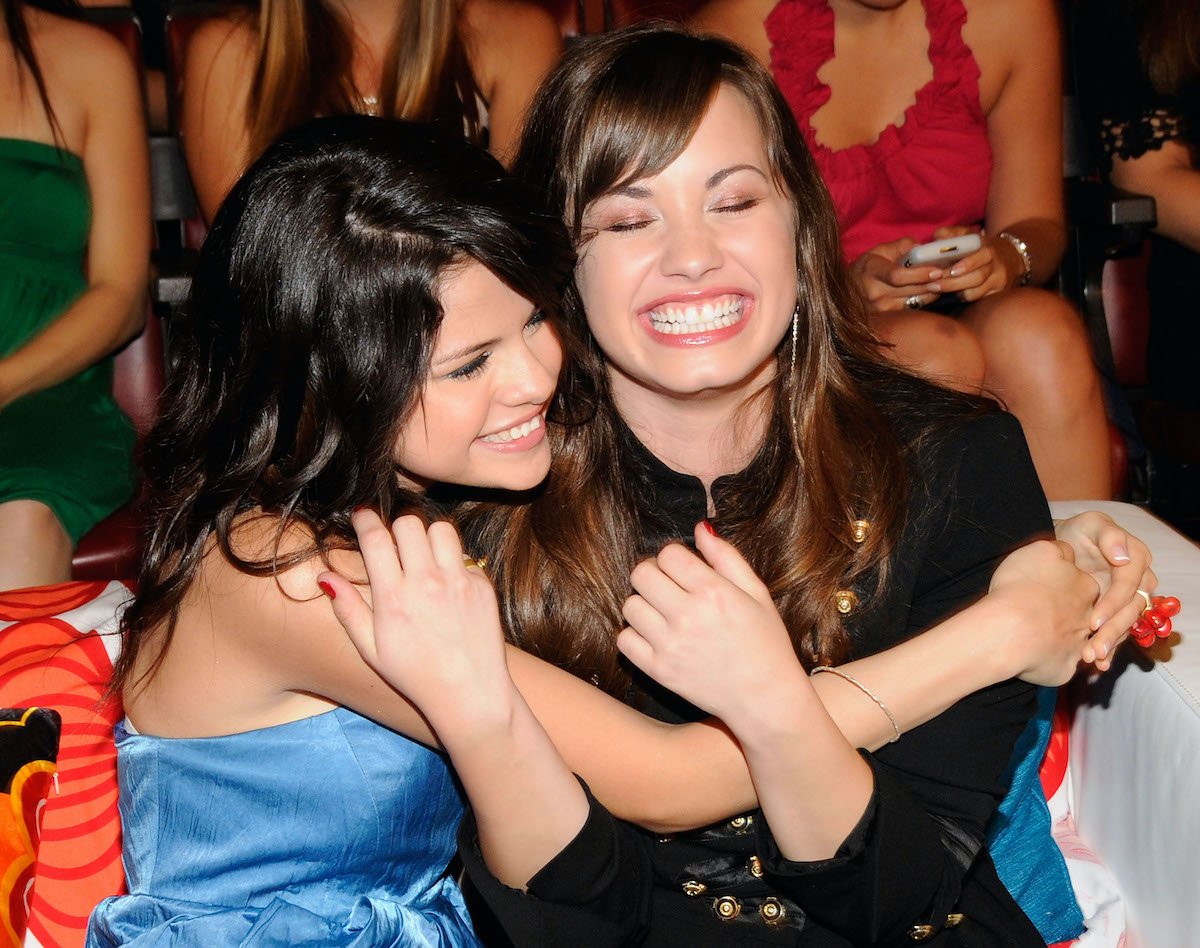 Longtime fans of Gomez and Lovato may recall that they used to do YouTube videos together. In the videos, the actors opened up about their long-standing friendship. But even the videos didn't reveal everything about their friendship. For example, when the pair first moved out to Los Angeles, they actually shared a loft together with their moms in downtown LA.
Selena Gomez and Demi Lovato did a movie, TV show, and song together post 'Barney & Friends'
Lovato and Gomez also had a working relationship together beyond their stint on Barney & Friends. Back in 2009, they starred in the Disney Channel film Princess Protection Program together. In the same year, Gomez guest-starred as herself on Lovato's show, Sonny with a Chance. Fans of the actors loved seeing the then-besties portray adversarial roles on screen.
Though the pair were busy with their respective careers taking off, they still found time to support one another. Back in 2009, Gomez got candid about her relationship with Lovato in an interview with Teen Vogue. The Only Murders in the Building star even revealed that during her first season of Wizards of Waverly Place, Lovato showed up at every single one of the tapings.
Lovato came to every taping of 'Wizards of Waverly Place' Season 1
"Demi and I have always been there to support each other," Gomez shared. "I've probably listened to 100 of [their] songs, and [they] came to every single taping of my show the first season. We're both surrounded by adults 24/7, and we have to act professional, but when we're together we can just be sixteen—we watch movies and talk about boys and do each other's hair and makeup. We both go through a lot, so it's nice to know that no matter what, I'll always have [them]."
Of course, a lot has changed since 2009. In 2021, Gomez and Lovato do not seem to have any sort of friendship. Back in 2020, Lovato outright stated that they were no longer friends with Gomez. "When you grow up with somebody, you're always going to have love for them," Lovato revealed to Harper's Bazaar. "But I'm not friends with her." After a long pause, Lovato wished Gomez well. "I will always have love for her, and I wish everybody nothing but the best."
Lovato and Gomez are no longer friends
It seems pretty normal and natural that Gomez and Lovato have grown apart. This is especially true since they've both been through quite a bit throughout the course of their careers. However, Gomez and Taylor Swift have managed to sustain their relationship. Meanwhile, Lovato still keeps in touch with fellow Disney alum, Miley Cyrus. "I talk to Miley," Lovato shared in the aforementioned interview. "She's awesome, and I love her to death and always will, always have. But I think she's kind of the only one from that era that I still stay in touch with."