Selena Gomez Would Obliterate Instagram If She Could; 'It's Destroying Some of My Generation'
It wasn't too long ago that Selena Gomez was the most followed person on Instagram. Back in 2016, she held the title of Queen of Instagram, and then, in true Gomez fashion, she completely ghosted the platform. Since then, the Rare Beauty founder has become active on Instagram once more and fans couldn't be more thrilled. Even with her long hiatus from the app, she still is the fourth most-followed person on Instagram with a whopping 167 million followers.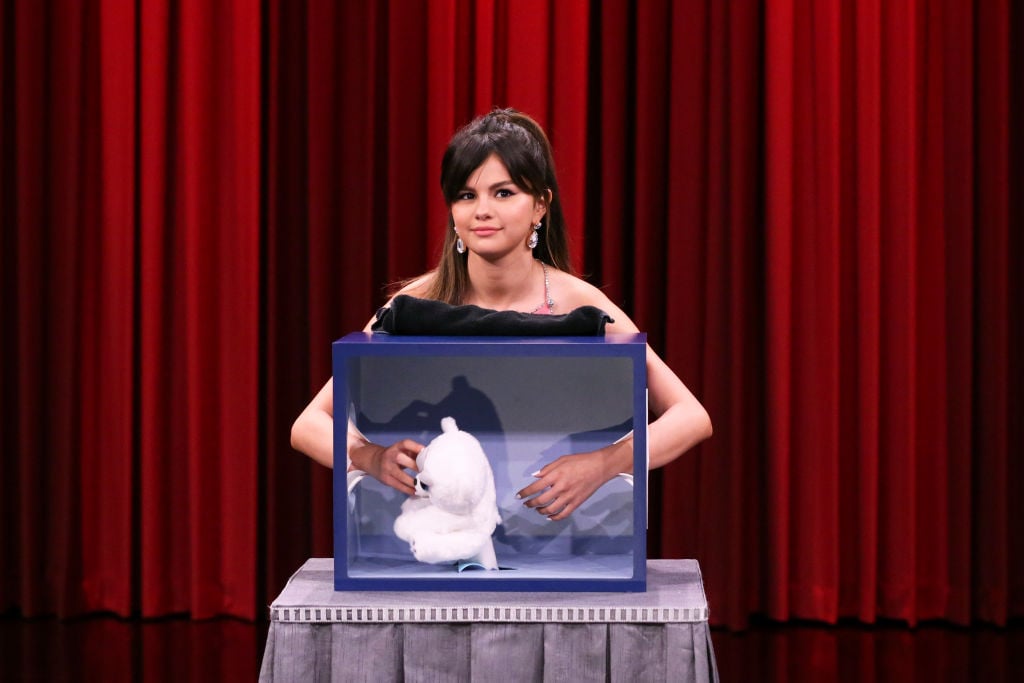 But despite Gomez's popularity on Instagram, she has spoken out about how unhealthy it can be for her and those in her age range. In the past, the "Cut You Off" singer has shared that oftentimes she has found the platform toxic. The actress isn't wrong about her claims. Instagram is a breeding ground for comparison. Many times people utilize the app to curate and present their lives in ways that are far from realistic. Furthermore, the obsession with followers, likes, and comments, has sparked bullying amongst young children. Even Instagram recognizes the problem and has done beta testing for some accounts to hide follower count and likes from profiles.
Selena Gomez believes Instagram is destroying her generation
In a recent interview with Dazed, Gomez was asked if she would get rid of Instagram completely if given the chance. Her answer seemed obvious to anyone who has been following her statements about social media for the past few years. While the The Dead Don't Die actress wished that people could find a healthy balance with the app, ultimately she felt like it was doing more harm than good. "Oh gosh! I think I'd have a lot of people not liking me for saying yes. If I could find a balanced, happy medium that would be great, but I would be lying if I said that it isn't destroying some of my generation, their identity. It's a huge part of why I named my album Rare – because there's so much pressure to look the same as everyone else," the 27-year-old confessed
The Rare artist was scared of getting back on the app
Gomez continued on to say that it was scary for her to get back on Instagram after such a long hiatus. A couple of months ago, she confessed that she didn't have the app on her phone, rather she just logged in on her friends' phones. Now, however, she seems to have found a better balance. "It was scary going back on – the first four days I was like, 'No, there's no way I can do this.' What I do now is to only go on it when I feel like I need to, and then I'll just log off, I won't take time to explore or look at anything else," the "Fun" singer added.
Why the makeup founder doesn't read anything about herself
When she's not promoting a new project, it's (no pun intended) rare that Gomez is on Instagram or any other platform. And this disengagement is not exclusive to social media. Gomez also doesn't read any news about herself. "I don't read anything, I don't read any single thing. That's been kind of hard, cos I was used to reading everything for so long. But I don't, and I mean that. You know, when I found out that (Rare) was getting great reviews I appreciated hearing it but I just can't pay attention: the moment I do I start getting insecure and I just feel empty. It's so much nicer not to know sometimes," Gomez confessed.
It's great that the singer has found a way to navigate her lifestyle. She may not be the one to get rid of Instagram, but it'll probably die out naturally at some point during this decade. Only time will tell what platform it will be replaced with.