Here's How Selena Gomez Is Passing the Time in Quarantine
As one of the most followed celebrities in the world, Selena Gomez makes news no matter what she does. Boasting a whopping 171.9 million Instagram followers, the "Cut You Off" singer is idolized by many. For over a decade, the world has watched while Gomez has tried to navigate the many aspects of her career. The 27-year-old is best known for her music career, but she is also an activist, producer, philanthropist, and most recently, the founder of a beauty company, Rare Beauty, which is set to launch this Summer.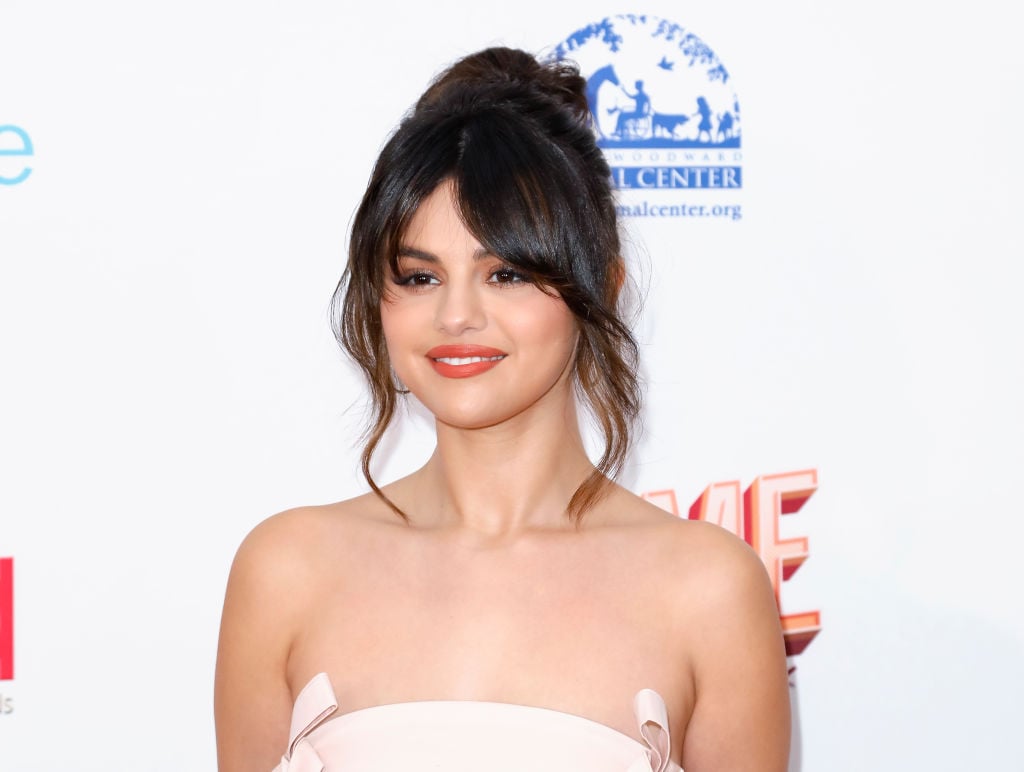 Because of Gomez's successful career and celebrity status, she doesn't have very much downtime typically. Though she put parts of her career on hiatus for years to prioritize her health and happiness, there were always some facets of her career that required her attention. Furthermore, with the release of her newest album, Rare, at the top of the year, Gomez has been in the public eye a lot more lately. She's released music videos, launched new products, done press in the media, and also been more active on Instagram.
How Selena Gomez is dealing with social isolation
But many parts of Gomez's life are currently on halt. With the spread of the Coronavirus (COVID-19) pandemic, Gomez (like millions of others) has been quarantined in her home. But the "Kinda Crazy" singer isn't practicing social distancing alone. Gomez has been isolated in her home with her friends, who were there prior to the stay-at-home mandate, as well as her grandparents, who live with her. Furthermore, the Wizards of Waverly Place alum has two dogs to keep her company.
Just last week, Gomez hopped on her Instagram live to give her fans words of encouragement. She let them know that she was doing just fine and also encouraged them to stay home if they had the means. Furthermore, she assured her many followers that she would be coming on Instagram more to connect with them and share with them in order to keep them entertained.
The Rare artist gave her entertainment recommendations
True to her word, Gomez hopped on Instagram today to do just that. In addition to singing with her friends, Gomez also revealed some of the things she was doing to deal with her time in quarantine. "Here are some things that I've been watching, listening to and reading to keep me positive and help pass the time. Hope it helps!!" the actress posted to her Instagram story.
For movies, Gomez shared ten options that range from new releases like Invisible Man to classics like Clueless. Gomez then proceeded to list five Instagram pages that she's currently obsessed with following. One that stood out was the bizarre @selenagomez.doll, which recreates Gomez's photos in doll form. Five television shows were also shared. Gomez owned up to watching new series like Good Girls and also SNL reruns.
Gomez shares her favorites to Instagram
A singer herself, it's no surprise that Gomez shared the five songs she's currently obsessed with. One song "If The World Was Ending" features one of her best friends, Julia Michaels, who has also served as her co-writer and has been featured on her albums for background vocals. Gomez also shared three books including The Undocumented Americans and three podcasts including the classic NPR podcast Wait, Wait…Don't Tell Me. Cleary, Gomez has found plenty of options to keep her entertained during quarantine times. We're sure her fans appreciate her introducing them to some new entertainment.