Selena Gomez and Jennifer Aniston's Sweet Friendship Started in the Weirdest Place
Selena Gomez is having an incredible 2020 thus far. After her debut single "Lose You To Love Me" became the first number one hit of her career, her new album, Rare debuted at number one also. Rare is being championed by fans and critics alike as the best album of her career. Her friends have also been incredibly supportive of her latest work of art. Bestie, Taylor Swift, encouraged people to buy and stream the album in her first social media post of 2020. A group of Gomez's close friends also threw her a release part complete with a Rare themed cake.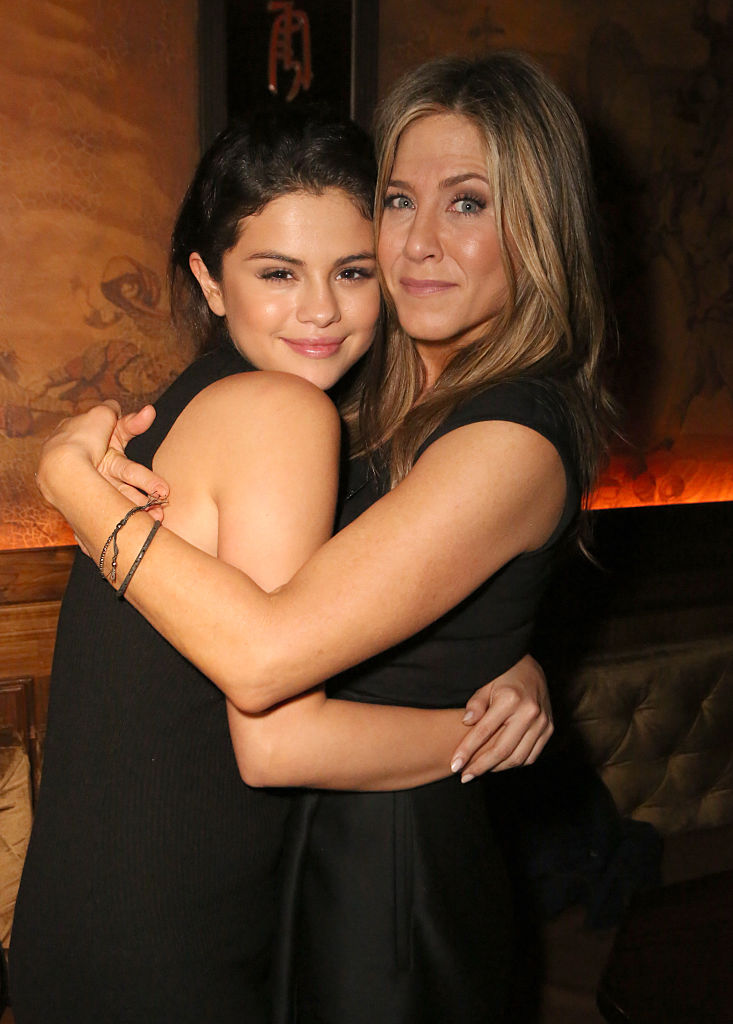 Selena Gomez promotes new album on The Ellen Show
Gomez recently celebrated her album with yet another friend in an interview. Jennifer Aniston is currently guest hosting The Ellen DeGeneres Show and invited the "Lose You To Love Me" artist on the show to talk about her new album. Whilst there, the pair also reminisced about their long-standing friendship. Gomez and Aniston have been frequently spotted together hugging at award shows. Gomez is a long-time superfan of the show Friends and Aniston's character, Rachel has influenced a lot of Gomez's personal style.
Gomez has been a fan of Jennifer Aniston from a young age
Ahead of the interview airing, Gomez expressed a great deal of excitement about being able to speak to her friend and role model. "One of my favorite interviews of my life with my childhood/current queen. You can watch it tomorrow if you wanna!" the 27-year-old wrote excitedly in her Instagram stories. Gomez's excitement was palpable in the interview also. The "Lose You To Love Me" singer could scarcely stop smiling whilst sharing the stage with Aniston.
For her part, Aniston seemed pleased to see her friend also. "You've always been so sweet. You really are a genuine fan. It's amazing. We've known each other for years. You've been to my house. We've had pizza. Girl after my own heart, do we love a pizza or what? We love a pizza," the actress shared, reminiscing about their friendship. "Yes, we do," Gomez agreed. The two then spoke about the first time they met and Gomez was quick to remind the Murder Mystery star that their friendship actually began in a bathroom long before Gomez was a household name and one of the most followed celebrities on the planet.
The Look At Her Now artist met her idol in a bathroom
"Well, nobody knew who I was, and you were in the bathroom, wearing a black dress," Gomez began."Okay, weird," Aniston chimed in jokingly, knowing her penchant for wearing black dresses. "And I think we were at Vanity Fair something event, and I was there with my mom, and I walked into the bathroom and I saw you, and you were just like so nice. You just walked out of the bathroom and you were going back, and my heart like, stopped. And I freaked out and I ran to my mom and I was like, 'oh my god, I just saw Jennifer Aniston.' I was like, 'oh my god,'" the "A Sweeter Place" singer declared.
Though Gomez and Aniston didn't speak for long, Gomez declared that the moment was everything she ever wanted. Now, years later, the two actresses are close enough to have pizza parties together. Who knew that a chance meeting in a bathroom could be the "start of a beautiful friendship."