Selena Gomez Just Created This New Sundae Item at an NYC Landmark
Pop icon and actor Selena Gomez is celebrating more than the premiere of her Hulu hit, Only Murders in the Building. A year after partnering with Serendipity3 and Serendipity Brands, Gomez just made a name for herself on the legendary NYC restaurant's menu.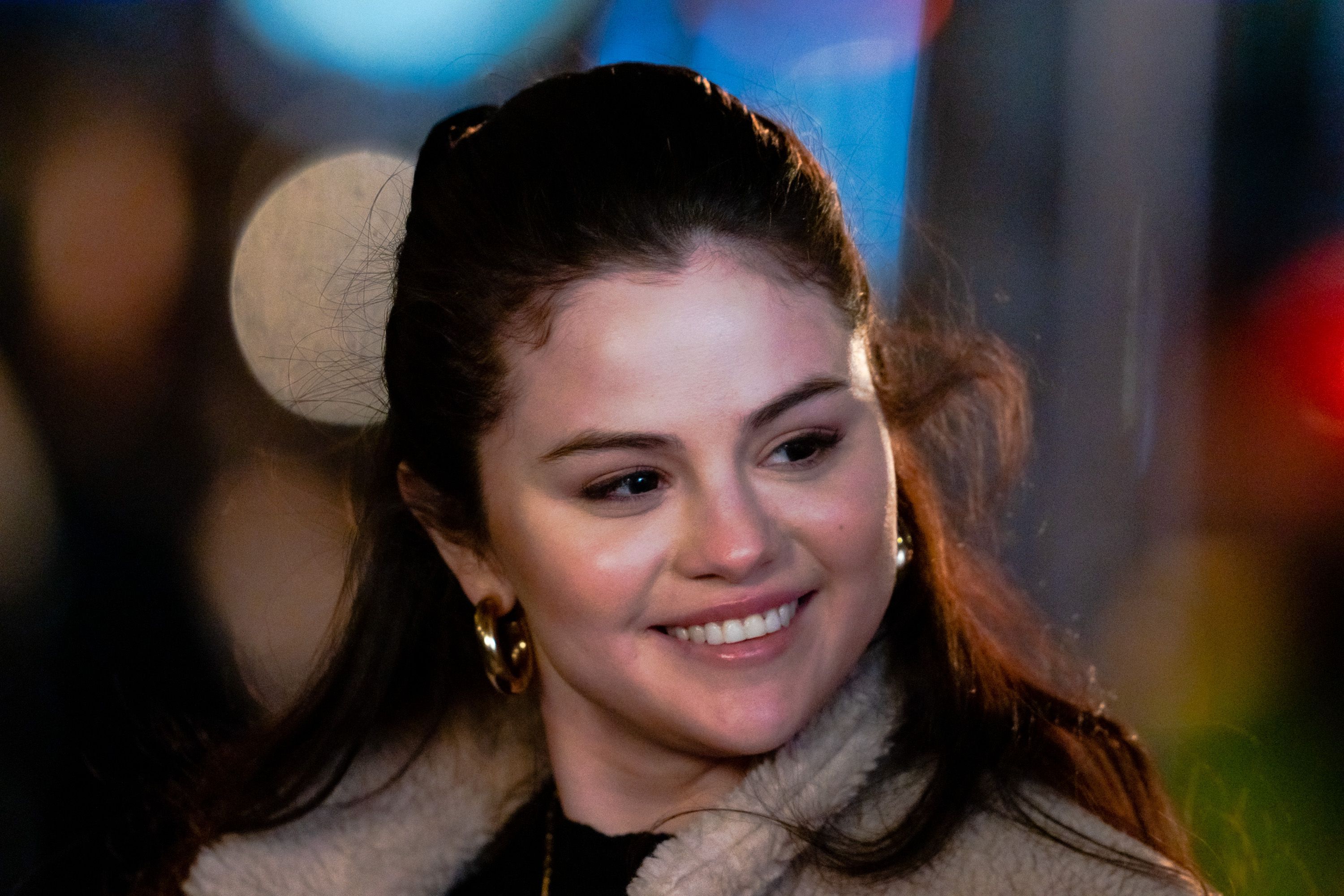 'The Selena Sundae'
Gomez is no stranger to offering new product lines. In 2020, she launched her multimillion-dollar makeup brand Rare. After joining vocal forces with global music sensation BlackPink for their single "Ice Cream", the Wizards of Waverly Place alum introduced the ice cream flavor Cookies & Cream Remix to supermarket aisles when she became part owner and investor in Serendipity Brands.
With the landmark NYC restaurant Serendipity3 reopening its doors in July after a year of renovations, Gomez is adding her own creation to their wide selection of scoopage. The Selena Sundae comes with three scoops of Cookies & Cream Remix with a banana, surrounded by hot fudge, cream-filled cookie crumbles, pink sugar, whipped cream, and, of course, topped off with a cherry. The sundae is now a regular menu item, keeping company with other decadent desserts including Serendipity's trademark Frozen Hot Chocolate.
"My memories at Serendipity date back to when I was a kid and I came to New York City for the first time," Gomez said, according to PRNewswire. "I've always loved this restaurant, and I am excited to celebrate its reopening by adding a sundae I created to the menu."
Selena Gomez' Rare Impact Fund gets a portion of profits
When the Hulu star started her Rare Beauty brand, she created the Rare Impact Fund with the mission of raising $100 million within the next decade to help provide people with access to mental health services. A percentage of profits from the Selena Sundae will go toward that goal. Gomez praised Serendipity Brands for sharing her vision in this heartfelt purpose.
"It has been such an easy and natural partnership and it's been wonderful how they are supporting the causes I believe in," Gomez told Good Morning America. "They will be donating 10% of the proceeds of my new sundae on the menu to my Rare Impact Fund, which is committed to giving people access to resources they need to support their mental health."
The former Disney star is also nostalgic about the new dessert boasting her moniker, explaining how the frozen treat brings back positive memories.
"I think we can all remember the sound of the ice cream truck coming through your neighborhood and how excited we all got," Gomez said. "For me, it's all about enjoying with my family. Especially anyone I can take to the restaurant for their first time because you never forget that moment."
BlackPink makes an appearance in Cookies & Cream Remix
Gomez was hands-on in creating the Cookies & Cream Remix flavor, and gave a nod to her collaboration with BlackPink by making the classic flavor with a color that pops.
"It's one of my favorite flavors and I thought it would be fun to put my own twist on it," Gomez told Forbes in December 2020. "Having the ice cream be pink was a way I could honor my girls in BlackPink."
The "Lose You to Love Me" singer is clearly looking forward to a long and productive partnership with Serendipity Brands.
"Coming up with a twist on the flavor was really fun," Gomez continued. "More importantly, I'm enjoying becoming an owner of such an iconic brand and look forward to being a part of the company as we continue to expand."