Selena Gomez Is Finally Opening up About Love; 'I Tell You Everything'
Despite keeping a relatively low profile and leading a private life, Selena Gomez is still one of the most followed celebrities on the planet. Boasting a whopping 157 million followers on Instagram alone, Gomez's every move is dissected and analyzed. Fans are enamored with Gomez's music, style, and her career, but that all pales in comparison to their obsession with her personal life. Now, the Wizards of Waverly Place alum is giving the public a rare treat by finally opening up about the unconditional love she has found in her life.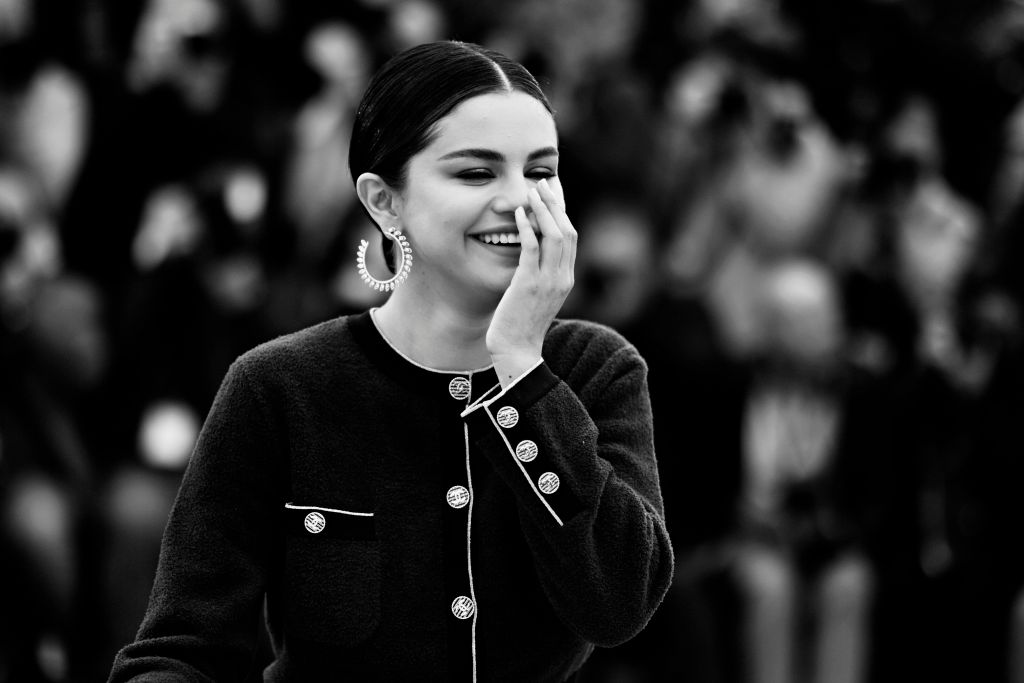 Selena Gomez gets real with her best friends
Recently, one of Gomez's best friends, Raquel Stevens, launched a new series, Giving Back Generation. For the first episode of the series, Stevens sat down with Gomez and their two other best friends Courtney Lopez and Ashley Cook to talk about their special friendships. In the discussion, which spanned the length of an hour, the friends got candid about the power of female friendships and what they've learned from one another. Gomez admitted that her best friends have been there throughout her darkest times, and opened up about what they have taught her about unconditional love.
During the discussion, Gomez opened up about how she needed her besties in order to navigate her formative years and grapple with the tremendous amount of success and attention she was receiving. "I think for me, when I met all of you—and I've said this a million times to you but for other people that are watching—I needed you guys. You know, I've done this since I was so young. But in the crucial years of my life, where I was trying to navigate who I was with people I surrounded myself with, just figuring out those next steps but what you guys have done for me is allowed me—you've opened my eyes," the "Perfect" singer shared.
Gomez is experiencing unconditional love
Gomez continued on to say that her best friends taught her what it meant to love someone unconditionally, which was something she hadn't experienced from anyone other than her parents. "You've allowed me to be myself, but if we have any sort of issue or if there's something going on you guys were the first people to show me, unconditional love. And I'll never forget that because it was the first time, genuinely [aside from my parents]…With friends, it was finally someone telling me the truth but not punishing me for it. It was coming from a place that says 'hey, we love you, and this is—we want to bring this up or talk about it,' and then in general, you just taught me how to love people and how we do it," the 27-year-old confessed.
The power of female friendships
Gomez then revealed that each woman had helped shape the person that she is today. "We got to go amazing places together, and you've all kept me very sane, and you've all helped me keep going. I ask for your advice on everything. I tell you everything. And you have—you are 100 percent a huge part of where I am and how I am," the talent actress admitted. We're so happy that Gomez has found a group of women who accept her for exactly who she is. Hopefully, by shedding light on how powerful female friendships can be, her fans will follow her lead.