Selena Gomez Announces Her New Beauty Line, Rare Beauty
Selena Gomez recently announced that she is launching her own beauty line, Rare Beauty. But when is it expected to hit stores?
Selena Gomez isn't wasting any time in 2020. Less than a month after releasing her third solo studio album, Rare, the 27-year-old announced that she is launching her own beauty line, Rare Beauty. Taking to her Instagram page on February 4, 2020, the "Lose You To Love Me" singer revealed the new beauty brand with her 167 million followers. Gomez hopped on live to share that she could finally reveal the project she's been working on for the last two years.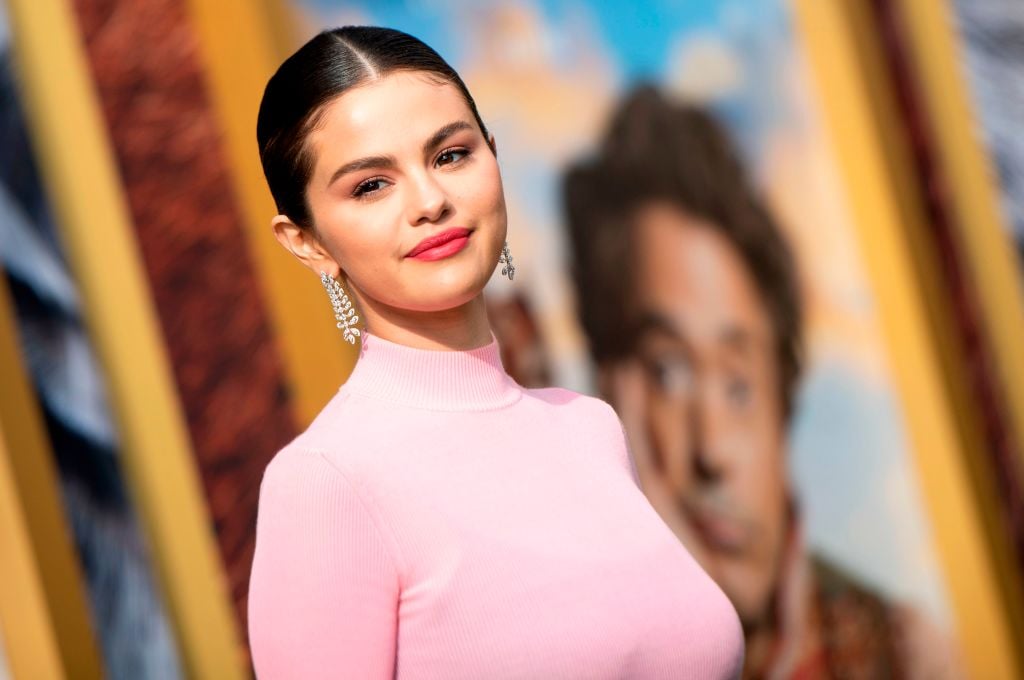 Rare Beauty will be available at Sephora Summer 2020
Sporting a bold red lip and sparkly eyeshadow (both courtesy of Rare Beauty) Gomez announced that her new brand is launching exclusively online and in Sephora stores in the Summer of 2020. While Rare Beauty will launch in the states first, it will be available globally by 2021. Though the Wizards of Waverly Place alum was unable to tell fans much about the products being offered, she did share the ethos of the brand with her millions of followers.
Selena Gomez gets candid about her makeup line on Instagram
The actress expressed her desire for Rare Beauty to go beyond just being a brand. "I want it to be a lifestyle," the "Let Me Get Me" singer confessed. Gomez also added that she would be working closely with her fans to get a sense of what they wanted to see from Rare Beauty. She expressed her desire to build a brand that real people of all different backgrounds could get excited about. Following the Instagram live, Gomez followed up with an Instagram post.
The post featured a video of Gomez trying on makeup and looking over color palettes with some of her close friends. "Being rare is about being comfortable with yourself. I've stopped trying to be perfect, I just want to be me. I think Rare Beauty can be more than a beauty brand. I want us all to stop comparing ourselves to each other and just start embracing our own uniqueness. You're not defined by a photo, a like, or a comment. Rare Beauty isn't about how other people see you, it's about how you see yourself," the "Look At Her Now" singer says in the background of the video.
A new age of beauty
Gomez encouraged people to follow along with Rare Beauty on Instagram. There, fans can read up about what the brand hopes to achieve. "Our mission is to shape conversations around beauty, self-acceptance, and mental health. We want to help people get more access to support and services, and help people feel more authentically connected to one another and less alone in the world," one of the posts reads. The brand also seeks to encourage people not to subscribe to unrealistic expectations of beauty, but rather embrace their perceived flaws as beautiful as well.
Fans react to the news
Of course, Selenators (Gomez's fans) were over the moon about the announcement of Rare Beauty. They took great pleasure in telling their fave how proud they were of her. "Ma'am, you have done it again. Constantly raising the bar for us all and doing it flawlessly. I'd say I'm surprised, but I know who you are. I've seen it up close and personal. Selena Marie Gomez, you make me so proud, and I love you," one loyal fan wrote. We're interested to see if Gomez and Rare Beauty are able to shake up the beauty industry. Summer 2020 is but a hop, skip, and jump away, so we'll know in due time.