How Selena Gomez Came to Terms With Her Mental Health Issues
Selena Gomez is on a roll lately. After receiving the first number one song of her career with "Lose You To Love Me," the 27-year-old singer went on to release her third, highly-successful, solo, studio album. Rare is being received with tons of positive feedback from fans and critics alike. Furthermore, the Wizards of Waverly …
Selena Gomez is on a roll lately. After receiving the first number one song of her career with "Lose You To Love Me," the 27-year-old singer went on to release her third, highly-successful, solo, studio album. Rare is being received with tons of positive feedback from fans and critics alike. Furthermore, the Wizards of Waverly Place alum has been doing lots of press to promote the new album. In the interviews, Gomez speaks openly about how her life over the past four years served as an inspiration for all 13 of her new songs.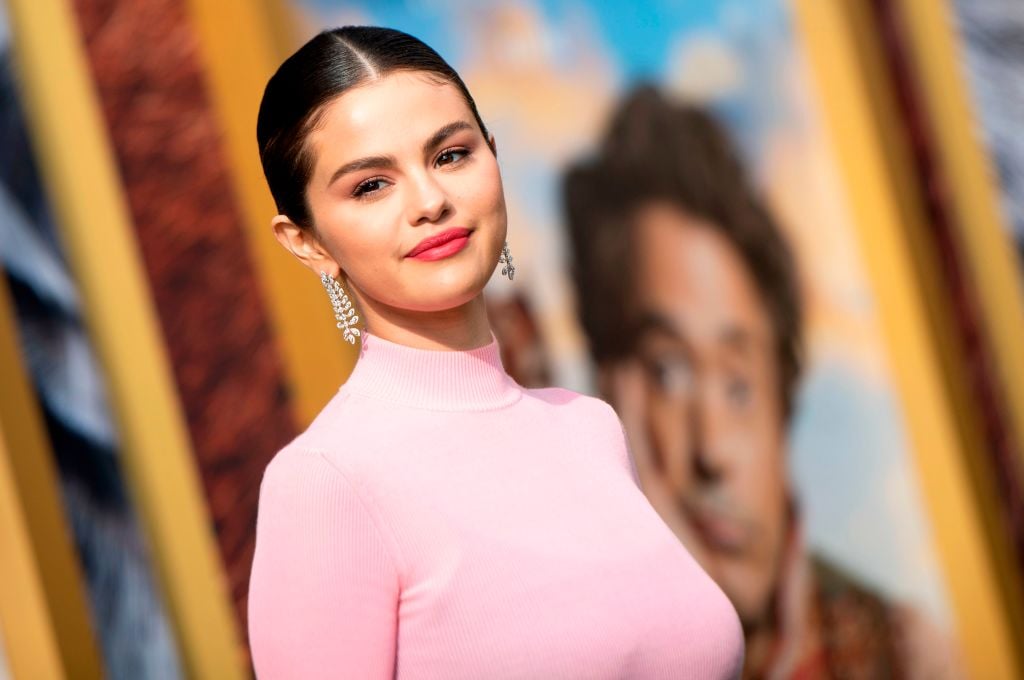 Selena Gomez's new songs reference her mental health
While Gomez is in a much "sweeter place" these days, it's been a long road to get to where she is now. Over the past four years, Gomez suffered through an emotionally abusive relationship, Lupus, a kidney transplant, as well as struggles with her mental health. Gomez has been candid about the fact that she's suffered from depression and anxiety. In fact, many of her new songs blatantly reference her mental health issues. "This is just what the doctor ordered (yeah) Put a gold star on my disorder," the lyrics for Gomez's new song "Fun" rings out. "Holding hands with the darkness and knowing my heart is allowed," the songstress' song "A Sweeter Place" declares.
The Lose You To Love Me singer learned to cope with depression and anxiety
In a recent interview with NPR, Gomez got candid about the status of her mental health. While she confesses that she still struggles with depression and anxiety, medication and therapy have made things much more manageable for her. "I feel great, yeah. I'm on the proper medication that I need to be on, even as far as my mental health. I fully believe in just making sure you check in with your doctors or therapist. [Taking care of mental health — ] that's forever. That's something I will have to continue to work on. Yes, I don't think I just magically feel better. I have days where it is hard for me to get out of bed, or I have major anxiety attacks. All of that still happens. I think "Fun," in that particular way, was that I do like learning about it," the "Look At Her Now" artist shared.
Learning about her depression and anxiety has been a slow and steady journey for Gomez. She confessed that she's used this strategy, at the encouragement of her mother, since she was very young. "When I was a kid, I was terrified of thunderstorms; it would freak me out. I was in Texas, so I would assume that thunder and lightning would mean "tornado." And so my mom, she would give me these books — and they're the little thin books for kids to know about 'What's rain?' and 'What's this?' and she just said 'The more you learn about it and how it works, the less you're going to be afraid of it.' I think that took so much work for me," the actress confessed.
Gomez is using her personal struggles for good
But, despite her struggles with mental health, Gomez has committed to using them for good. She confessed that her hardships made her able to have difficult conversations with people "But the way I find these moments in my life that are pretty difficult, I think the only way it's helped me is that I can use that for good. So yeah, I can sit down with somebody who's gone through a lot of health issues, I can sit down with someone who has had their heart completely broken, or a family that's broken, fighting for their right to stay in this country, or kids who are going through things they shouldn't even be worrying about at that age," Gomez shared.
The Look At Her Now artist wants to help inspire a different world
She continued on to share her hope for the world and the future, citing the role she saw herself playing in the long run. "I want to live in a world where an 11-year-old is not committing suicide because of bullying on social media. That's what I think my real mission is; I think that I have such big dreams and ideas for ways that I can give back. And right now I know that this is something that will be for life," Gomez confessed. It's commendable that Gomez continues to use her incredible platform for good. Being open about her hardships can't be easy, but Gomez seems to be taking it all in stride.