Selena Gomez Opens up About Bipolar Diagnosis to Former Disney Channel Pal Miley Cyrus
Back in the mid-to-late '00s, the Disney Channel helped to create some stars who are still very well known today. Among them are the musicians Miley Cyrus and Selena Gomez, who each had their own show on the network at that time. Recently, the two celebrities reconnected, and Gomez shared some very interesting information about her mental health.
Miley Cyrus and Selena Gomez were on the Disney Channel together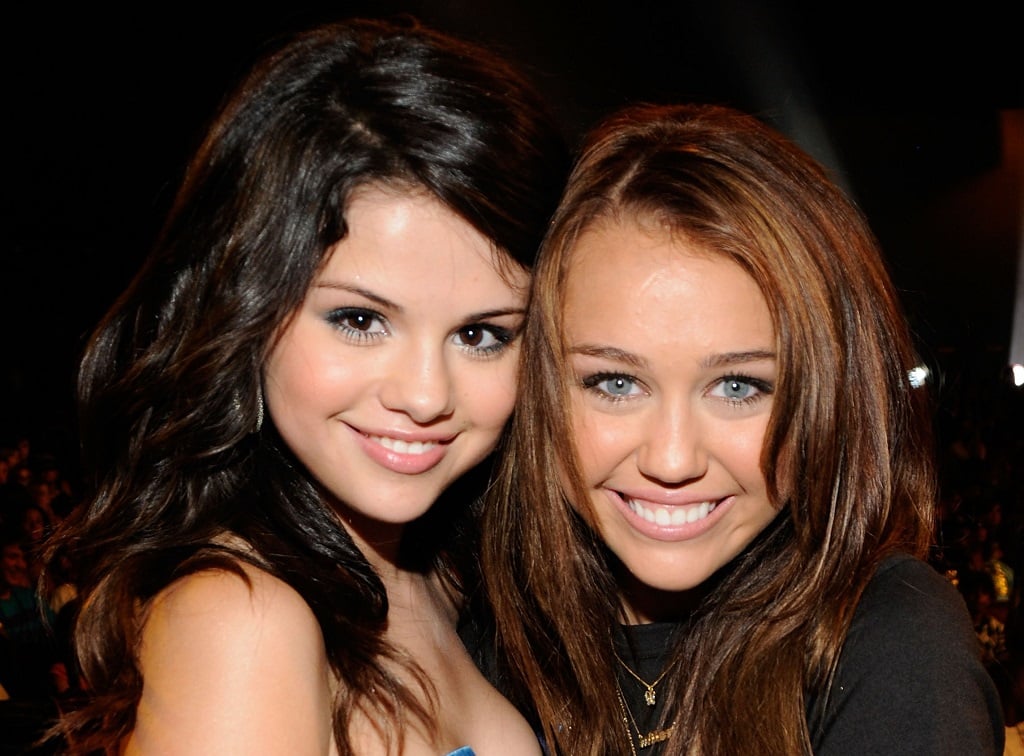 Cyrus and Gomez were both born in 1992, so as of early 2020, they are 27 years old. The latter began her career in show business when she starred with fellow future Disney Channel star Demi Lovato in Barney & Friends. But both she and Cyrus became household names around the same time.
Cyrus broke out as the star of Hannah Montana in 2006. The next year, Gomez's own show, Wizards of Waverly Place, began its run. While they did do a special (Wizards on Deck with Hannah Montana) together, they didn't have very much on-screen interaction that fans were privy to.
Have they stayed in touch over the years?
As their Disney days came to an end, Cyrus and Gomez moved in different directions. Their paths have rarely crossed, and while Gomez remained close with Lovato for some time, she didn't appear to have that same kind of connection with Cyrus.
But according to Cyrus, it was Gomez who reached out to her in order to appear on Bright Minded. Introducing her, she said the coronavirus (COVID-19) pandemic has offered "a good time to catch up with old friends. Apparently, Gomez DM'd her and said how much she was enjoying the show, starting off by sending her a simple butterfly emoji.
Gomez has been open about her mental health struggles
The tagline of Bright Minded is "stay lit in dark times." Gomez, who has been through a lot over the past several years, had plenty to say on that topic. In addition to her struggles with lupus, including a 2017 kidney transplant, Gomez has talked extensively about suffering from depression and anxiety.
In addition to the proper medication, Gomez is a proponent of Dialectical Behavior Therapy. The practice promotes mindfulness, distress tolerance, emotion regulation, and interpersonal effectiveness.
On Cyrus' 'Bright Minded' show
Appearing on Bright Minded on April 3, 2020, Gomez told Cyrus that she has "always been a fan," adding, "I think you're one of the greatest singers ever." After speaking a bit about what they're doing to stay positive, including spending time with their dogs, Gomez revealed something interesting.
She said that she recently went to "one of the best hospitals in the world," McLean Hospital in Massachusetts, saying that "after years of going through a lot of different things I realized that I was bipolar." Interestingly, this is the same diagnosis that Lovato has previously said she was given.
Speaking of Lovato, Gomez may have been alluding to trying to make peace with her former friend. She told Cyrus has reached out to someone with whom her relationship "may not have been the greatest." Gomez said she wrote, "'Hey, I hope you're safe. I hope you're doing OK and that on my side I'm only sending you love.' I just want them to know that I see them." Maybe now she and Lovato can reconnect over their shared diagnosis.