Selena Gomez's Mom Taught Her How to Handle Rejection at a Young Age
Selena Gomez may live a glamorous life these days, but she certainly comes from humble beginnings. Prior to becoming a huge celebrity, the "Selfish Love" artist lived in Grand Prairie, Texas and led a super normal life. As her mom and dad were teen parents when they had her, she didn't grow up with the wealth that she has accumulated today. Eventually, however, Gomez's big dreams and passion for performing would lead her to Los Angeles. There, she would join the Disney machine, changing her life forever.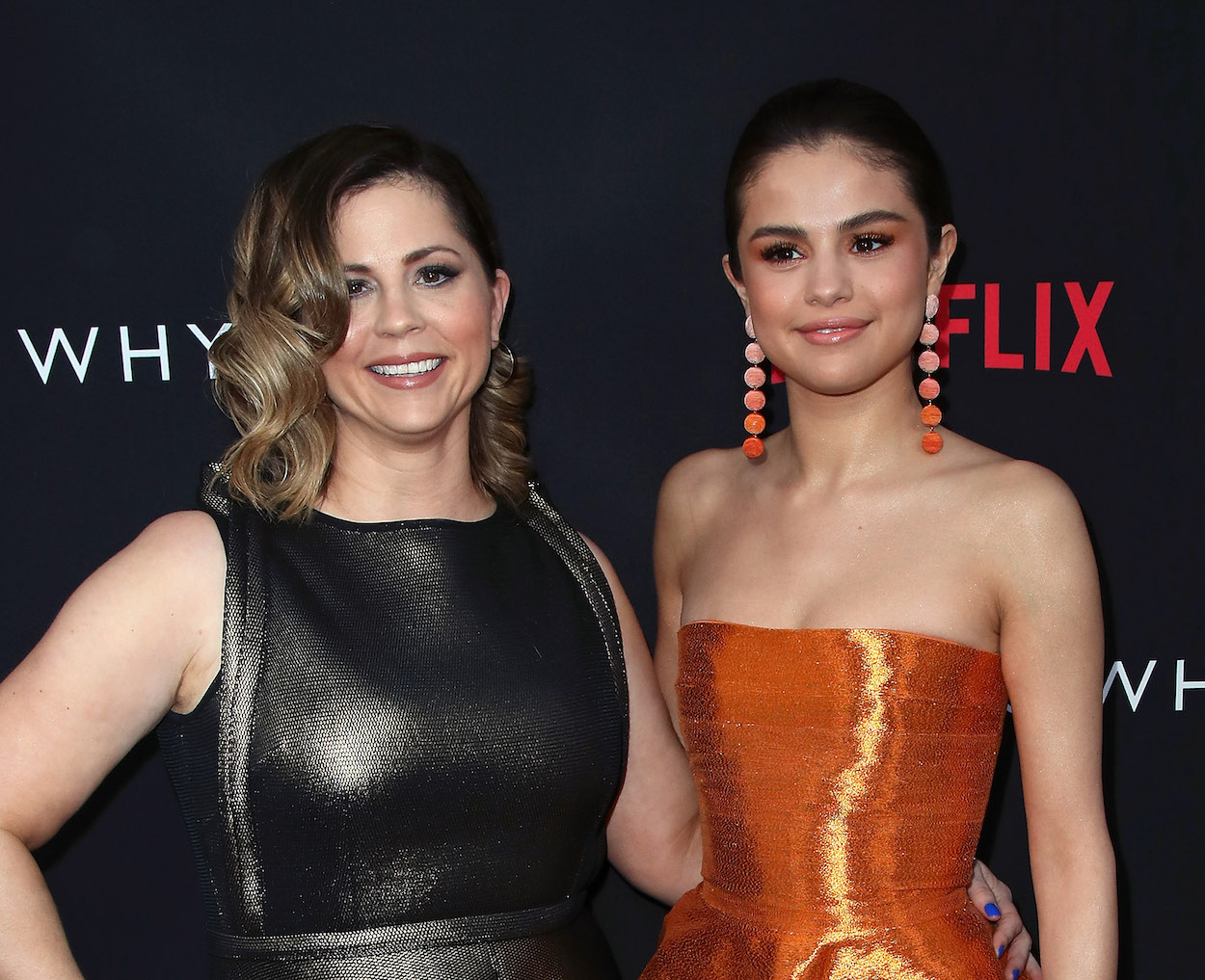 Though Gomez had experience singing, dancing, and acting for the camera, thanks to her stint on Barney & Friends, becoming a Disney star wasn't without its fair share of challenges. Instead, the Monte Carlo alum's journey to success took a lot of time and dedication. Gomez had to compete for much smaller parts before she was even considered for a leading role. Fans may recall briefly seeing her face on episodes of other hit shows like The Suite Life of Zack and Cody and Hannah Montana years before she booked the role of Alex Russo on Wizards of Waverly Place.
Selena Gomez reveals her mom, Mandy Teefey, taught her how to cope with rejection at a young age
But for every role that the "Souvenir" singer booked, there were plenty that she was rejected from. But just how did Gomez deal with said rejection? Like many people, the actor leaned on her parents for additional support. In fact, it was advice from her mom, Mandy Teefey, that Gomez held on to whenever she was experiencing some form of rejection in her career.
"My mom is one of the most incredible people in the world—I give her credit for everything," Gomez shared in a conversation with Amy Schumer for Interview Magazine. "She would always say things to me like, 'If you didn't get the part, that's because it was meant for someone else, and you should be happy for them. Yours will come.' She raised me to have that mentality."
How the songwriter deals with incessant fame
Of course, Gomez's mom was absolutely correct. The actor has had an abundance of success not only in her acting career, but in other sectors of the entertainment industry also. These days she's a successful actor, singer, songwriter, producer, and founder also. In addition to her career, the media is also extremely interested in her personal life. One need only go to the "Ring" singer's Instagram page to see that she's one of the most popular celebrities in the world. But being famous hasn't always been easy for Gomez. So how does she deal with the incessant attention? According to the Selena + Chef star, it's all about perspective.
"The sad part is that I don't remember a time when that wasn't the case," Gomez shared about constantly being talked about in the media. "What has kept me afloat is that I know eventually it'll be someone else—and I don't mean that in a negative way. Sometimes it's been bad for my career, but other times it's like, 'Now I can talk about things like my depression and anxiety, things that I've struggled with and which I'm totally open about, because I believe in seeking help.' But other than that, what keeps me grounded is that I do my best to avoid it. It's not like I don't live my life."