Selena Gomez Can't Remember a Time When She Wasn't Trending News
Selena Gomez has been in the news for over half her life. But, the world's obsession with the 27-year-old goes beyond that of most celebrities. Once the most followed person on Instagram, Gomez now holds the number four spot with a whopping 173 million people invested in her. But, Selenators (Gomez's most loyal fans) aren't simply obsessed with the singer's career, they are also obsessed with Gomez's personal life.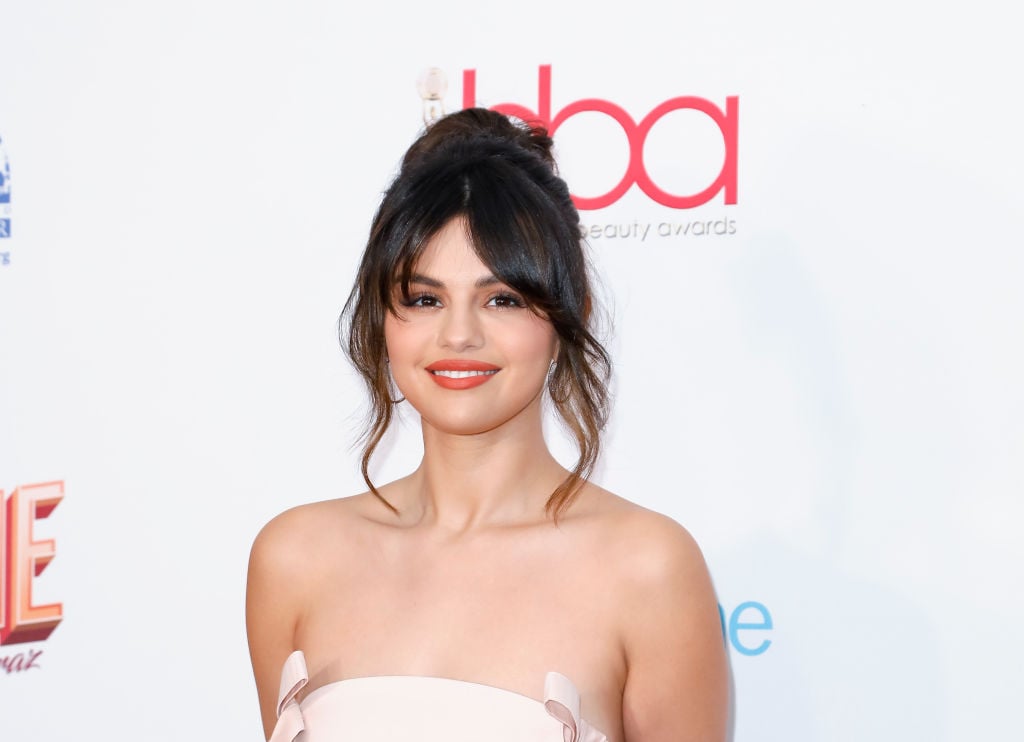 Selena Gomez is constantly in the news
Gomez has a lot of job titles on her resume. She is primarily an actress and a singer but she's also a producer, songwriter, philanthropist, designer, and model. Furthermore, the "Souvenir" singer will be launching her own beauty brand this Summer called Rare Beauty. But, despite her many career accomplishments, many people are obsessed with Gomez's personal life. The Wizards of Waverly Place alum is constantly in the news for what she is wearing or whom she is dating. For most of her life, the media has been consumed with her private life rather than her public persona.
The 'Rare' singer knows the world will eventually move on to someone else
In a recent conversation with Amy Schumer for Interview Magazine, Gomez got candid about constantly being in the news. The "Lose You To Love Me" singer revealed that she's gotten used to the world being obsessed with her every move. In fact, Gomez has a coping mechanism for constantly being under a microscope. She shared that knowing that the media will eventually move on to someone else is what brings her solace. For the time being though, she is able to use her fame to further important issues.
"The sad part is that I don't remember a time when that wasn't the case. What has kept me afloat is that I know eventually it'll be someone else—and I don't mean that in a negative way. Sometimes it's been bad for my career, but other times it's like, 'Now I can talk about things like my depression and anxiety, things that I've struggled with and which I'm totally open about, because I believe in seeking help.' But other than that, what keeps me grounded is that I do my best to avoid it. It's not like I don't live my life," Gomez shared about how she deals with constantly being front-page news.
Taking control of her narrative
Gomez also revealed that she never sought fame out. However, once she kept popping up in the news, she felt a sense of obligation to take control of her narrative. When she was constantly in the news for some warped version of the truth, she knew that it was time to start taking back her story.
"My intention was never to become a tabloid. So when things kind of happened that way, it got out of control. And then I was like, 'Wait, none of this is true.' The way the media has sometimes tried to explain things has made it sound really bad, when in reality there's nothing wrong with the fact that I needed to go away or that I fell in love. I had to start opening up because people were taking away my narrative and it was killing me. I'm so young and I'm going to keep changing, and no one has the right to tell me how my life's going," Gomez admitted.
What's next for Gomez?
While we don't think Gomez will be anything less than front-page news for some time, it's great that she's learned how to navigate her intense fame. Hopefully, she now feels more empowered to control her own narrative and share her own stories from her perspective.