Selena Gomez Teases Her New Album; What Can Fans Expect?
Selena Gomez may have taken four years to put out her third solo studio album, Rare, but it seems like the singer isn't wasting any time giving her fans new music. Since releasing Rare on January 10, 2020, Gomez has put out bonus songs on a deluxe edition of the album, collaborated with other successful artists like Blackpink, and released a Spanish language single called "De Una Vez." If that wasn't enough, Gomez has been secretly working on a new album as well.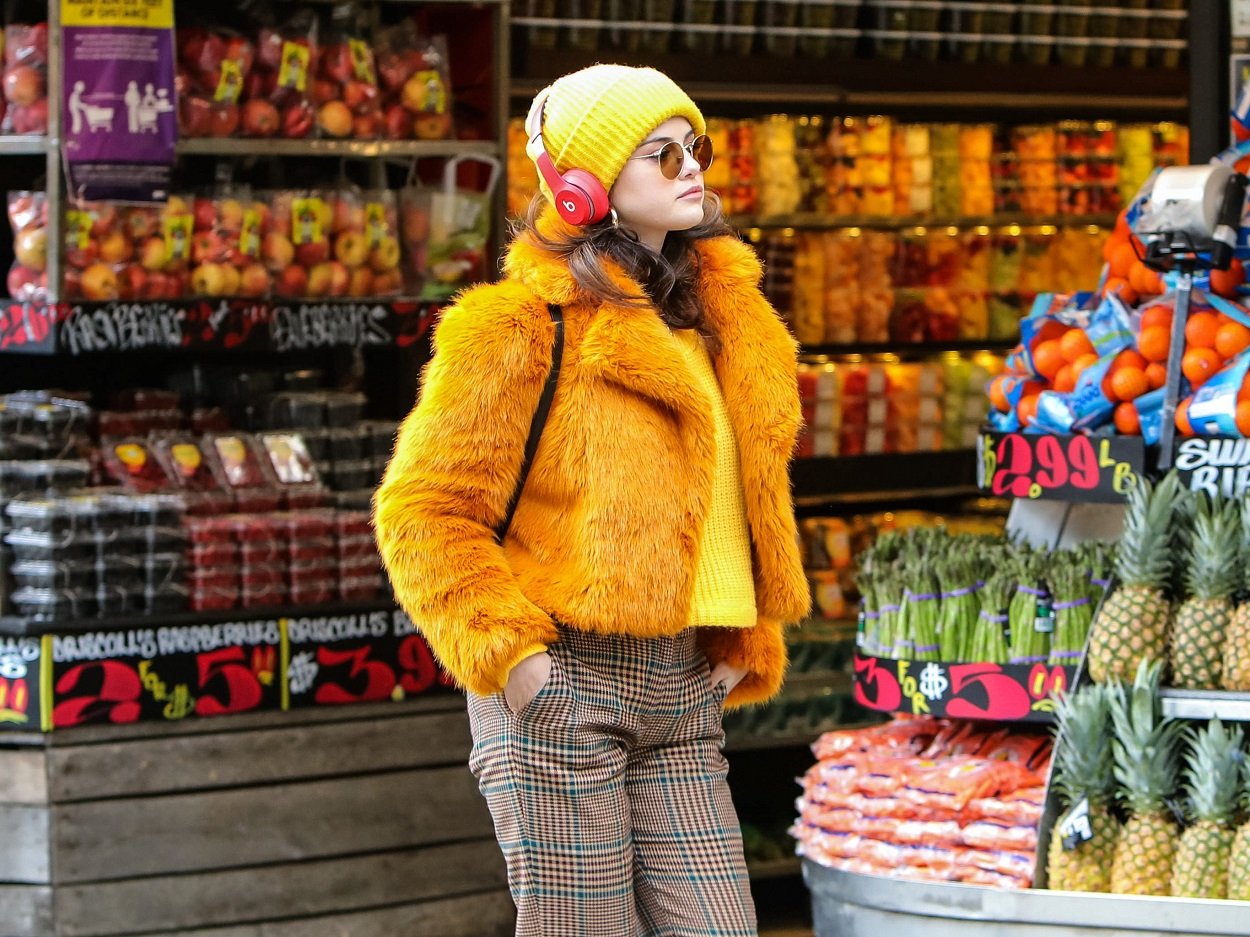 For Selenators (loyal Gomez fans) who have been paying attention, they may have noticed that the "Souvenir" singer has been dropping hints about a new album for weeks now. Recently, Gomez discussed "De Una Vez" with Apple Music's Zane Lowe and she shared that she wanted to do a Spanish project for years to honor her Mexican roots. While most fans assumed she was talking about her latest single, some speculated that Gomez's use of the word "project" could indicate that she was working on a body of work.
Selena Gomez embraces her Mexican roots with 'Da Una Vez'
"This has been something I've wanted to do for 10 years, working on a Spanish project, because I'm so, so proud of my heritage, and just genuinely felt like I wanted this to happen"," Gomez shared with Lowe. "And it happened, and I feel like it's the perfect timing. Just with all the division in the world, there's something about Latin music that globally just makes people feel things, you know?"
Gomez continued on to share that that making music in Spanish required a certain level of precision. "It is something that needed to be precise, and needed to be respected by the audience I'm going to release this for," the Wizards of Waverly Place alum shared. " Of course, I want everyone to enjoy the music, but I am targeting my fan base. I'm targeting my heritage, and I couldn't be more excited."
The 'Boyfriend' singer teases her new album on Twitter and Instagram
It seems that Gomez will definitely continue to honor her heritage with her upcoming album. On January 26, 2021, she took to her social media pages to share a stunning photo that could easily pass as an album cover. "Próximamente.🍊" she captioned the photo which translates to "soon" in English. Though Gomez didn't explicitly announce her new album, Harris Reed (a fashion designer whose fashions Gomez is sporting in the aforementioned photo) shared the news on their Instagram page.
"Been struggling to keep this one to myself," Reed wrote before confirming that Gomez's new album was in the works. "The one and only @selenagomez wearing Harris Reed for her new album! Styled by the extraordinary @kateyoung shot by @camilafalquez" Harris also shared another photo of a Spotify billboard in Times Square which was teasing the same image.
Will Gomez's new album be entirely in Spanish?
We're sure fans of Gomez can't wait to see what she has in store for them. Considering Rare released not too long ago, Gomez must have hit the ground running to crank out another album so fast. Whether this will be a complete Spanish album or a Spanish/English hybrid remains to be seen. Either way, we're sure Gomez will manage to find an audience.