Selena Gomez Once Admitted She Had a Crush on Chris Evans
Disney's sweetheart Selena Gomez is all grown up. Lately, this girl has been proving she's more than just a child actor. She's gone on to excel in not only acting and singing, but she's added cook, producer, and makeup mogul to her ever-growing resume too. Apparently, she'd like to add 'superhero's girlfriend' to her list of accomplishments too.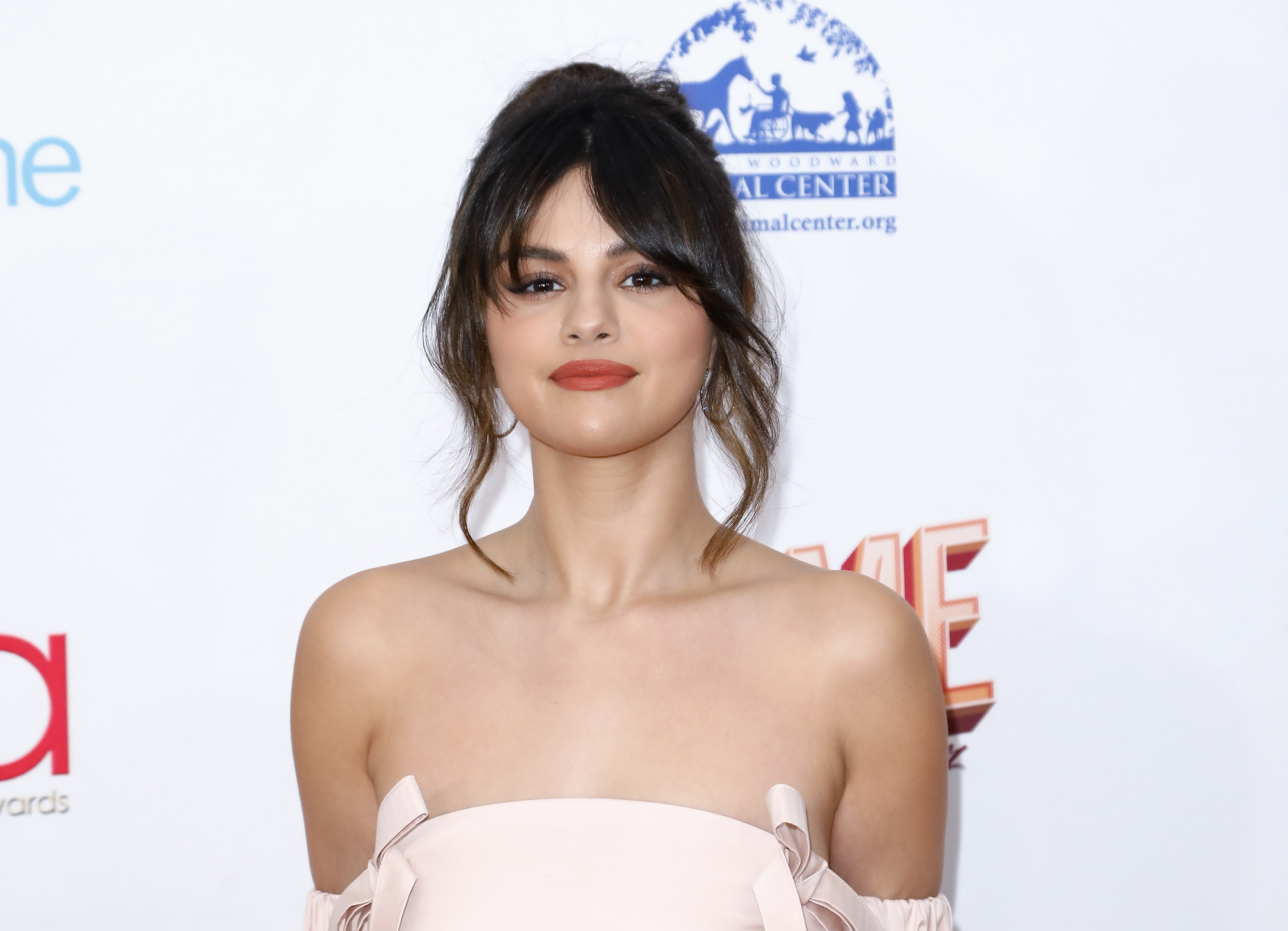 From Disney darling to household name
When she was just thirteen years old, Selena Gomez landed a role with one of the biggest production companies in the world: Disney. Gomez starred in the Disney Channel original series the Wizards of Waverly Place as Alex Russo, one of three siblings growing up in New York. Her family wasn't what you'd call normal though, in fact, they were magical. Gomez's character Alex spent four seasons competing with her siblings to take control of their magical powers. When the series ended in 2012, Gomez was already becoming a standard household name and she is now an internationally recognized pop star.
Selena Gomez has had her share of heartbreak
Everyone is likely familiar with Gomez's high profile relationship with Justin Bieber. They started dating back in 2011 when Gomez was only 18 and Bieber not yet 17 years old. Her on-again-off-again romance with Bieber kept fans on their toes for a number of years hoping that the stars would have the staying power necessary to make their very public relationship work. In fact, every time Gomez started seeing someone else it seemed like Bieber would reconcile, or otherwise pop back into the picture. Despite her other relationships, like her short-lived one with The Weekend, she always managed to find her way back to Bieber. That is, until Bieber got together with Hailey Baldwin, in June 2018.
Bieber quickly popped the question to Baldwin only a month after they officially started dating thus crushing any hopes of a Bieber/Gomez reconciliation. Bieber and Baldwin were wed in September 2018.
Gomez has spent the last two years using that heartbreak to produce some of her most powerful music to date.
Gomez's celebrity crush is probably not her next love affair
RELATED: Selena Gomez Once Endorsed a Dying Fashion Brand for a $10 Million Payday
E! reports that Selena Gomez has a long-standing crush on actor Chris Evans. What girl wouldn't want her heart in the hands of a superhero? During an appearance on Bravo's Watch What Happens Life, Gomez admitted that she has had a long-time crush on the Captain America: Civil War star Chris Evans. "I kind of have a crush on Chris Evans. Isn't he cute?" Gomez revealed, adding, "He's very cute." She went on to wonder if Evans would love her or hate her for exposing her crush publicly but host Andy Cohen assured her, "I think he's going to love you!"
That said, it's been years since she admitted her crush and we haven't seen much movement in Gomez's love life.
Chris Evans had an unexpected response to Gomez's crush
While Evans is not currently in a public relationship, he has recently been tagged in an afternoon puppy play date post on Twitter with Olympic athlete Aly Raisman. According to E!, there are no reports the two are dating, and it's the first time they have posted about spending time together, but it's clear the Evan's is occupied. In fact, fans might be surprised to note that Evans has never reacted to Gomez's admitted attraction to him. He may have never even heard that he was her celebrity crush.