Who Does Selena Gomez Play in 'Only Murders in the Building'?
Selena Gomez takes on a new acting challenge with 'Only Murders in the Building.' Here's what's known about her character in the mystery series.
Following her 2020 album Rare, her 2021 EP Revelación, and reports of new music in the months following, Selena Gomez fans may have thought she's only focused on that side of her career. But she's headed for the small screen with her upcoming TV show, Only Murders in the Building. Who is she playing?
Selena Gomez broke out as a TV star
Even before she was a pop music sensation, Gomez acted on TV. She starred in the PBS kid's series Barney & Friends for a couple of years in the early '00s while living in her home state of Texas. She later moved to Los Angeles after scoring her first role in a Disney Channel series.
Gomez portrayed Alex Russo in the hit Disney sitcom Wizards of Waverly Place. (She also guest-starred in The Suite Life of Zack and Cody and Hannah Montana around this time). The role shot her to superstardom, allowing her to grow her music and movie careers in the years after it ended.
She returns to the small screen with 'Only Murders in the Building'
Following several notable film appearances and her work as a solo artist, Gomez announced her participation in a new project in August 2020. She joins veteran comedies Steve Martin and Martin Short in Only Murders in the Building, which airs on Hulu. Gomez spoke about the project in an Instagram Live in February 2021.
"The show is actually really fun," she said (via Elle). "It's kind of a dramedy, so there's moments that are real, and then there are other moments that are complete chaos and hilarious. I'm working with Steve Martin and Martin Short, and if you don't know their work, by the way, they're pretty amazing people to be around."
Gomez portrays Mabel in the Hulu mystery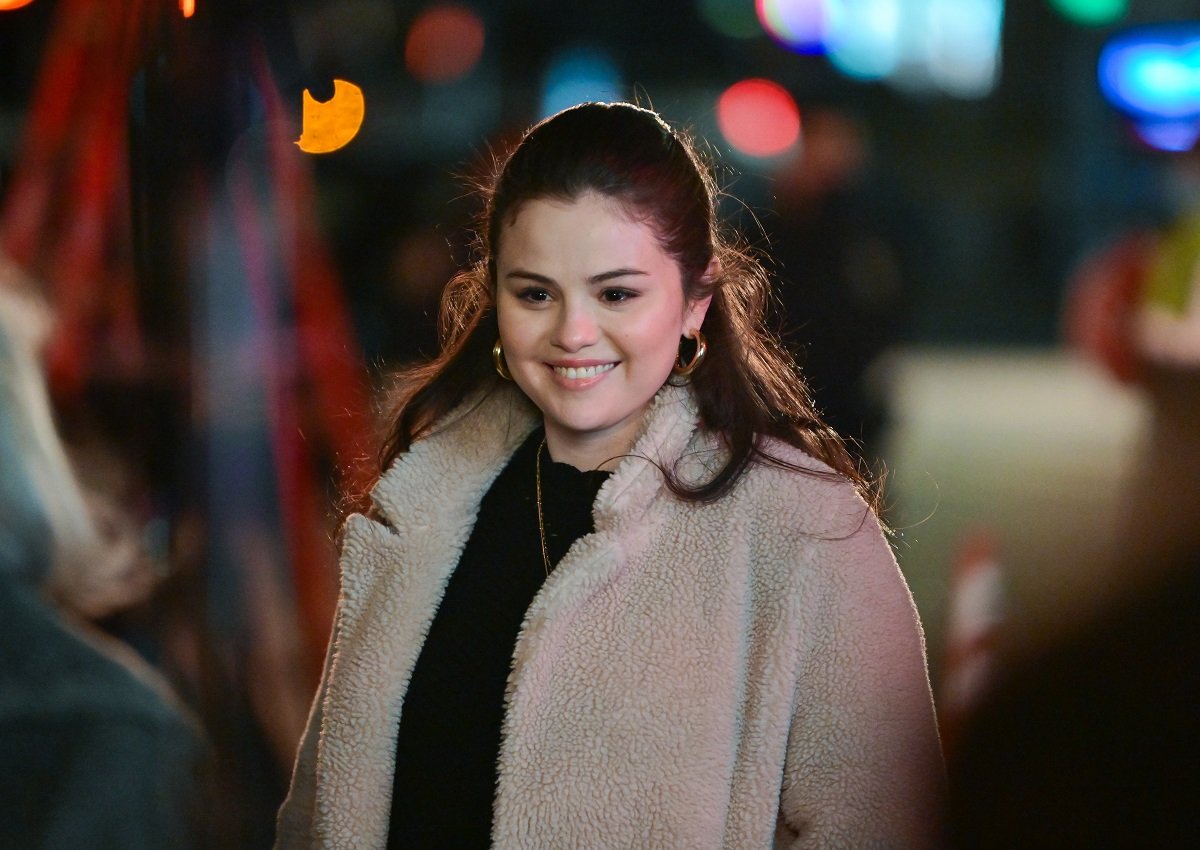 So who does Gomez play? Amid the many photos taken of her filming around in New York City in oversized coats, Hulu provided an official description, below:
A stylish woman in her 20s, Mabel is full of contrasts and mystery. She lives alone in a vast Arconia apartment she shouldn't be able to afford. She sporadically talks about her past, old friends, and regrets – but it's always a bit unclear what is real or a lie. While she self-admittedly has trouble bonding with people, Mabel's own passion for true crime leads her into a partnership with Carles and Oliver to solve the curious death of their neighbor. Her keen instincts and smarts make her a sophisticated detective.
When does 'Only Murders in the Building' premiere?
Gomez spent most of the winter months (and into the spring) filming Only Murders in the Building. Fans knew production must have wrapped when she debuted a brand new blonde hairstyle in April 2021. So when is the series premiering? It's arriving sooner than expected.
Following reports that Only Murders in the Building would premiere later in 2021, Hulu and the show's stars dropped the first teaser trailer on May 18, 2021. "Everybody is a suspect," Gomez tweeted, along with the video. "Only Murders in the Building arrives 8/31!"