Selena Gomez Praises BLACKPINK's Work Ethic and Thinks She Can Learn a Lot From Them
On Aug. 28, BLACKPINK released the single "Ice Cream" with Selena Gomez. Since releasing the song, both Gomez and BLACKPINK have spoken high praises of each other. While appearing on the YouTube channel NikkieTutorials, Gomez said that she admired Jisoo, Jennie, Rosé, and Lisa's work ethic.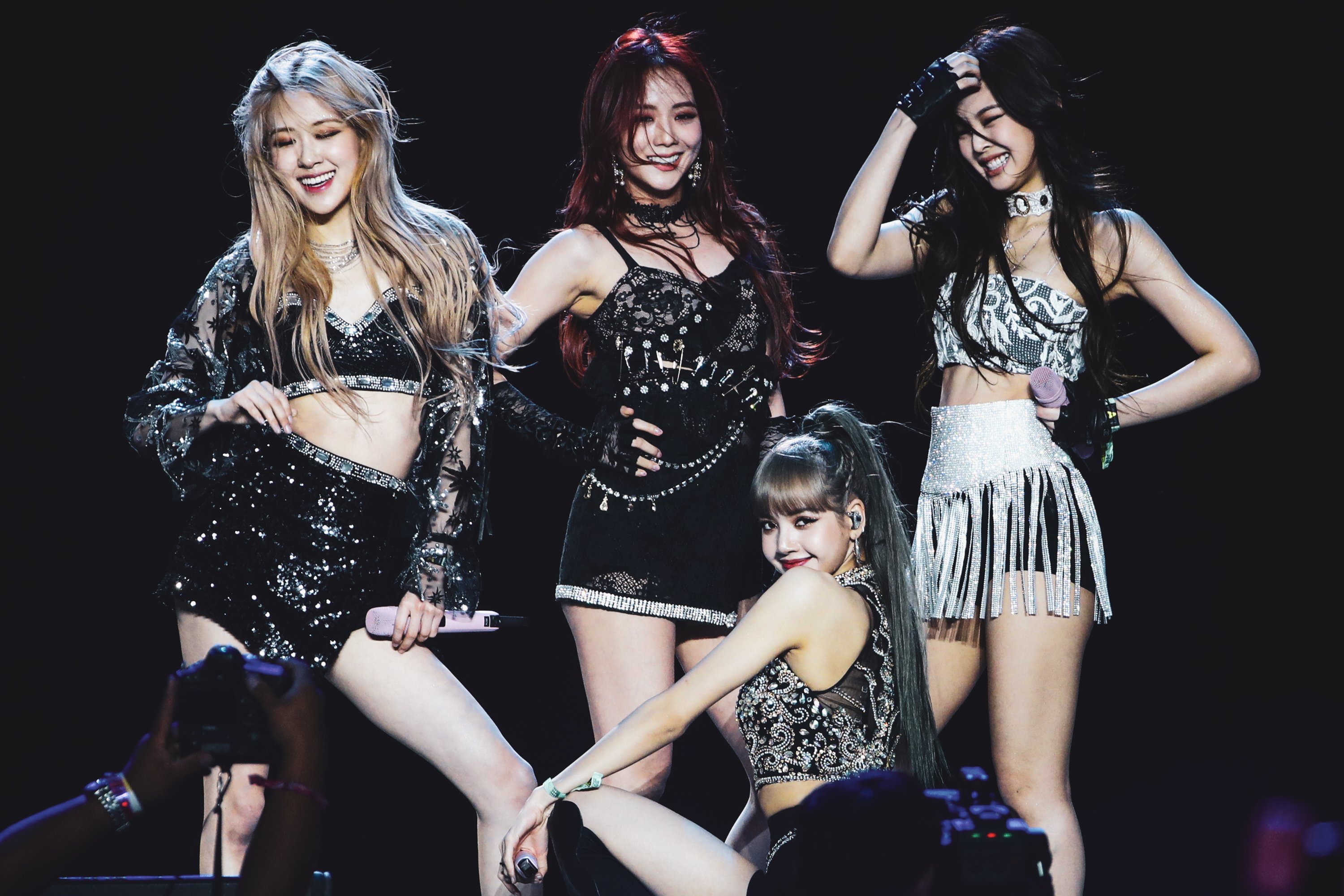 'Ice Cream' is a fun summer song
BLACKPINK plan to release their first Korean studio album, Blackpink: The Album, on Oct. 2, 2020. The comeback for the album is split into three different parts. The K-pop group released the first part, their single "How You Like That," on June 26, 2020.
A few weeks later, the members of BLACKPINK teased that they would release a second pre-release single featuring a collaboration. Gomez was eventually announced as the surprise feature, and the song's title was revealed to be "Ice Cream."
Due to the coronavirus (COVID-19) pandemic, BLACKPINK and Gomez filmed the music video for "Ice Cream" separately. Still, the artists' parts fit together well and featured similar colors, imagery, and choreography.
RELATED: Who is BLACKPINK? Meet the K-pop Girl Group Taking the Music Industry by Storm
With "Ice Cream," BLACKPINK broke their own record as the fastest Korean girl group music video to reach 10 million views on YouTube. The band achieved 10 million views in under three hours, beating their previous record of 10 million views in three hours and 40 minutes with "How You Like That."
Selena Gomez admires the members of BLACKPINK
On Sept. 6, Gomez appeared in a video with YouTuber Nikkie de Jager, also known as NikkieTutorials. The two discussed Gomez's new makeup brand Rare Beauty and her music career.
"I've had the opportunity to collaborate with BLACKPINK and I'm just…," Gomez said.
"Which is, oh my God," De Jager exclaimed.
"It's literally a dream," said Gomez. "I mean also, plus, a dream for makeup and artists, you know. It's a whole other world and it's so special. It's really exciting. I got to be my version of what I think it would be and they are just the coolest. They're just cool. They're so sweet, and the song is so fun."
"What advice would you give BLACKPINK knowing what you experienced in your own career?" De Jager asked.
"I think I would learn a lot more from them," Gomez answered. "Their work ethic is something I've never seen before, and I'd like to say that I work hard. What I've found when I've spoken to them and met them is that they're extremely disciplined and they are so talented that there isn't anything that they wouldn't strive to do. They were wonderful, and I miss them."
BLACKPINK previously praised Selena Gomez
Gomez is not the only one who had a great time collaborating on "Ice Cream." During an interview with Apple Music, the BLACKPINK members discussed how Gomez was the perfect fit for the song.
"We've been aware of her for a very long time," Jennie said. "And luckily when this song came out on song cam we had the idea to have Selena on it, because we obviously knew she would fit into it right away. And yeah, it happened very naturally."