Selena Gomez Is Currently Producing 16 Projects in Quarantine
Selena Gomez may be stuck at home, but that's not stopping her from working hard. The singer is building her producer resume and working on 16 projects!
Selena Gomez may be stuck in her home for the time being, but that hasn't slowed down the actor's work ethic one bit. Having been in the industry since she was seven years old, the former Disney star is known to be a very hard worker. In the past few months, Gomez has produced and released a cooking show, collaborated on two songs, shot a music video, launched a beauty line, spoken up about some of the injustices in the U.S., and more.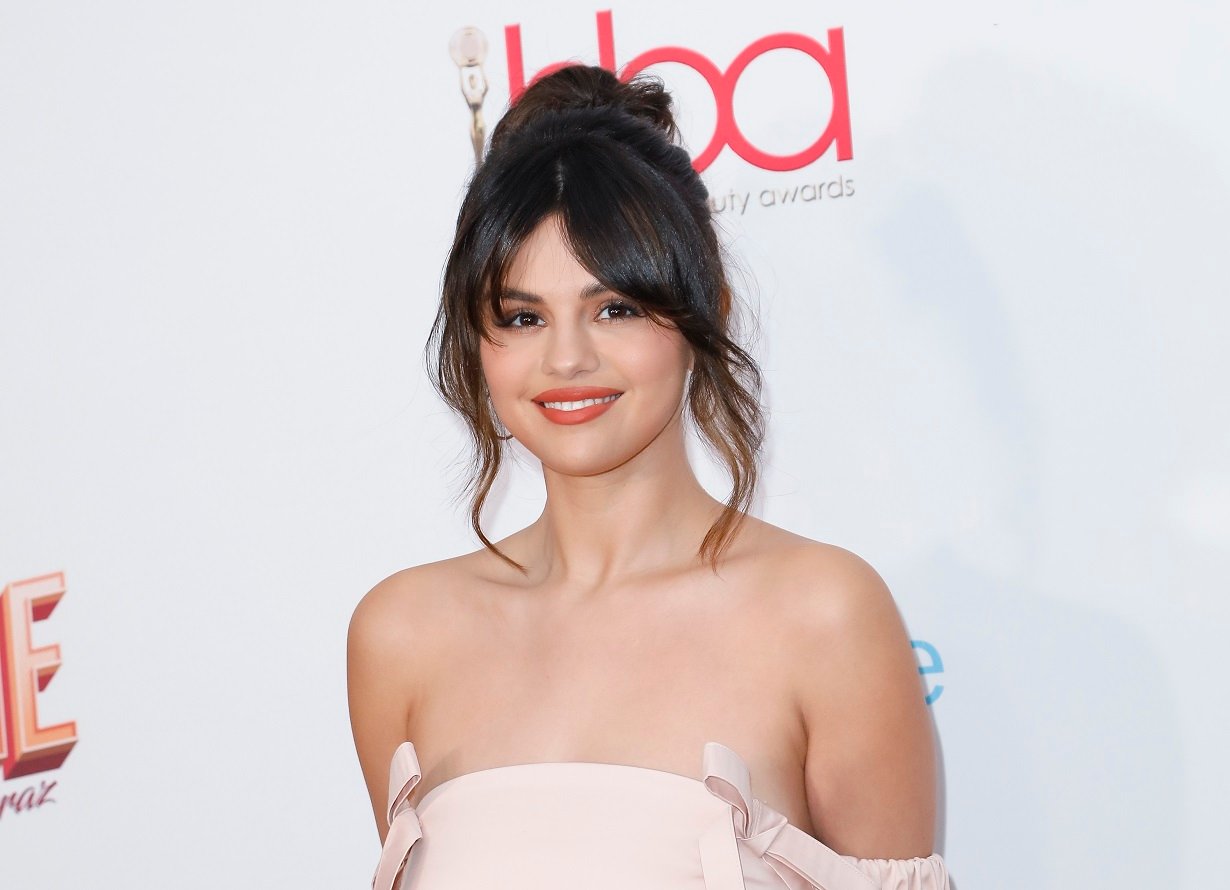 When people think of Gomez, they often categorize her as a singer or an actor. Occasionally, both descriptors will be used to describe the Texas native. However, the "Good For You" singer is also a model, brand ambassador, entrepreneur, philanthropist, mental health advocate, and a producer. Because Gomez has spent so much of her life in the spotlight, it can be easy to forget that she does work behind the scenes as well.
Selena Gomez began her producing career before '13 Reasons Why'
Most Selenators (fans of Gomez) know that she has served as an executive producer on the Netflix series, 13 Reasons Why since 2017. While that is her most notable producing credit to date, it was not her first. The actor first became an executive producer for the Disney Channel movie special, The Wizards Return: Alex vs. Alex back in 2013. The special was, of course, a spinoff of the hit show, Wizards of Waverly Place.
Since then, Gomez has also produced Living Undocumented, a Netflix TV series documentary, which followed eight undocumented families trying to navigate life in the U.S. Gomez was very candid about the fact that the issue was near and dear to her heart. Citing that some of her family members were immigrants, she felt it prudent to shine a light on the complexities of immigration.
Why the actor also enjoys being a producer
In an interview with Variety, the "Look At Her Now" singer opened up about her producing journey. She shared that she's learned a great deal in the last few years and the more knowledge she gains, the more comfortable she feels going forward into her next project. That confidence has led her to take on more and more projects in recent years.
"It was really interesting in the beginning," Gomez shared about getting started with producing. "I think I learned a lot from 13 Reasons Why. Then moving on more and more, I started to feel a lot more comfortable. Being on the other side has been really fun because I get to help be a part of the storytelling and get to help with shaping who these people are."
Gomez's cooking show 'Selena + Chef' isn't the only one she's worked on in quarantine
Gomez has also produced projects where she is telling her own story and fully in control of her narrative. For example, she recently filmed and produced a cooking show in partnership with HBO Max, Selena + Chef, which highlighted her journey of learning how to cook in quarantine. And there's plenty more where that came from according to Gomez. The singer admits she's got plenty of producing projects on her plate at the moment.
"It's also something I've been doing during quarantine," the Monte Carlo actor shared. "At the moment I'm producing 16 projects. I'm just so happy because it's all in different areas and it's material I believe in," she shared. It's great that Gomez seems to have discovered a new passion. We're sure her loyal fans can't wait to see what else she has in store for them.