Selena Gomez Is Dying to Get Back Into Acting: 'I Want to Do Movies so Bad'
Selena Gomez is making one heck of a comeback. Months after dropping back-to-back songs (complete with music videos) she has released her new album, Rare. Gomez's latest musical venture is her third solo studio album. It boasts thirteen new tracks and also features artists Kid Cudi and 6lack. Prior to going solo, Gomez was the …
Selena Gomez is making one heck of a comeback. Months after dropping back-to-back songs (complete with music videos) she has released her new album, Rare. Gomez's latest musical venture is her third solo studio album. It boasts thirteen new tracks and also features artists Kid Cudi and 6lack. Prior to going solo, Gomez was the lead singer of the band Selena Gomez & the Scene, with whom she released three albums as well.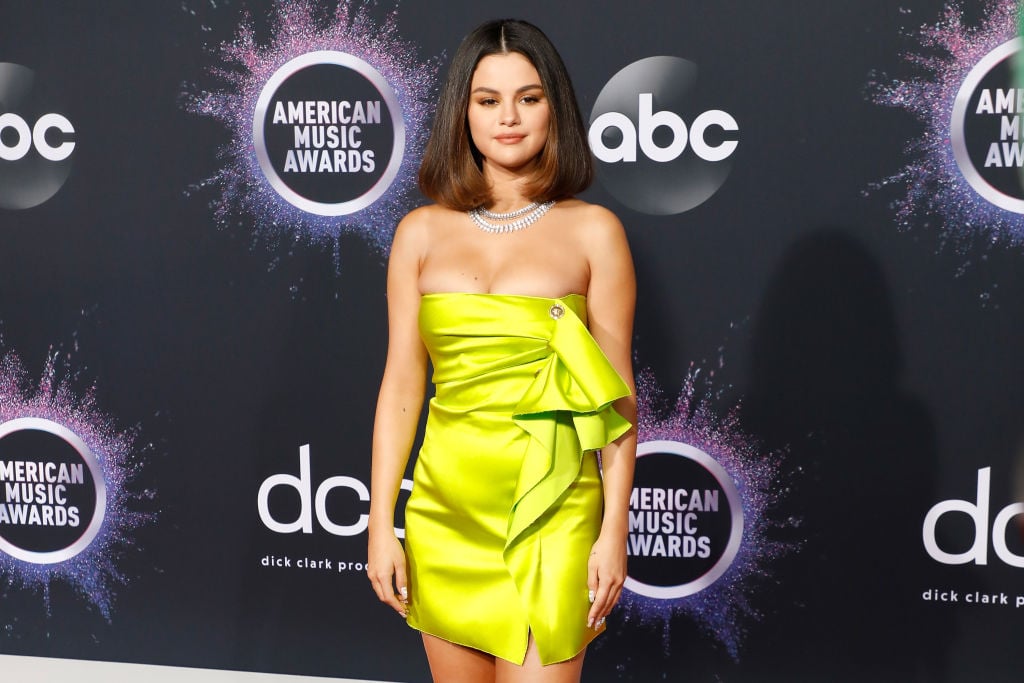 Gomez has stated that she is particularly proud of her newest album. Rare is actually four years in the making and Gomez has been waiting for the exact right moment to release it to the world. Though she believed she was ready two years ago, that turned out not to be the case. As the album serves as her diary from the past several years, Gomez wanted to make sure that it accurately represented everything that she was experiencing. Taking two additional years to release it ensured that she could get it right and incorporate more life events, her emotional healing in particular.
Selena Gomez gets candid about Rare
"It's about vulnerability, it's about strength, having fun, not letting yourself stay in a dark place, 'cause I tend to do that a lot … I've gotten better over time [at] understanding that it's okay to feel it, but actually staying in it and pulling yourself back up again is one of the most rewarding processes," the 27-year-old said about Rare at her album's listening party. But, Gomez didn't just release an album. She also gave fans another huge surprise by dropping the music video for the title track, "Rare" mere hours after the album released.
Fans praise the new album
Thus far, fans and critics alike are giving the album rave reviews. The LA Times called Rare, Gomez's "first great pop album." The "Lose You To Love Me" singer's fans are beyond thrilled with the compilation. "I'm so freaking proud of you, this album is definitely rare. ilysm," one Selenator wrote on Gomez's Instagram. "Best album in the world💯 Rare is a MASTERPIECE❤️," another declared. Even Gomez's brand partners are loving the new music. "YESSS 🖤🔥You know it's gonna be on repeat in our office ALL DAY," the PUMA Instagram account chimed in.
How the star became famous
With all the acclaim and success for Rare, it can be easy to forget that Gomez started off her career in acting, rather than singing. The actress got her start on Barney & Friends when she was very young. From there, she got inducted into the Disney machine. She tested for pilots that never saw the light of day and was a recurring character on the hit Disney show, Hannah Montana. But, when she was cast as the lead in the Emmy-Award winning show, Wizards of Waverly Place, Gomez was catapulted into superstardom. People fell in love with Alex Russo, a lazy yet lovable wizard in training with a mischevious side.
Gomez wants to get back to acting
Though it's clear that Gomez is a talented actress, music seems to be at the forefront of her career these days. Though she has been in some films (this past Summer she scored a role in The Dead Don't Die) fans miss seeing her on-screen consistently. In a recent interview with the Wall Street Journal Magazine, Gomez admitted that she missed acting as well.
"I want to do movies so bad. I want to do TV so bad. I find that I look too young most of the time, or people can't separate the two Gomez from the character she's playing], which bums me out. I continue to audition and I just have to wait for whatever my time is," the Rare artist confessed. We too will be patiently waiting for a time where we can see Gomez on the big and small screens once more. Until then, we'll be rocking out to her newest album.