Selena Gomez and Taylor Swift Are Even Closer Than Anyone Realized
Selena Gomez released her new studio album, Rare, today and fans could not be more excited. One of Gomez's biggest supporters is Taylor Swift, who has been her best friend for the past 13 years. Swift and Gomez have a long history of publically showing one another love and support. Gomez has stood staunchly behind …
Selena Gomez released her new studio album, Rare, today and fans could not be more excited. One of Gomez's biggest supporters is Taylor Swift, who has been her best friend for the past 13 years. Swift and Gomez have a long history of publically showing one another love and support. Gomez has stood staunchly behind Swift in her very public battle with Scooter Braun, Scott Borchetta, and her former label, Big Machine Records. She also came to Swift's defense when the Lover artist was dealing with a particularly nasty feud with Kanye West and Kim Kardashian West.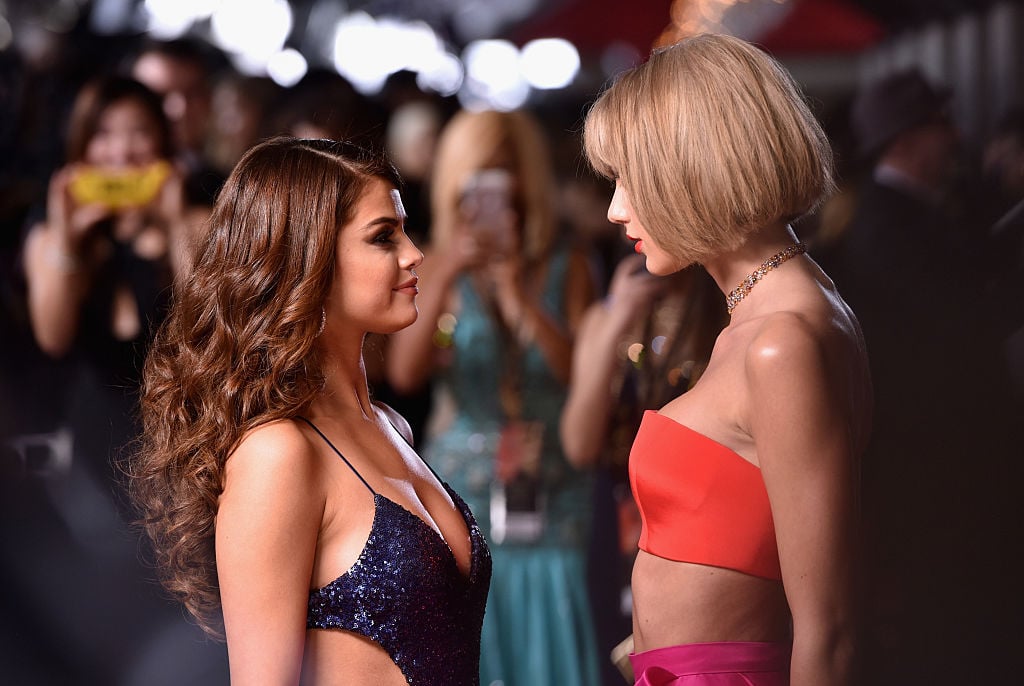 Taylor Swift has been supportive as Selena Gomez battles her autoimmune disease
Swift certainly has returned the favor for Gomez. She provided her friend with unconditional love throughout her very high-profile (and seemingly toxic) relationship with Justin Bieber. Furthermore, Swift and her family have been a constant beacon of support for Gomez as she navigates her battle with autoimmune disease, Lupus, as well as her issues with mental health, which include depression and anxiety.
Swift shows her support for her bestie's new album
The pair have also always been extremely supportive of one another's careers. The two have a tradition of performing a duet together for one night during Swift's tours. Furthermore, Gomez was fortunate enough to hear Swift's sophomore album, Fearless, in its entirety before it even released. When Gomez gave her first solo performance in years at the 2019 American Music Awards, Swift was front and center cheering her on. The "I Did Something Bad" singer is particularly proud of her bestie's newest album, Rare. Gomez has confessed that when she first played "Lose You To Love Me" for Swift, both she and her mother, Andrea Swift, were moved to tears.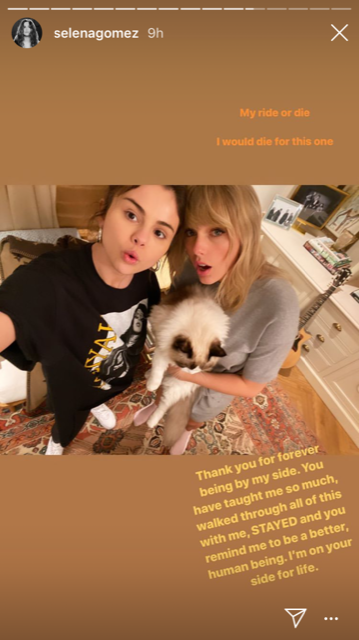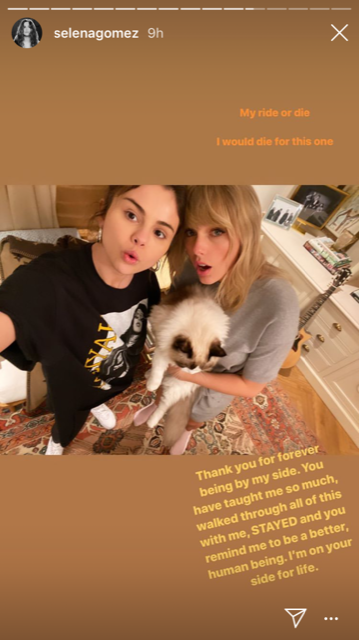 "I remember Taylor said when I played her some of the new songs, 'I feel like I'm seeing who you were before this [likely referring to her very public relationship with Bieber and her issues with depression and anxiety] That makes me happy. I like feeling like that girl again,'" Gomez confessed in a recent interview with the Wall Street Journal Magazine. And Swift was plenty familiar with the girl Gomez was before. The two became fast friends when the "Rare" singer was only fourteen and they were both dating Jonas Brothers.
The Lover singer showed Gomez how to be treated at a young age
"We clicked instantly and, man, that was my girl," Gomez shared, reflecting on her first meeting with Swift. With Swift being three years older, Gomez was really able to learn from her. "We both went through sh*t at the same time. She taught me a lot about how I should be treated at a young age," the "Bad Liar" singer added. Swift agrees that it instantly felt like they had a special bond with one another. "There has always been this quality of sisterhood, and I don't say that in a basic way. I knew from when I met her I would always have her back. In my life, I have the ability to forgive people who have hurt me. But I don't know if I can forgive someone who hurts her," the Red artist confessed to the magazine.
While the world has been privy to the special bond that Gomez and Swift share, the 27-year-old revealed that there's still so much the public doesn't understand, or even know, about her relationship with the Cats star. As the two value their privacy, they tend not to share every little detail of their relationship with media or even publicize when they are together.
The singers share a rare bond
 "There's so much of my friendship with Taylor that people don't know about because we don't necessarily feel the need to post about everything we do. She has showed [sic] up for me in ways that I would have never expected. Flown in because I was hurt and was going through something. Stuff that was going on with my family. It's been proven year after year and in every moment of my life that she is one of my best friends in the world. We don't agree on everything, but we respect each other with everything," Gomez confessed. It's great that the friends share such a rare bond. With their level of success, genuine friends are likely hard to come by, so it's wonderful that they've always had each other.