Selena Gomez Revealed Taylor Swift Has Unique People Skills
It's no secret that Selena Gomez and Taylor Swift are as thick as thieves. The pair bonded over a decade ago when they were both dating the Jonas Brothers. But even after they broke things off with their respective beaus, the pair remained close.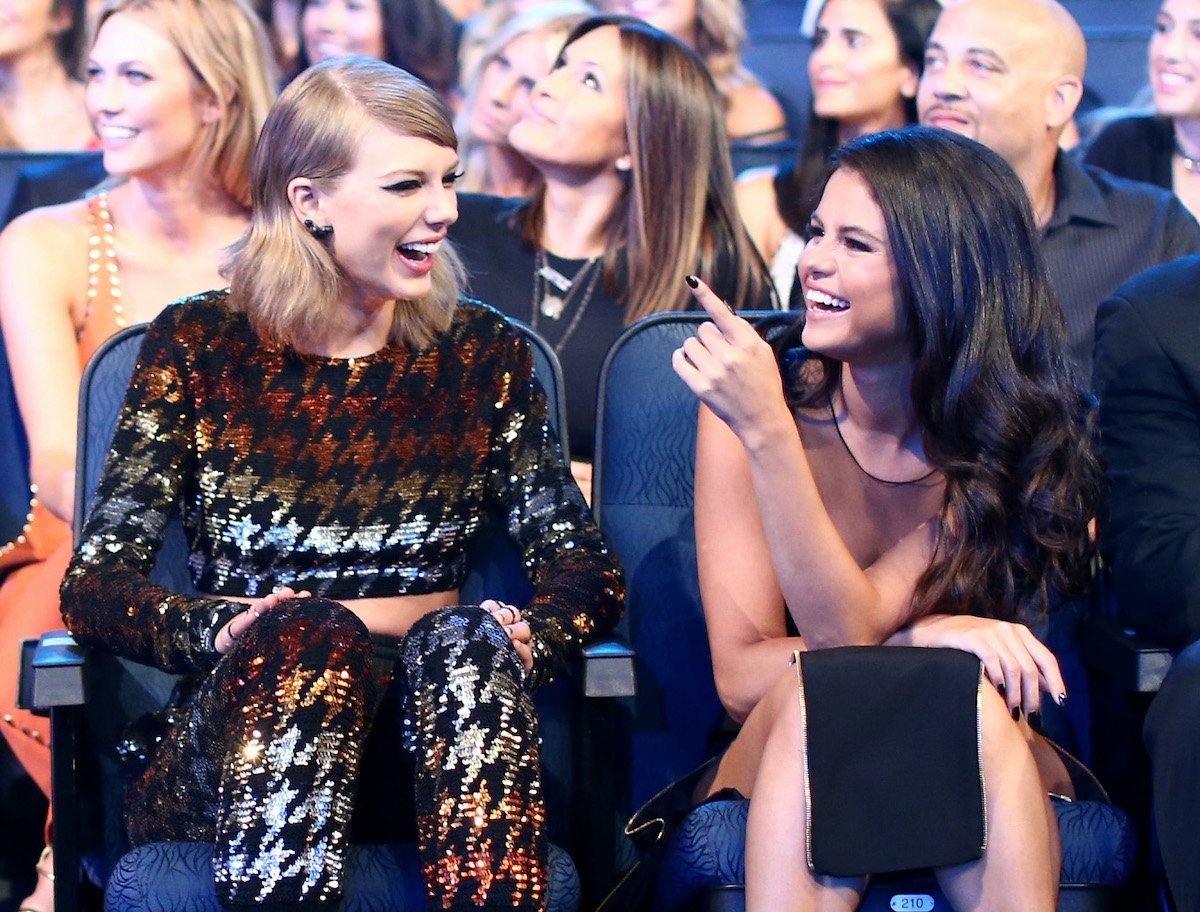 Swift and Gomez are constantly showing support for one another. In fact, the Selena + Chef star recently showed moral support to Swift by showing up to her performance of "All Too Well" at Saturday Night Live! Most fans weren't even aware that Gomez was in New York until Swift posted a video of the two of them hanging out backstage.
Selena Gomez gushes about her best friend, Taylor Swift
In fact, a lot of the singers' relationship is kept under wraps. In an interview with WSJ Magazine, Gomez got candid about her friendship with Swift. "There's so much of my friendship with Taylor that people don't know about because we don't necessarily feel the need to post about everything we do," she began. "She has showed [sic] up for me in ways that I would have never expected. Flown in because I was hurt and was going through something. Stuff that was going on with my family. It's been proven year after year and in every moment of my life that she is one of my best friends in the world. We don't agree on everything, but we respect each other with everything."
Though most of the besties' relationships might be private, they've had plenty of public moments together. They were certainly in the news often when Swift had her memorable girl squad of famous women. Gomez has been candid about how being in the squad was a great experience for her. She credits Swift's people skills for helping make the squad a success.
How Swift's people skills helped the 'Boyfriend' singer make friends
"Taylor has such a beautiful way of bringing people together," Gomez shared about Swift in conversation with Flare Magzine. "That was good for me, because the more I started working, the more uncomfortable I was. I wouldn't trust people, and Taylor has a way of stripping down everything and just getting down to being human. I love that."
Gomez is still close with some people from Swift's squad
Clearly, being in Swift's squad gave Gomez more access to people that she could trust. And while most of the squad has since disbanded, the "Good For You" singer still maintains a friendship with some of the women today. For example, Gomez and Cara Delevingne recently attended a basketball game together. When the actors were captured on the kiss cam, Gomez sweetly gave her good friend a kiss on the cheek.
Swift and Gomez have certainly supported each other in numerous ways throughout the course of their friendship. And while most of their sisterhood remains private, fans are still waiting for them to put out the musical collaboration that they've been teasing for years.