Selena Gomez Reveals Taylor Swift Inspired Her Early Fashion Choices
It's no secret that Selena Gomez and Taylor Swift are the best of friends. The pair met way back in 2005 when Swift was dating Joe Jonas and Gomez was dating his younger brother, Nick Jonas and they hit it off right away. Even after the pair called it quits with the Jonas Brothers, they maintained a close friendship. The friends have been through a lot together and they continue to inspire each other within their artistry and outside of it.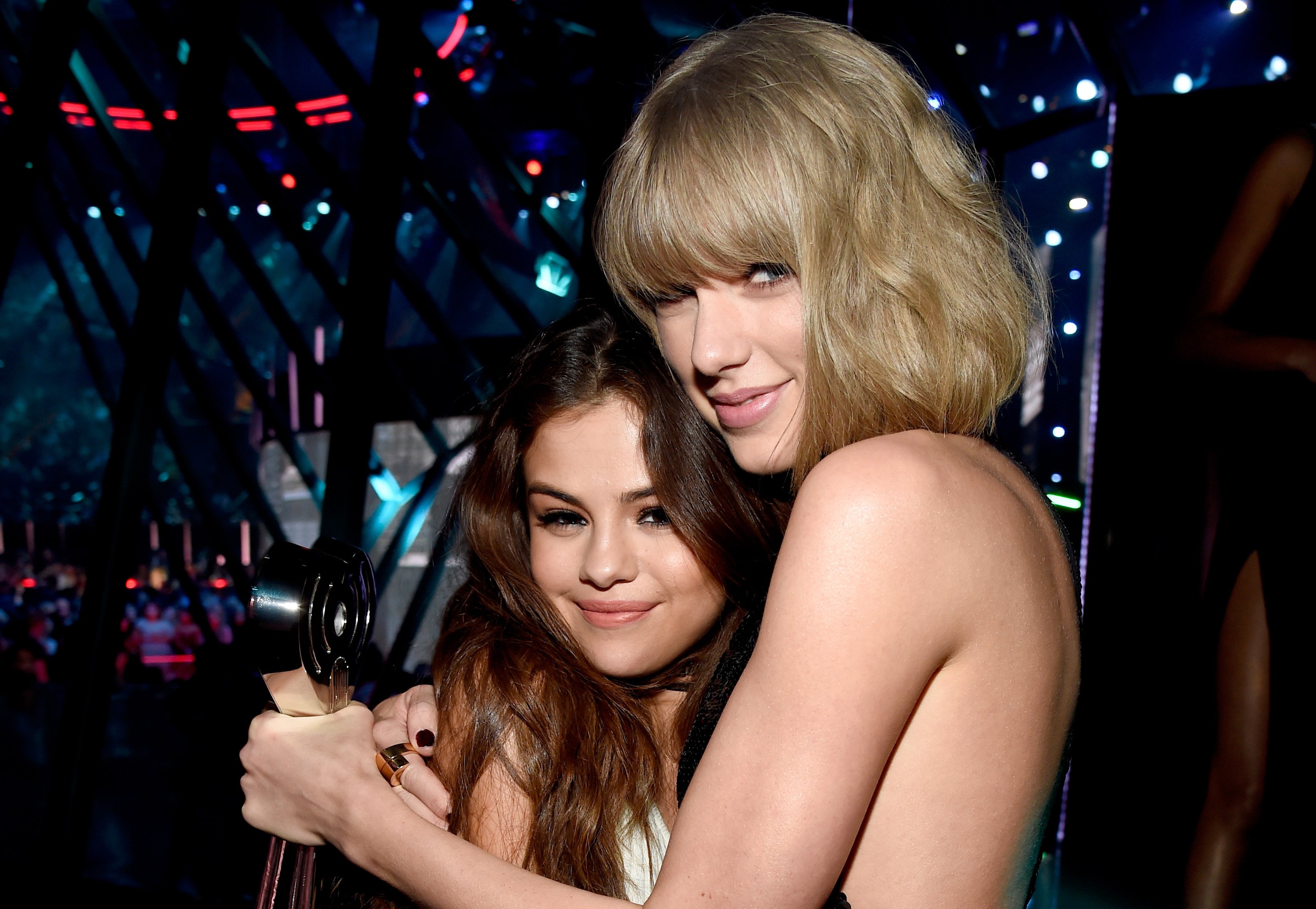 Gomez has been candid about the fact she has a deep appreciation for the folklore artist. Swift, on the other hand, has shared that she views the Rare Beauty founder as a little sister. And like any little sister, Gomez looks up to Swift and turns to her for romantic advice, career advice, and more. In fact, the Only Murders in the Building star recently revealed that Swift served as a kind of fashion inspiration for her earlier on in her career. In a recent interview with Vogue, Gomez broke down some of her most iconic fashion moments throughout her career and brought up her long-time bestie.
Selena Gomez reveals her best friend, Taylor Swift, inspired many of her fashion outfits
"Yeah, this was fun with me and my stepdad," Gomez said, while reviewing the outfit she wore for her music video back in 2011. "We got into a little bit of an argument. It was a lot of boobs. Ah, he's just protective. It's fun. I was 18 years old. This was 'Love You Like a Love Song,' the video that we did for it, which to this day, honestly, is still one of my favorite songs. I thought it was my time to cross over and become a pop star, whatever that was to me then. It just was really fun. I think it was the first time I tried to be high fashion, and you can laugh at that because that's not high fashion. To be honest, when I was younger, Taylor [Swift] inspired me a lot when it comes to wardrobe and stage outfits. But you wouldn't be—no, you're never going to see me wear that again, no."
It might be surprising for fans to learn that Swift had such an influence on Gomez's style. But considering they've been photographed in identical outfits quite a few times over the years, it's probably fair to assume that, like real sisters, they share clothes from time to time. Furthermore, even though the pair are constantly showing public support for one another, they have both been candid about the fact that the majority of their friendship will remain private. In an interview with WSJ Magazine, Gomez revealed that she and Swift often keep the most important elements of their friendship under wraps.
The 'Boyfriend' singer get candid about her friendship with the 'cardigan' artist
"There's so much of my friendship with Taylor that people don't know about because we don't necessarily feel the need to post about everything we do," Gomez shared about Swift. "She has showed [sic] up for me in ways that I would have never expected. Flown in because I was hurt and was going through something. Stuff that was going on with my family. It's been proven year after year and in every moment of my life that she is one of my best friends in the world. We don't agree on everything, but we respect each other with everything."