Selena Gomez Reveals What Was 'Life-Changing' For Her Mental Health Struggles
Selena Gomez is poised to release her next album, Rare, after capturing fans' attention with the singles "Lose You To Love Me" and "Look At Her Now." She's spoken in multiple interviews about how personal this new project will be following a four-year hiatus, but now there's a level of vulnerability that she's willing to share with the world.
From her challenges with lupus to relationship woes to her battles with depression, Gomez is ready to let fans in and let them know it's ok.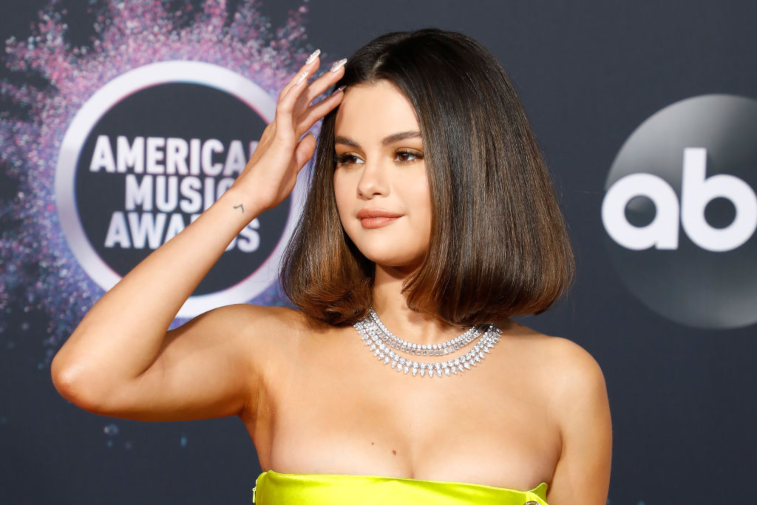 What changed Gomez's mental health for the better
In a recent interview with Wall Street Journal Magazine, the 27-year-old touched on her early rise to fame, her physical health, and mental health issues. It was sometime after the release of her first album, Stars Dance, when a problem with anxiety and depression started to rear its ugly head.
She shared that therapy and residential treatment facilities have played a role in helping her heal, but so did medication:
"My highs were really high, and my lows would take me out for weeks at a time. I found out I do suffer from mental health issues, and honestly, that was such a relief. I realized that there was a way to get help and to find people that you trust. I got on the right medication, and my life has been completely changed."
Gomez said friends help her cope
Gomez has openly stated that her latest single, "Look At Her Now", is really a thank you note to fans for sticking by her and supporting her during the past few years. She's had a kidney transplant that almost cost her her life and endured public scrutiny because of her romantic relationships—including the one with Justin Bieber. In spite of that and a break from the music scene, she's stayed active creatively in film and television.
But Gomez cites her best gal pals as a source of guidance and inspiration, especially when she's felt the pangs of anxiety or depression setting in. When referring to the pitfalls of social media and the need to unplug, she said, "They know I have an addictive personality, and it can be unhealthy."
Since she's promoting her music and other projects, she's back on the platforms for now, but fans shouldn't be surprised if she takes another social media break.
Her joys and pains have been channeled into the new music
With the help of some new songwriters, Gomez is gearing up for fans to listen to what's turned out to be an emotional musical journey. Rare is being described as "autobiographical" which is a change from some of her previous work. She stated that a lot of her old music was pre-packaged and didn't match up with who she is as a person.
This time around, fans will hear a different voice—one that's undoubtedly hers. Don't believe it? Bestie Taylor Swift co-signed on the new music and said Gomez really dug into her emotions and heart: "I just thought, wow, she's finally allowing herself to let other people know things aren't always ok."
According to Rolling Stone, Rare arrives on Jan. 10 and will have 13 songs.