Selena Gomez Said Kissing Dylan Sprouse Was 'the Worst Day' of Her Life
Dylan Sprouse might need some ice after Selena Gomez's burn! According to the "Come & Get It" singer, her kiss with Dylan was one of the worst days of her entire life. Yet, the reasoning behind it has nothing to do with bad breath or poor lip-locking skills. Gomez hated kissing Dylan because she was madly in love with his twin brother, Cole Sprouse!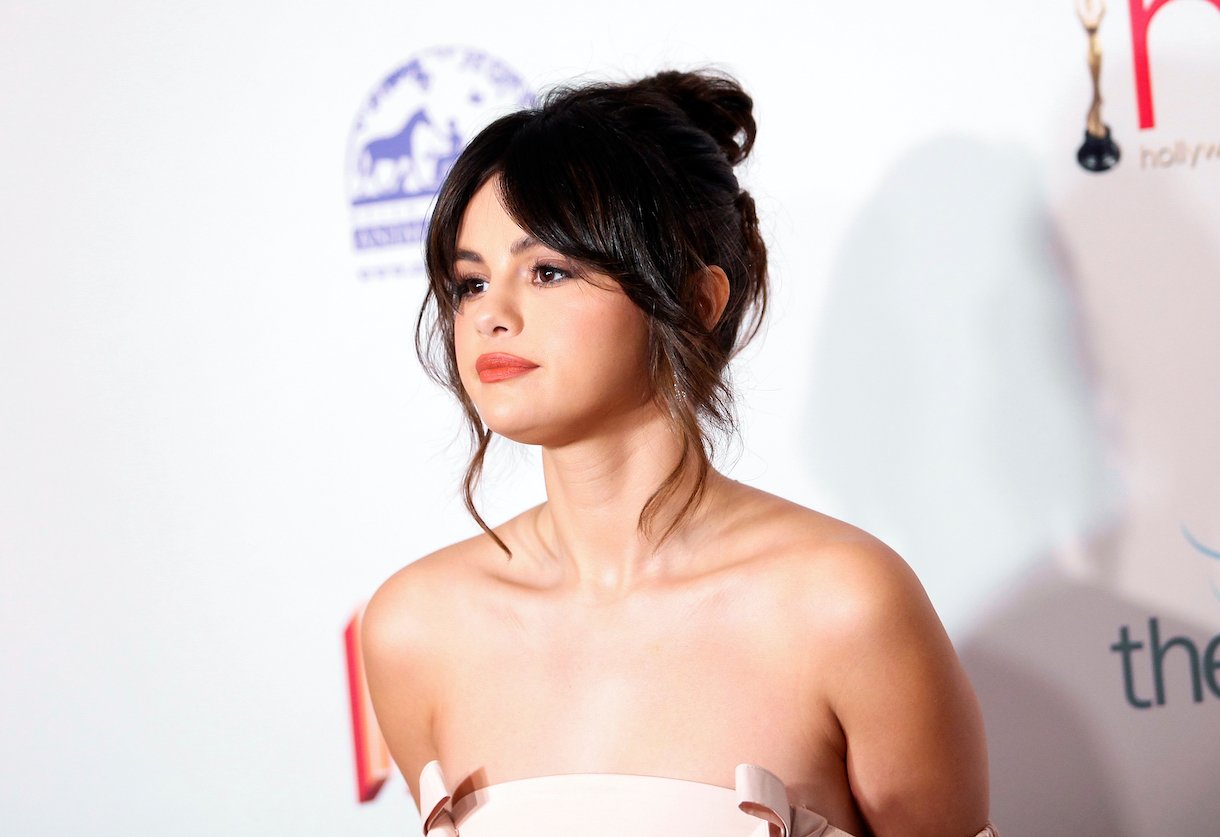 Selena Gomez wanted to date Cole Sprouse and had a massive crush on the Disney Channel star
Gomez was in puppy-love with the Suite Life of Zack and Cody star. At the age of 11, she wrote Cole's name all over her closet walls, adding little hearts for special effect. In an interview on The Kelly Clarkson Show, the singer talked about her massive crush on the actor.
"I had written in the closets that I was in love with Cole Sprouse," said Gomez. "Cole Sprouse was on Suite Life of Zack and Cody, and I thought that we were going to be together one day. Then I guest-starred on the show, but I kissed his brother, and I didn't get to kiss Cole. It was my first kiss."
Kelly Clarkson responds in shock.
"Oh my God!" the talk show host cried. "Your first kiss was with a stranger and an actor?"
"On camera!" Gomez laughed. "It was one of the worst days of my life."
But Gomez wasn't alone. According to Dylan, his first kiss was also shared with the Wizards of Waverly Place Star.
When asked to share his first kiss story during an interview with Young Hollywood, Dylan said, "There were a lot of sad, depressing first kiss stories. I was a chubby lad, and I wasn't very successful with women for a long time. But I think my first kiss was on a set, and I think it might have been with Selena Gomez."
In the episode, Gomez guest stars on The Suite Life of Zack and Cody as a girl named Gwen. Gwen starts dating Cole's character (Cody.) Yet it isn't until she falls in love with his brother, Zack (Dylan,) that she decides to lean in and kiss him instead. And while it's a sweet moment on-screen, Gomez thought it was super awkward off-camera.
Selena Gomez described kissing Dylan Sprouse as 'the most awkward kiss in the world'
In a separate interview with Tiger Beat Magazine (oh, the nostalgia,) Gomez had some thoughts about her kiss with Dylan.
"I actually leaned in to kiss him, and I had my eyes closed a little too early, and I ended up missing, like, half of his lips," she told the mag (via Marie Claire.) "It ended up being the most awkward kiss in the world."
The Disney Channel stars are really good friends (so there are no hard feelings)
Fortunately, the Wizards of Waverly Place star and the Sprouse brothers are close pals, so there are no hard feelings about the less than pleasant first kiss.
"I love Cole and Dylan," said Gomez in an interview (via Insider.) "I've known them since I was about 12 years old, and I gave my first kiss to Dylan Sprouse actually when I guest-starred on their show. So I have a really special bond with the boys, and I feel like they're growing up to be such awesome guys."