Selena Gomez Says Her Past Relationship Experiences Were 'Cursed'
Selena Gomez is an internationally-renowned actor and singer. She rose to fame as a teenager and has since gained fans all over the world.
Because of her popularity, onlookers often follow her romantic relationships closely. While some of them looked good from the outside, Gomez recently admitted that her relationship experiences have been "cursed."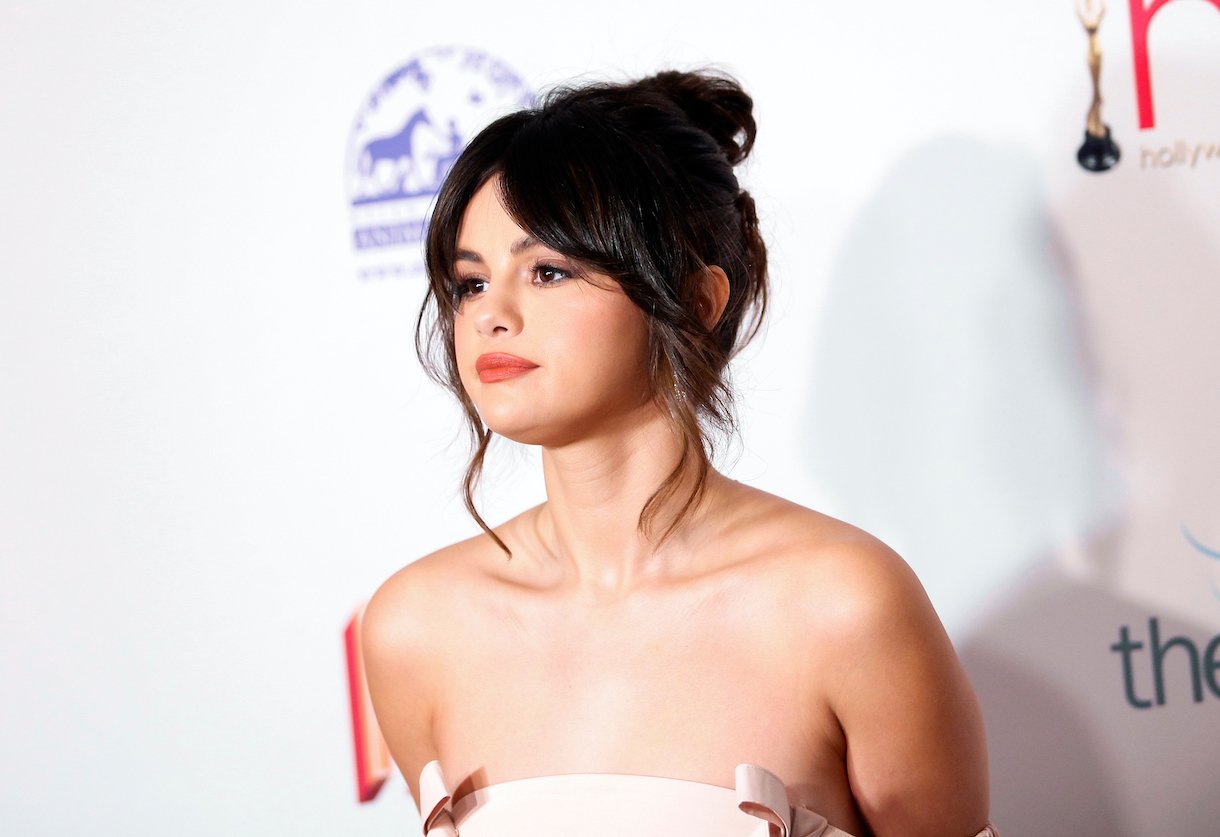 Who has Selena Gomez dated?
Gomez has been linked to several celebrities in the past, though she can also be very private about her relationships.
According to Popsugar, Gomez's first high-profile relationship was with Nick Jonas. Both were Disney Channel stars, and they dated for a few months in 2008.
In 2010, she began a relationship with Justin Bieber. This would remain her most famous romance, though it was not without its problems. Gomez and Bieber were on-and-off for many years. They officially called it quits in 2018.
When Gomez was dating with Bieber, she also had flings with celebrities such as Zedd, Charlie Puth, Niall Horan, and The Weeknd.
Selena Gomez says her past relationship experiences were 'cursed'
RELATED: Hailey Bieber Reveals Whether There Was Overlap Between Her and Selena Gomez With Justin Bieber
Gomez has remained mostly single these past few years, and she occasionally reflects on the relationships she had. In a new interview with Vogue to promote her makeup line, Rare Beauty, Gomez revealed she believed her past romances were "cursed."
"I think most of my experiences in relationships have been cursed," Gomez said. "I've been way too young to be exposed to certain things when I was in relationships. I guess I needed to find what was that word for me, because I felt so less than in past relationships, and never really felt equal."
She continued, "And so [the word 'rare'] to me – when I first heard it [used in the single Rare] with Nolan [Lambroza], one of the writers, I just said this is what I want to feel about myself. So it wasn't even necessarily like: 'Oh, I feel that way, let me sing it.' It was almost like: 'Actually, I need to feel that way about myself.'"
Selena Gomez has opened up about 'emotional abuse' she endured
RELATED: Everyone Needs to Live By the Advice Taylor Swift Gave Selena Gomez
Last year, while promoting her song "Lose You to Love Me" and her album Rare, Gomez revealed she experienced "emotional abuse" in her relationship with Bieber.
"It's dangerous to stay in a victim mentality. And I'm not being disrespectful, I do feel I was a victim to certain abuse," she said in an interview with NPR.
When asked if she was referring to "emotional abuse," Gomez said, "Yes, and I think that it's something that — I had to find a way to understand it as an adult… As much as I definitely don't want to spend the rest of my life talking about this, I am really proud that I can say I feel the strongest I've ever felt and I've found a way to just walk through it with as much grace as possible."