Is Selena Gomez's 'Selena + Chef' Season 3 Coming to HBO Max?
Selena Gomez returned to TV in 2020 with 'Selena + Chef.' Here's what we know about a potential third season coming to HBO Max.
Selena Gomez surprised everyone in 2020. With her fans stuck at home, hoping for new content of any kind, she delivered: Her HBO Max cooking show, Selena + Chef, which offered plenty of face time with the star. Following its second season on the streamer, one question remains: When (if ever) is Selena + Chef Season 3 dropping?
Selena Gomez began her career on TV
Gomez's first job in the entertainment industry was on the PBS kid's series Barney & Friends. From there, she earned minor TV roles before she was cast in her breakout one, as Alex Russo in the Disney Channel sitcom Wizards of Waverly Place. She simultaneously launched a singing career.
Movie roles followed for Gomez. She starred in Another Cinderella Story, Ramona and Beezus, and Monte Carlo all before leaving Disney. Since Wizards of Waverly Place ended, the actor has stuck with the big screen, appearing in popular films like Spring Breakers and The Dead Don't Die.
She launched 'Selena + Chef' in 2020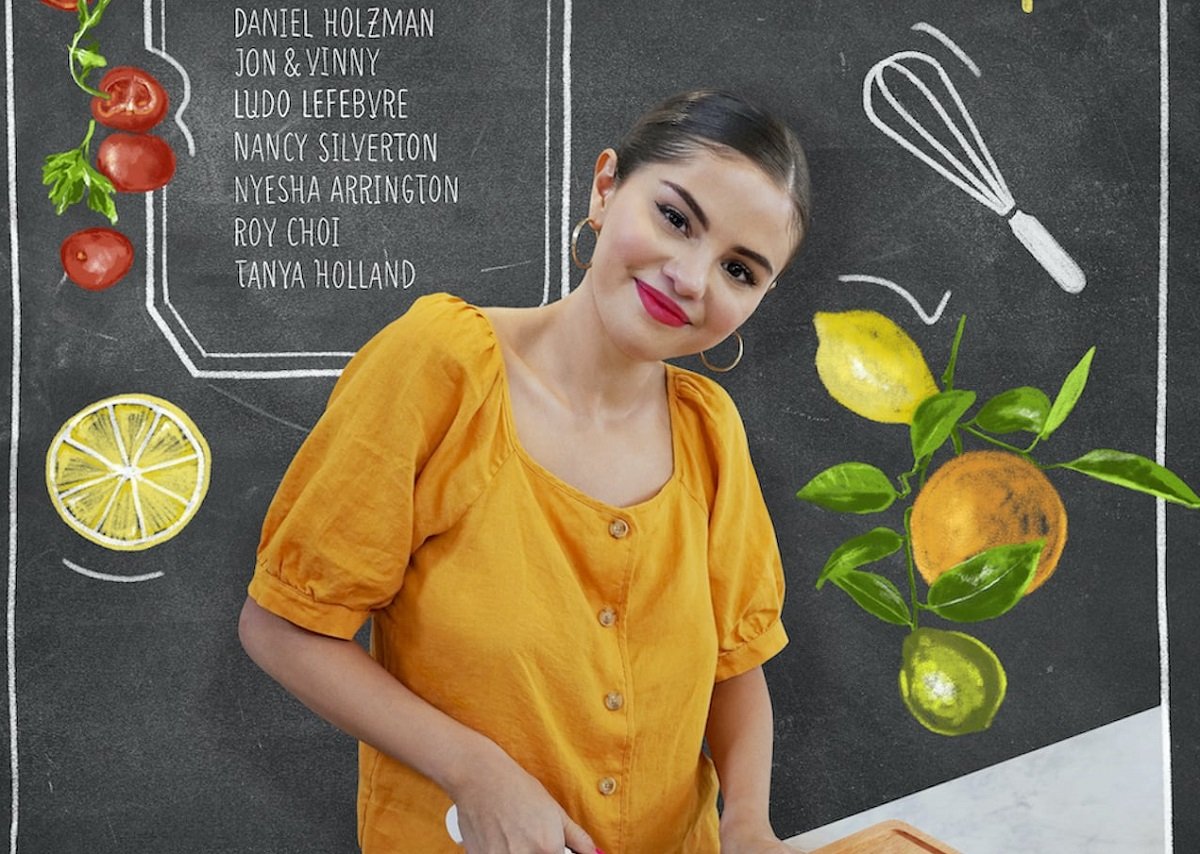 Given her limited small-screen gigs over the past decade, Gomez's return to TV with her own show surprised some of her fans. However, the project in question was more in line with recent appearances. She announced her plan to star in her own cooking show, Selena + Chef.
The series premiered on the streaming service HBO Max in August 2020. An entirely unscripted project, the idea came from Gomez's attempts to cook for herself while at home amid the coronavirus (COVID-19) pandemic. Ten episodes of her working virtually with famous chefs dropped that month.
Season 2 premiered months later
The premised worked out so well that Selena + Chef was quickly picked up for a second season. "Learning from some of the best chefs in the world has vastly improved my cooking skills, but I have a lot more to learn. I am looking forward to challenging myself in the kitchen on the next season," said Gomez (via Deadline).
Following a special "Friendsgiving" episode in November 2020, HBO Max dropped nine more episodes in January and February 2021. Gomez continued to focus on working with celebrated chefs and highlighting meaningful charity efforts via her programming.
Did Gomez and HBO Max confirm 'Selena + Chef' Season 3?
Like her friend Taylor Swift, Gomez has a lot going on at the moment. Not only does she host Selena + Chef, but she executive produces it, too. "It's also something I've been doing during quarantine," she told Variety of working behind-the-scenes. "At the moment, I'm producing 16 projects."
This includes Gomez's upcoming return to scripted TV, the Hulu comedy series Only Murders in the Building, and films In the Shadow of the Mountain and Dollhouse. On April 23, 2021, Gomez teased Selena + Chef Season 3 with a fake ad for the Gomez-crowave, a microwave that plays her hits songs like "Ice Cream" and "Look at Her Now."