Selena Gomez Showed Steve Martin and Martin Short 'WAP' on the set of 'Only Murders in the Building'
We never knew we'd get a murder mystery series starring Selena Gomez, Steve Martin, and Martin Short. Still, Hulu's new series, Only Murders in the Building, proves that anything can happen. We definitely couldn't have fathomed Gomez schooling her older co-stars about current her generation either. If you think that's a huge feat, know that the singer/actor did an impeccable job. It wasn't as painful as you'd think.
What is 'Only Murders in the Building' about?
If you couldn't tell from the trailer and the fact that two of the biggest comedians were starring, Only Murders in the Building is definitely a comedy. It follows three strangers, Charles (Martin), Oliver (Short), and Mabel (Gomez), who live in the same building and who are equally obsessed with true crime. After an actual murder happens in the building, they start a podcast about finding the killer.
The official synopsis from Hulu reads:
"From the minds of Steve Martin, Dan Fogelman, and John Hoffman comes a comedic murder-mystery series for the ages. "Only Murders in the Building" follows three strangers (Steve Martin, Martin Short, and Selena Gomez) who share an obsession with true crime and suddenly find themselves wrapped up in one.
When a grisly death occurs inside their exclusive Upper West Side apartment building, the trio suspects murder and employs their precise knowledge of true crime to investigate the truth. As they record a podcast of their own to document the case, the three unravel the complex secrets of the building, which stretch back years. Perhaps even more explosive are the lies they tell one another. Soon, the endangered trio comes to realize a killer might be living amongst them as they race to decipher the mounting clues before it's too late."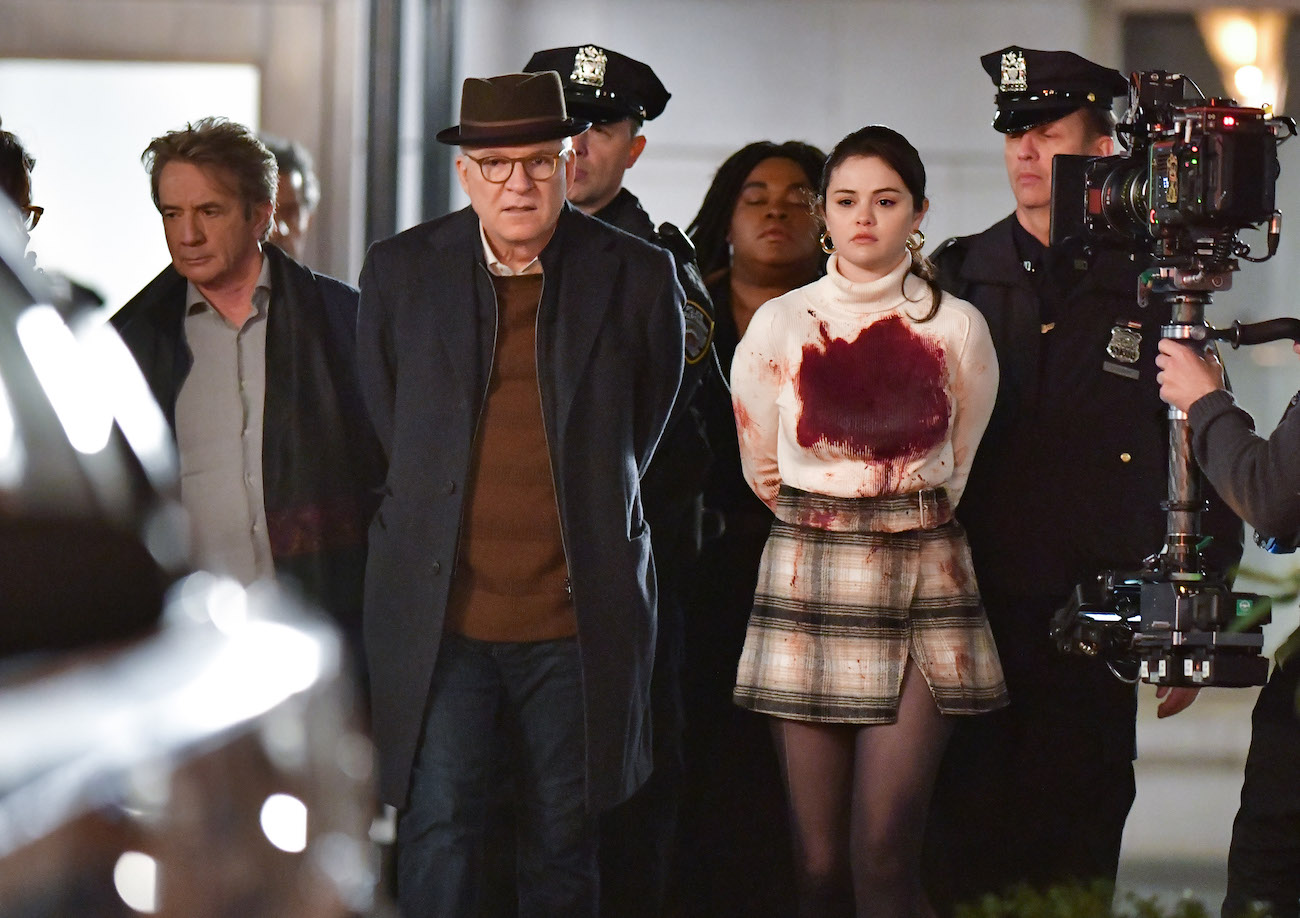 RELATED: Is Selena Gomez's 'Only Murders in the Building' Coming to Disney+?
There's a generational gap between Selena Gomez, Steve Martin, and Martin Short
One of the most interesting things about Only Murders in the Building is the generational gap between Gomez, Martin, and Short. Gomez is a millennial, while the two older comedians are boomers. Yet, there doesn't seem to be such a divide between them in the show. Charlie and Oliver want to make a true-crime podcast, which is very popular with Mabel's generation.
Recently, Martin and Short told Bill Maher on Real Time with Bill Maher that they got along great with Gomez. "She puts out our pills in the morning," Martin laughed while Short joked that she made a bit of a faux pas on her first day on set by going up to Martin and shouting, "I'm such a big fan, Judy Dench!"
RELATED: 'Only Murders in the Building' Premiere Date: Will Selena Gomez's Series Air Weekly?
Maher pointed out that the dynamic of having a millennial and two boomers is intriguing because those generations always seem to be "feuding." He said millennials always blame the boomers for "ruining the world." Short argued that it's always been that way. When Martin got his first writing job, the manta was always "never trust anyone over 30."
Martin and Short didn't have to worry about not connecting with Gomez, however. She knocked down any generational walls between her and her older co-stars right away.
Selena Gomez showed Steve Martin and Martin Short Cardi B's "WAP"
Maher pointed out when older generations do something wrong, people are quick to say, "now they're too old." Martin and Short experienced something like this with Gomez on the set of Only Murders in the Building. Martin told Maher that if they ever said something that wasn't completely P.C. in "friendly conversation" with Gomez, she'd say, "Nah ah." While the comedians were probably joking, Gomez showed them that it's not always OK, and they understood.
In fact, Gomez introduced the comedy team to many things, including Cardi B of all things. Short revealed that Gomez read them the lyrics to the rapper's "WAP" and showed them some other songs from today. "I was aware that that kind of material was out there. I didn't know that it was a number one hit," Martin laughed.
Martin told InStyle he knew of Gomez before working with her because of her music. He said it was great getting to know someone "who's not only a different generation but different multi-generations away from us."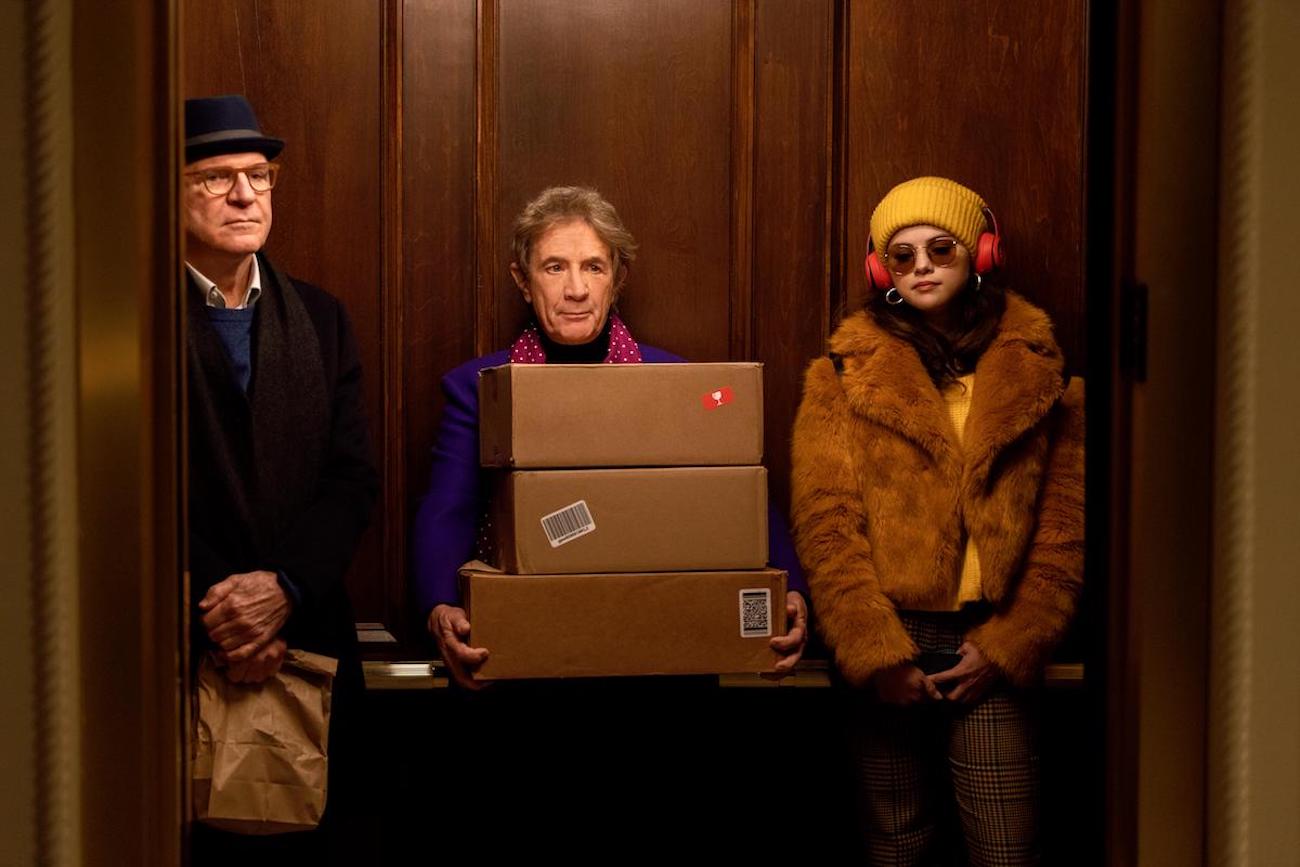 "It was a great experience to have her input, to have her awareness. Some of my favorite things in the show are when Marty and I are two, I'll say, older guys, still kind of living in the vocabulary of the past, and she will correct us on camera," Martin said.
The great chemistry between Gomez and the two older actors is inspiring to say the least. They come from different worlds, yet they worked so well together. Only Murders in the Building premieres on Hulu on Aug 31.