Selena Gomez Skipped the Met Gala but People Screamed Her Name at Justin Bieber and His Wife, Hailey Baldwin
Selena Gomez and Justin Bieber have completely moved on from one another. Though the pair dated off and on for quite a while, it's been years since they called it quits for good. These days, Gomez is happily single and keeping herself busy with various projects like her TV shows Selena + Chef and Only Murders in the Building in addition to her music. Meanwhile, Justin Bieber has found love again with his wife, Hailey Bieber.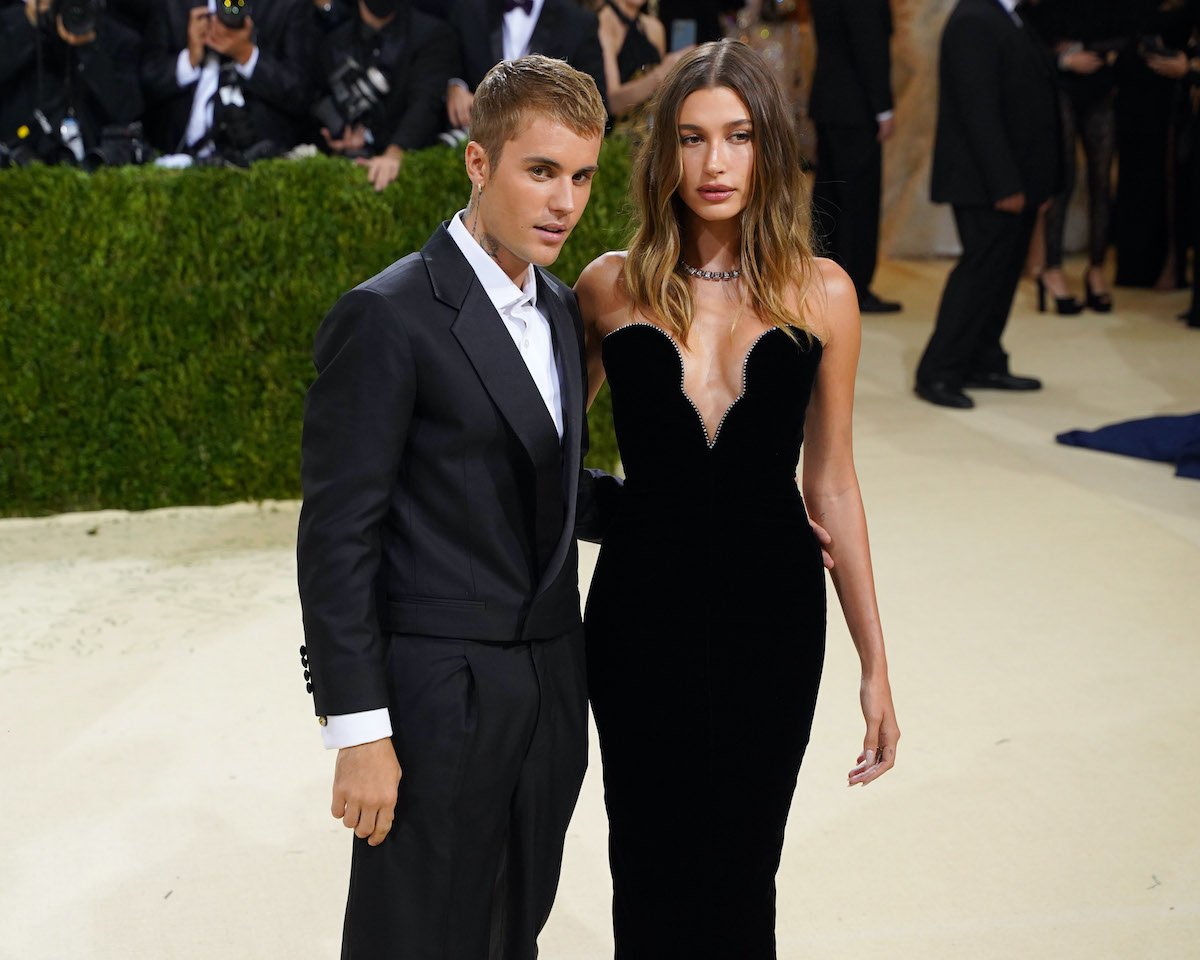 Though Gomez hasn't said much directly about her former relationship with Justin, she has let her fans know that she is in a much sweeter place without him through her music. Back in October 2019, Gomez released her No. 1 song "Lose You to Love Me", which detailed how she learned to love herself after getting out of a toxic relationship. The Rare Beauty founder quickly followed up the song with another single, "Look at Her Now", which indicated that she was doing better than ever after the relationship ended.
Selena Gomez urged fans to stop bullying Justin Bieber's wife, Hailey Baldwin
Both songs performed well for Gomez and many fans were thrilled to see her move on. However, some of them felt it necessary to criticize Justin's wife, Hailey, after the videos were released. Some people left hateful messages on the model's page or made videos mocking her. Things got so bad that Gomez actually hopped on her Instagram live to dissuade her fans from sending hate.
"I am grateful for the response that the song is getting," Gomez said to her millions of fans. "I'm so grateful. However, I do not stand for women tearing women down. I will never, ever be by that, so please be kind to everyone. Please, for me, know that that's not my heart. My heart is only to release things that I feel — that are me, and that I'm proud of. It doesn't matter what the situation is, if you're my fans don't be rude to anybody, please. Don't go off and say things that you just feel in the moment."
Some people still want Justin to be with the 'Boyfriend' singer
Unfortunately, for the Biebers, not everyone seems to be taking Gomez's message to heart nearly a year after she said it. In fact, there are some people who are holding out hope that Gomez will get back together with Justin, despite knowing that their relationship was a toxic one. And some people aren't shy about letting Justin know that they feel he should be with the "Souvenir" singer instead of his wife.
Fans screamed Selena's name at the Biebers during the 2021 Met Gala
On September 13, Justin and Hailey attended the prestigious Met Gala in New York. The pair arrived together and posed together on the red carpet. While Gomez chose to skip the famous night of fashion, fans made sure the Biebers still felt her presence. As Justin and Hailey arrived, people can be heard shouting Selena's name and it was captured on video. This persisted even while the couple was getting their picture taken and it seemed as if the model got visibly upset. Justin appears to comfort his wife by telling her not to cry.
Clearly, some fans are still hoping that Justin and Gomez reunite. But as the pair have completely moved on from one another, we can only hope that fans follow suit.