Celebrity / Movies / Music / TV
Selena Gomez's Social Media 'Breaks' And Every Time She's Had to Explain Herself on Instagram
Aside from her acting and singing, Selena Gomez is known for her high number of Instagram followers. But she has a love-hate relationship with social media.
Actor and pop star Selena Gomez was once the most-followed woman on Instagram. She began posting back in the early days of the social media site and became known for her engaging with her fans (known as Selenators) and taking photos with them on every stop on tour.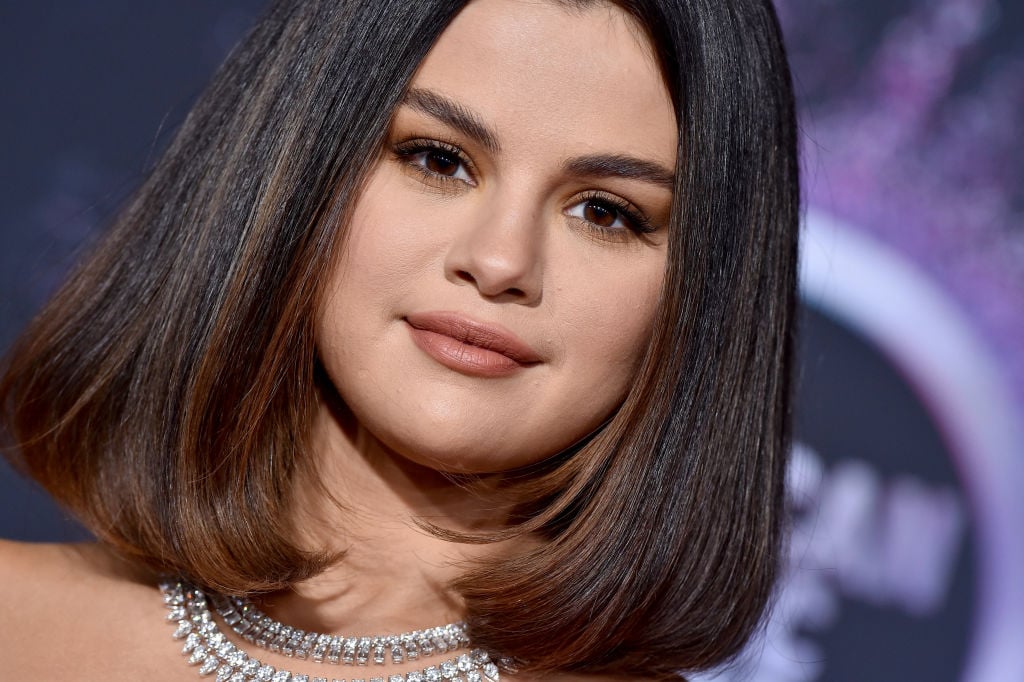 But in the years since, Gomez's relationship with the platform has evolved. In 2020, she told Apple Music's Zane Lowe why she "didn't have social media for two years" during a rough patch. Here's a look at some of the breaks she's taken, and how she's explained them to fans.
Gomez's 2016 mental health break
This was a big year for Gomez. She was fresh off the release of her album, Revival. And she was acting more than ever before: She had cameos in the 2015 film The Big Short and the 2016 comedy Neighbors 2: Sorority Rising, along with starring in that year's The Fundamentals of Caring. She then set out on her Revival Tour, during which time she started working on her next album.
Midway through the tour, Gomez canceled the rest of her shows. She checked into rehab to focus on her mental health, as she was dealing with "anxiety, panic attacks, and depression," according to Us Weekly. Gomez returned to social media a few months later with the above Thanksgiving post, calling her year "the hardest yet most rewarding one yet."
In 2017, she was recovering from surgery
After Gomez released her 2017 singles "Bad Liar" and "Fetish," she backed away from social media a bit. She continued to share photos from magazine cover shots and those in conjunction with her Coach deal, but Selenators weren't used to this her being this impersonal with her posts.
"I'm very aware some of my fans had noticed I was laying low for part of the summer and questioning why I wasn't promoting my new music, which I was extremely proud of," she wrote in a September 2017 Instagram post. This is when Gomez explained she had gotten a kidney transplant. She added, "I honestly look forward to sharing with you soon my journey."
September 2018 article and break
In September 2018, an interview for Elle was published. In it, Gomez describes her work with A21, a nonprofit organization. However, the reporter focused more on her affiliation with the Hillsong Church and dropped in comments about Justin Bieber and Demi Lovato. (He did, however, mention that Gomez didn't have Instagram on her phone.)
After posting three sets of images in order to tell the story she wanted to tell, Gomez resumed normal posting. But a few weeks later, she shared the above selfie, which she later edited to say she was "taking a social media break. Again."
Gomez returned in January 2019
This time, Gomez kept her promise: From September 2018 through January 2019, there are no posts on her Instagram. She welcomed the new year with the above set of black-and-white images, saying, "last year was definitely a year of self-reflection, challenges, and growth."
Since then, Gomez has remained on social media. However, she still warns against using it excessively. As she told Variety in May 2019, while she's "grateful" for Instagram, "social media has really been terrible" for young people. She added, "I would be careful and allow yourself some time limits of when you should use it."