The Selena Gomez Song From Her Disney Era She 'Will Always Perform'
In the early years of her entertainment career, Selena Gomez worked with Disney on TV shows, movies, and music via its record label. Today, she's grown into a creator in her own right and doesn't always look back on those days fondly. But there's one Selena Gomez song from her Disney days she still treasures.
Selena Gomez performed with a band for Disney's Hollywood Records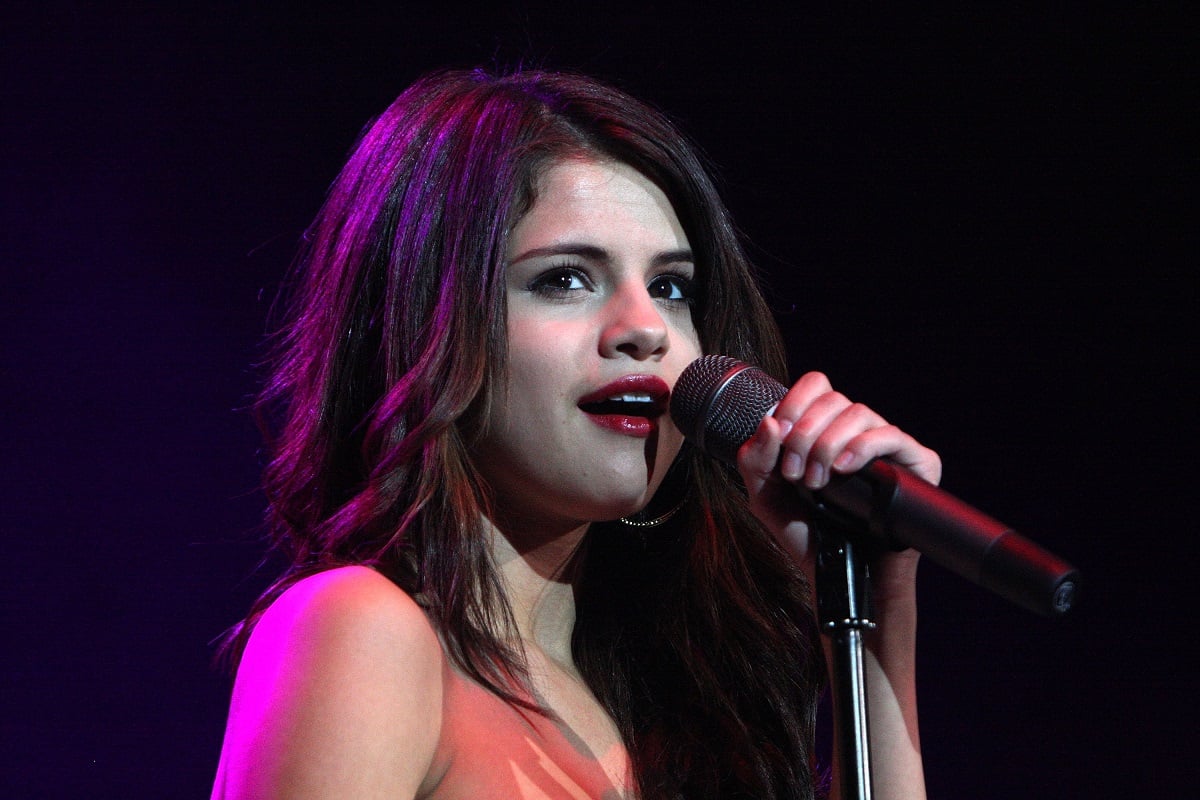 Gomez broke out as an actor on the Disney Channel series Wizards of Waverly Place. Like many of the network's young stars, she also cultivated a music career through Disney's Hollywood Records. However, unlike her peers, she performed as part of a group, Selena Gomez & the Scene.
Selena Gomez & the Scene released back-to-back-to-back albums: Kiss & Tell in 2009, A Year Without Rain in 2010, and When the Sun Goes Down in 2011. Singles such as "Naturally, "Round & Round," and "Love You Like a Love Song" charted on the Billboard 100, establishing Gomez as a hitmaker.
She doesn't consider these albums as part of her solo career
Gomez went off on her own after When the Sun Goes Down. She released her first solo album, Stars Dance, through her contract with Hollywood Records. Its lead single, "Come & Get It," peaked at No. 6 on the Billboard chart. However, Gomez left the Disney-owned label after this project.
It's understandable why the singer wouldn't count her Selena Gomez & the Scene projects among her own albums. However, Gomez feels this way about everything she did with Hollywood Records, including Stars Dance. Her first album with Interscope Records, Revival, is the one she considers her first ever, followed by 2020's Rare.
How Gomez has grown as an artist
RELATED: Is 'De Una Vez' Selena Gomez's First Song in Spanish?
Gomez elaborated on her feelings about her old music in 2021 while promoting her Spanish-language EP, Revelación. "I started my career so young, so it's not always easy to look back," she told GRAMMY.com. She adds she "wasn't really aware of what it truly meant to be an artist at the beginning. I thought it was more fun than anything."
Having more of a hand in the writing and producing of her last three projects, Gomez feels differently. "As I got older, I just cared more," she said. "I started writing music and developed an appreciation of the whole process of making music. I know I've grown as an artist, and with that comes more confidence of what I bring to the table."
The Selena Gomez song the singer still loves to perform
Though she didn't write the song, Gomez notes she has a "soft spot" for her When the Sun Goes Down lead single, "Who Says." "I recorded [it[ when I was maybe 16," she said. "The message of loving yourself and not allowing someone to tear you down still resonates with me today. I will always perform that song."
These comments echo those that Gomez made a decade ago when "Who Says" first debuted. She told MTV News the single "completely inspired" her. "Every time I sing this song, I'm like, 'I feel better already!' " Gomez continued. "It's such a sweet song, and it's fun and empowering."