Selena Gomez 'Hates' When People Do This To Her Song Lyrics
Selena Gomez may have gotten her start as an actor, but in recent years she's found the most success in the music industry. As a huge Disney star, Gomez was required to have some vocal chops, but she didn't really start making a name for herself in music until she released her first album, Kiss & Tell in 2009. Back then, Gomez was making songs as part of a band, Selena Gomez & the Scene. By 2013, Gomez begun making music on her own and launched her solo career with the album Stars Dance.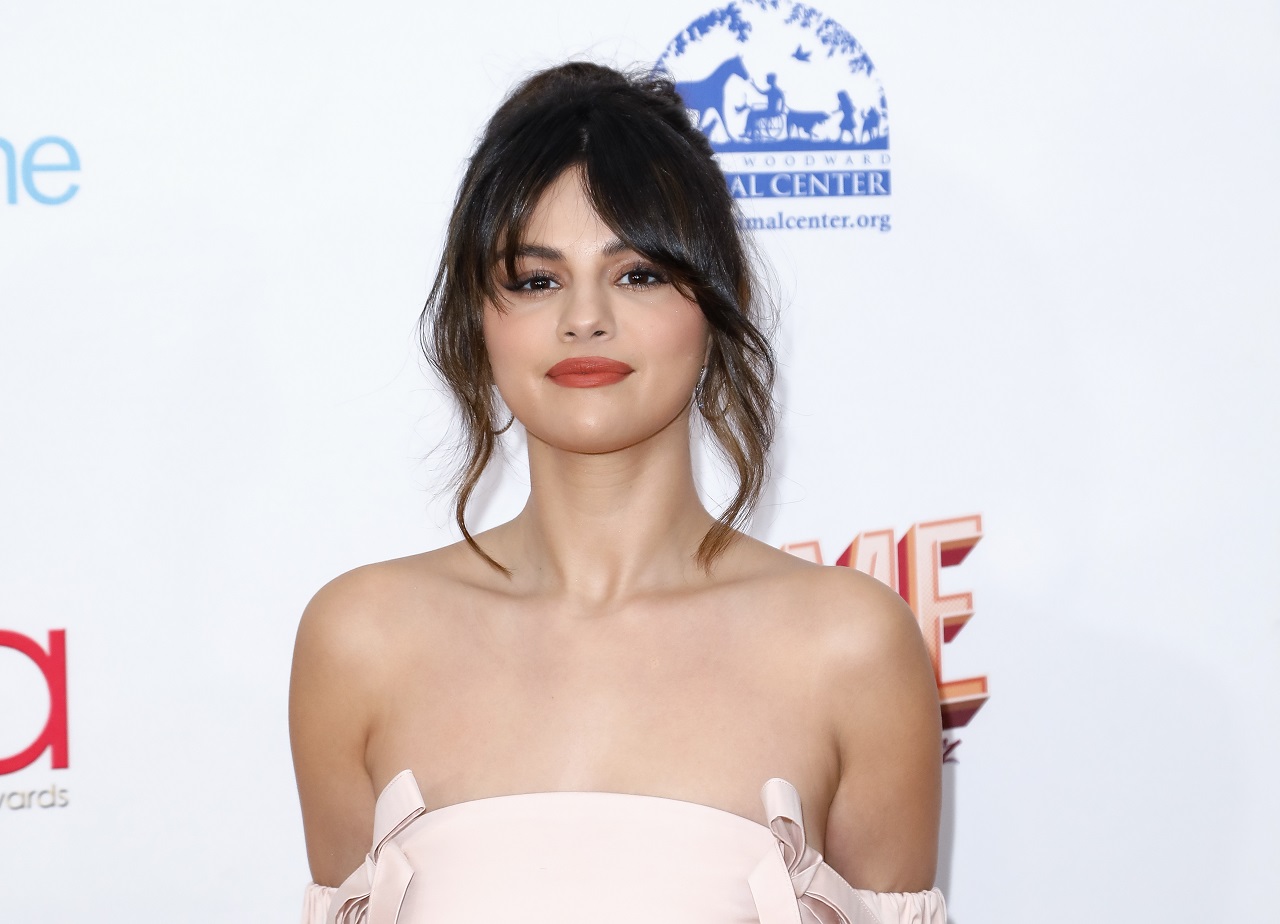 Throughout the years, Gomez has had some wildly popular songs. But, her albums didn't start receiving really solid ratings until she released Revival in 2015. Revival marked a more mature style for Gomez and the Wizards of Waverly Place alum was able to address more adult themes for the first time in her discography. Though the album was well-received it would be quite some time until Gomez released another one.
Selena Gomez earned her first number 1 with her latest album, Rare
Gomez had every intention of releasing her most recent album, Rare in 2018. But, as she was dealing with some personal things, she opted to sit on it. In the two years that followed, the tracklist of Rare would change periodically. When the "Hands to Myself" singer finally did release her latest album in January 2020, it was very well-received. In fact, her lead single, "Lose You to Love Me", earned Gomez her very first #1 on the Billboard Hot 100.
Another way that Gomez has found prolonged success in the music world is collaborating with other artists on songs. Throughout the years, the Texas native has worked with a myriad of popular artists to make hits. Most recently, the actor collaborated with the girl group, BlackPink for a new song called "Ice Cream". But just how did this collaboration come about? In a recent interview with Variety, Gomez revealed that it was equal parts a profession decision and a personal one.
The singer collaborated with Blackpink for new song, 'Ice Cream'
"It's kind of mutual because we're at the same label but under different umbrellas," Gomez revealed about their shared label, Interscope Records. "I love Blackpink, and I've been obsessed with them. I was nervous because it is something that's stepping out of my zone a little bit, but it was just the best time," the songwriter revealed.
The "Me and My Girls" singer continued on to praise the girl group for their unwavering dedication to their craft. "I have so much respect for them; their work ethic and how much they put into what they do is pretty remarkable," Gomez confessed. "So kind of seeing the crossover has been really interesting at the same time for both of us. Each of us got to go into that world together." 
Gomez hates when people do this with her song lyrics
Thus far, the song has been received well by fans of Gomez. However, some do find the lyrics to be a bit raunchy. When the singer was asked about particularly salacious lyrics she sings, she had a pretty funny reaction. "I hate when people read out lyrics," the actor confessed laughing. "It just sounds so different. Yes. I did say that. All right. So how do I approach that now? … It kind of goes into the theme of what the song is, but yes, it's a little scandalous."
We can definitely see how song lyrics sound more intense when they are spoken rather than sung. Though Gomez has certainly give her fans numerous new tunes to make up for her previous absence, we wouldn't be surprised if she has more music scheduled to release before the year's out.