'Only Murders in the Building': Selena Gomez Sports a Fake Tattoo as Mabel; How Many Tattoos Does She Really Have?
Selena Gomez has often been vocal about her love for tattoos. Even her character, Mabel, in Hulu's new mystery-comedy series, Only Murders in the Building, sports some meaningful ink. So far, Mabel has only showcased one tattoo on her shoulder, but Gomez has many more in real life. How many tattoos does the actor and singer have in total?
[Spoiler alert: The first section of this story contains minor spoilers for Only Murders in the Building Episodes 1 through 3.]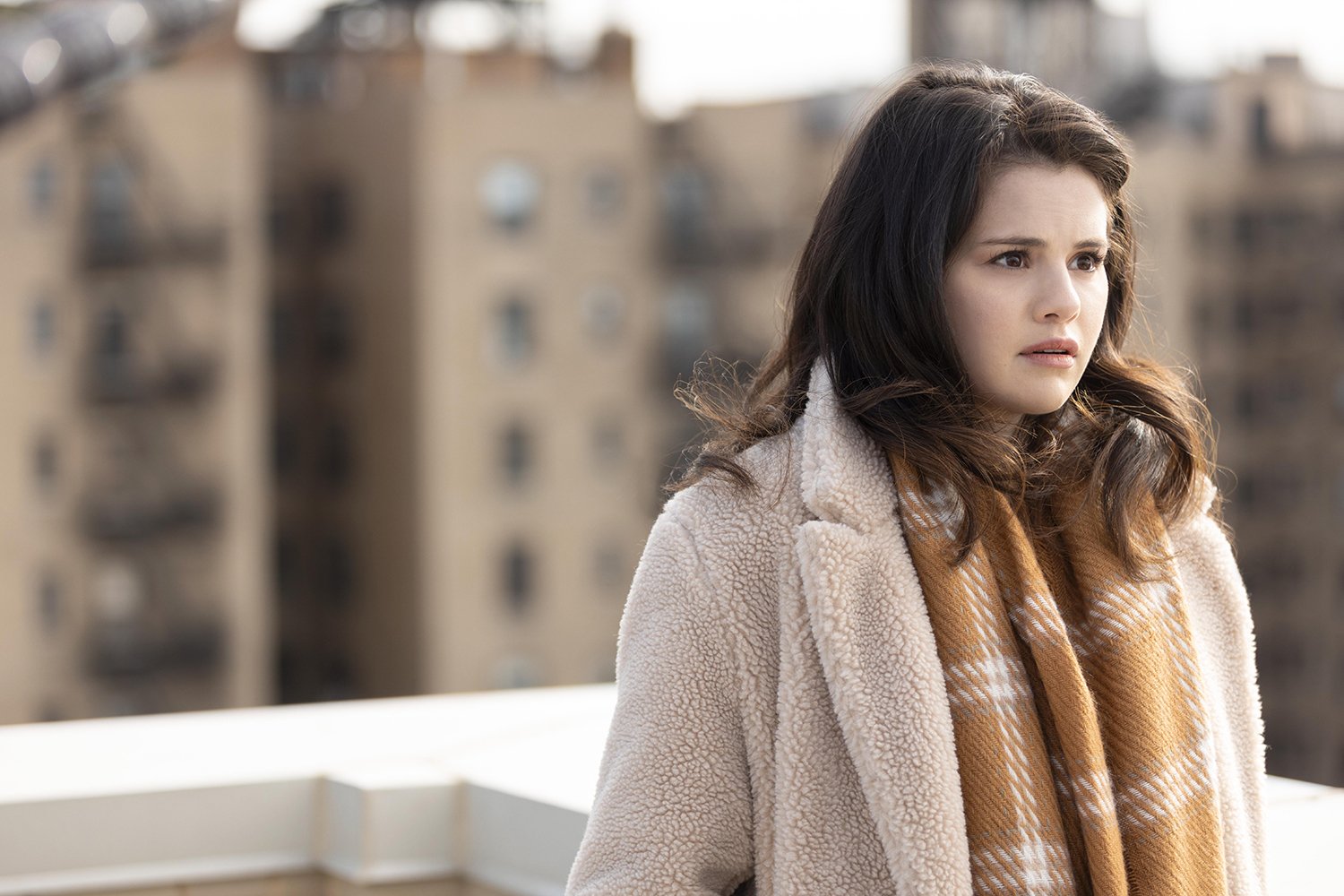 Selena Gomez has a whale tattoo in 'Only Murders in the Building'
In the first three episodes of Only Murders in the Building, the camera occasionally focuses on a black whale tattoo on Mabel's left shoulder. Although she never speaks about the ink, it's clear from the start the tattoo holds significance to Mabel and possibly to the show's story.
Later, Mabel looks through her old friend Tim Kono's (Julian Cihi) apartment after his death. She picks up one of the Hardy Boys books they used to read with their friend group: Mystery of the Whale Tattoo. Viewers also see a flashback at one point featuring Mabel and her friend Zoe (Olivia Reis) standing beside each other with matching whale tattoos. Perhaps later episodes will explore Mabel and Zoe's bond and how they came to receive the ink.
How many tattoos does Selena Gomez have in real life?
The "Rare" singer might not really have a whale tattoo, but she does have plenty of others. According to Insider, Gomez has 15 tattoos as of April 2021. She received her first tattoo, a small music note on her wrist, when she was 19 years old. Gomez revealed at the time that music had a "big influence" on her, so she got the tattoo to honor that.
From there, Gomez received several tattoos on her arms, thighs, neck, back, wrists, and feet. She has a go-to artist, Keith Scott "Bang Bang" McCurdy, in New York. Some of the star's tattoos honor her mother, sister, grandmother, and friends.
In 2018, for example, Gomez received a "1" tattoo on her ribcage with her best friend, Courtney Lopez. She also received a "4" with three other pals to commemorate their friendship. One year later, Gomez received matching arrow tattoos with singer Julia Michaels.
Gomez also received tattoos to mark significant moments in her life. The singer received a kidney transplant in 2017, so she inked the date of the surgery on the back of her arm. Her friend Francia Raisa, who gave her the kidney, has the same tattoo. Gomez also received the word "Rare" under her ear in 2020 in honor of her third studio album.
The singer said her tattoos 'mean so much' to her
Gomez has always seemed eager to share the stories of her ink. In fact, during her 2016 Revival Tour, she sold temporary tattoo sheets with replicas of her tattoos.
"Each and every one of them means so much to me," Gomez wrote on Instagram at the time.
The singer has also previously spoken about why she's drawn to tattoos.
"I love tattoos. They don't scare me," Gomez said during an interview on the Zach Sang Show in 2020. "I think they're beautiful."
RELATED: 'Only Murders in the Building': Selena Gomez's Love of True Crime Drew Her to the Series