Selena Gomez Revealed the Sweetest Memory About Bestie, Taylor Swift
With all of the recent drama between Taylor Swift and Scooter Braun, the Red artist needs her friends now more than ever before. Fortunately, Selena Gomez, Swift's best friend of over 13 years, has stepped up to staunchly defend her honor. Despite the threat of potential retaliation, Gomez took to her Instagram story to share …
With all of the recent drama between Taylor Swift and Scooter Braun, the Red artist needs her friends now more than ever before. Fortunately, Selena Gomez, Swift's best friend of over 13 years, has stepped up to staunchly defend her honor. Despite the threat of potential retaliation, Gomez took to her Instagram story to share her truth about how she believed Big Machine records was treating her bestie. In the process, the "Look At Her Now" artist, managed to share the sweetest memory about her and her long-time friend.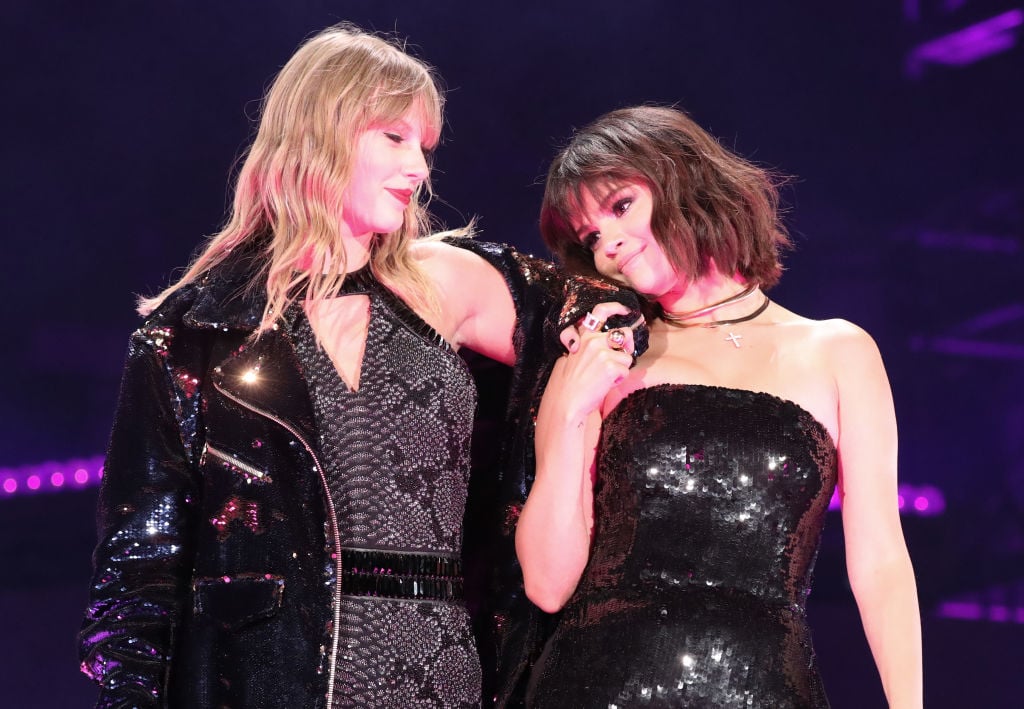 Selena Gomez defends Taylor Swift against Scooter Braun
Swift and Gomez first met and became friends back in 2006 when they were both dating the Jonas Brothers. As the years passed they became closer, their individual and shared hardships only strengthening their bond. "I have known Taylor for 13 years. She is the most dedicated, fearless, feisty [sic], strongest woman I've ever known. People can say b*tch but what I'm saying to you is that's called a woman with true identity and strength who takes no sh*t," Gomez said in a statement she posted to her Instagram story on November 15, 2019, before launching into her thoughts about how unfairly Braun and Big Machine Records was treating her friend.
A private listening party for Fearless
Later in the statement, Gomez revealed a sweet memory that she and Swift shared back in 2008 ahead of the release of Swift's highly-successful sophomore album, Fearless. "I listened to fearless before it came out and I just remember us jumping on a bed and she was just sparkling. -so proud of her diary being read by the whole world. Nervous of people not liking it… but that became one of the biggest records – an album that saved so many young women [sic] who felt alone," the "Good For You" singer shared.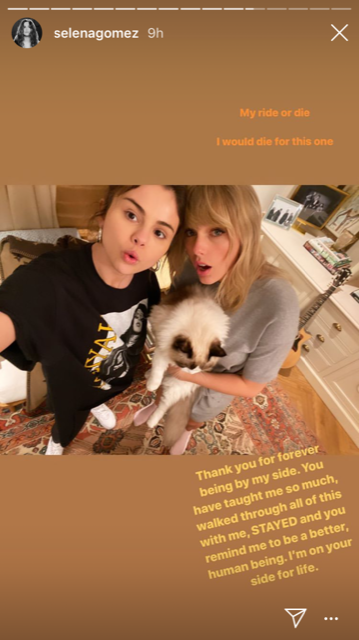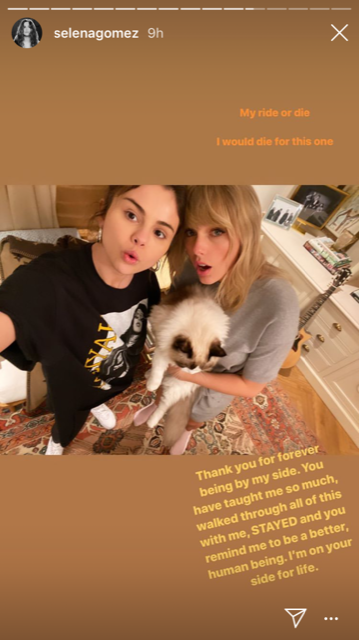 Gomez then went on to share how impactful Fearless was for people across the globe and how important it was to Swift herself. "Have a broken heart. Who were healing. Those who felt invisible. Gave a voice to those who didn't know that they had one all along. Believing in dreams again. I continued to see how she has constantly challenged her self to create a beautiful life that belongs [sic] to just her. So I can tell you first hand the MOST important thing to Taylor is her family, love, her fans, and her MUSIC," the 27-year old added.
Gomez plays new songs for Swift before they release
Of course, this isn't the first time that the pair have shared their music with one another ahead of its release. Gomez recently revealed that she played her first number-one single "Lose You To Love Me" with Swift and her mother, Andrea Swift, prior to release. Gomez confessed that the song brought both Swifts to tears because they knew everything that she'd been through in order to get to a place where writing the song and releasing it to the world was feasible.
Gomez teased Swift's 2019 album, Lover, back in 2017
And Swift has absolutely returned the favor. Earlier this year, eagle-eyed fans discovered that Swift played her song "ME!" (which was the first single off of her latest album Lover) for Gomez as early as December of 2017. When Gomez wished Swift a happy birthday on Instagram, she managed to use the stylized version of Swift's song in her caption. This proved to both Swifties and Selenators that Gomez was actually the first to drop the first easter egg about Lover. It's great that these two musicians have remained so supportive of one another over the years. We're sure that they'll be friends for years to come.