Selena Gomez and Taylor Swift Offered Olivia Rodrigo These Words of Wisdom
For Olivia Rodrigo, Selena Gomez and Taylor Swift aren't just her contemporaries. They're also experienced artists she looks up to. The musically inclined pals each gave their own set of advice to the young celebrity in her first year of superstardom. Here's what they told her.
Taylor Swift and Olivia Rodrigo met at the BRIT Awards
Even before she became a famous singer, Rodrigo spoke about her love for Swift. The artist sent her a unique ring as a gift. Later, Rodrigo and fellow Swiftie Conan Gray got to listen to Swift's 2021 album Fearless (Taylor's Version) before anyone else.
However, due to the coronavirus (COVID-19) pandemic, Rodrigo and Swift didn't have the opportunity to meet in person for a while. That is, until the 2021 BRIT Awards, at which the former performed and the latter accepted the Icon Award. They posed for photos together, which they shared on social media.
"It's so nice to be welcomed into the music industry and so great to be supportive of other women," Rodrigo told Variety of getting to know the veteran musician. "She wrote me a letter a while ago, and she wrote something about how you make your own luck in the world, and how you treat other people always comes back to you."
Rodrigo revealed she spoke to fellow Disney star, Gomez
Rodrigo got her start in the entertainment industry the way many of Swift's peers did: By acting in Disney shows. Before releasing her debut album, Sour — which features two Swift-interpolated tracks, "1 Step Forward, 3 Steps Back" and "Deja Vu" — Rodrigo was best known for starring in series such as High School Musical: The Musical: The Series.
This path isn't unlike the one taken by the Jonas Brothers, Miley Cyrus, Demi Lovato, and Selena Gomez. While Rodrigo's success came about a decade later, she received advice from Gomez about growing up on Disney Channel and transitioning to a music career.
"I met Selena, and she was so kind," said Rodrigo. "She talked to me a lot about prioritizing mental health, which I think is really important in this industry. All of us were in the limelight very young. … That can be taxing on your psyche and can bring about all these weird issues."
Gomez and Swift have helped one another, too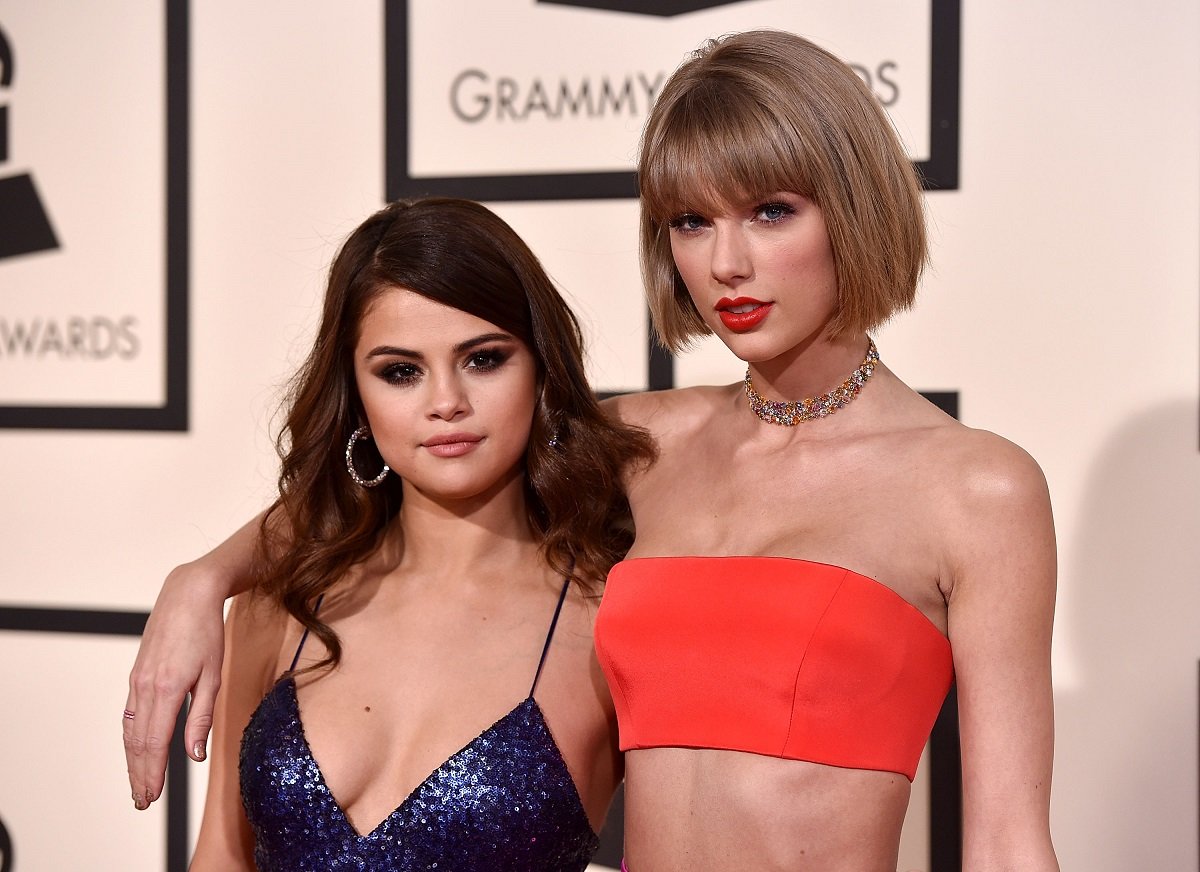 Gomez and Swift's friendship dates back to their early years in show business. They met while Gomez was dating Nick Jonas, and Swift was linked to his older brother, Joe Jonas. But long after those relationships ended, the two remain as close as ever, frequently citing one another as "best friends."
"We clicked instantly," Gomez told the Wall Street Journal in 2020. "There has always been this quality of sisterhood," Swift said. "I knew from when I met her I would always have her back." Gomez added that Swift, who's a few years older, "taught me a lot about how I should be treated at a young age."