Did Selena Gomez Tease Another Justin Bieber-Inspired Track From Her New Album 'Rare'?
When musical celebrity couples call it quits, one thing fans can count on is at least a couple of juicy breakup songs. Now that Selena Gomez is back with her latest album, Rare, all anyone wants to know is: Which songs, if any, are about her famous ex, Justin Bieber? Here's a look at what we know ahead of its release.
Selena Gomez famously dated Justin Bieber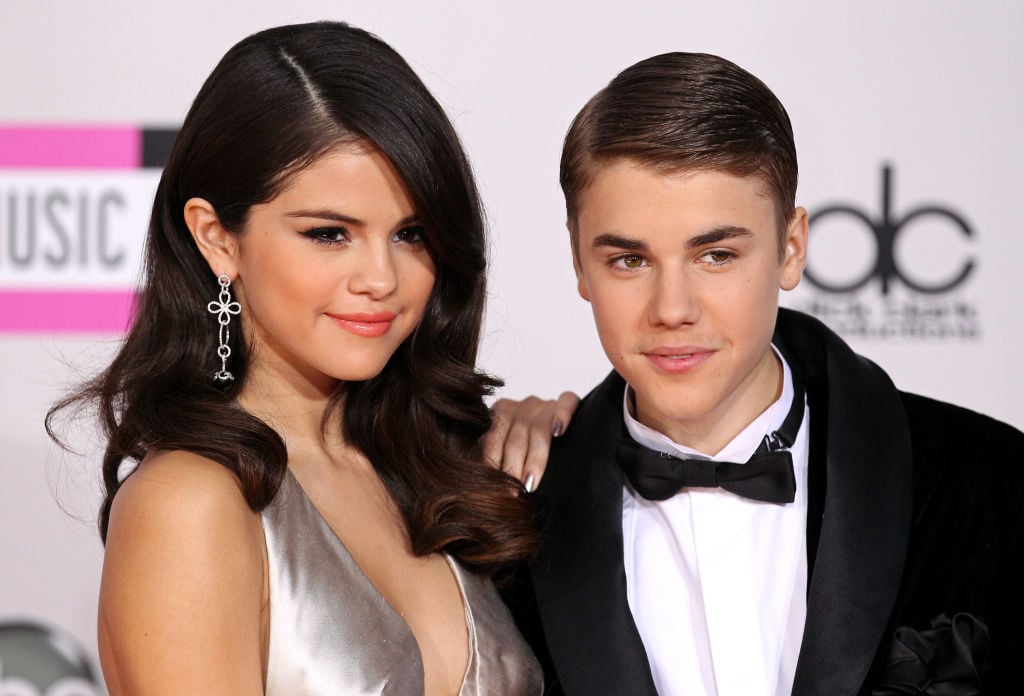 Everyone knows that Gomez and Bieber dated. And it's quite a story. The two met over a decade ago, as both of their careers were taking off. The young stars were quickly linked and began attending events as a couple in 2010.
Bieber and Gomez's relationship was an on-again, off-again one. The timeline is fuzzy, but they broke up at least once, if not twice, over the next several years. Bieber first dated his now-wife, Hailey Bieber, during one of these breaks, while Gomez was linked to The Weekend for a time.
Fans think this single is about Bieber
During all of this, both Bieber and Gomez wrote music that was thought to be about the other. But the latter hasn't been in the studio all that much over the past couple of years. She amended this in Oct. 2019 when she dropped not one, but two singles.
The first of these singles was "Lose You to Love Me." Even before it dropped, Gomez's fans had reason to suspect that it was about Bieber, and they weren't disappointed. The artist immediately followed this emotional tune with a more upbeat, positive pop number, "Look At Her Now," to show how far she's come.
Gomez's first album in a long time is nearly here
Those two singles were just the beginning. Gomez then shared that she had an entire album in the works, her first in many years. Fans were ecstatic. She slowly began to share tiny tidbits from behind-the-scenes, and once again, everyone was on board.
As 2019 was winding down, Gomez posted her biggest reveal thus far: The album, titled Rare, was scheduled for a Jan. 10, 2020 release. She also shared the full tracklisting, as well as snippets from songs such as the title track, "Rare," "Cut You Off," and "A Sweeter Place," the last of which features Kid Cudi.
Here are some of the lyrics she's shared
Now that it's 2020, Gomez's album is nearly here. In the week leading up to its release, she's been sharing polaroids of herself on Instagram, along with lyrics. The first reads, "Feels so good to dance again," which we can assume is from Rare track No. 2, simply titled, "Dance Again." Not much to decipher here.
The next one is fairly obvious as well. Track No. 6 is titled "Vulnerable," so we can deduce that the above lyrics, "If the only other option's letting go — I'll stay vulnerable" comes from that song. This one sounds like it could allude to Bieber, but it's not definitive.
Here's where the lyrics get interesting. Track No. 7 is titled "People You Know." The lyrics she lists here are, "People can go from people you know to people you don't." Of course, this could be about nearly anyone, but most fans are betting that it's about Bieber.