Selena Gomez Doesn't Think She'll 'Ever Quit Making Music'
Back in May of 2021, Selena Gomez made headlines when she insiunated that she would potentially retire from music. Though Gomez initially rose to fame thanks to her hit Disney Channel show, Wizards of Waverly Place, she has found global success in large part because of her music. Both her Spanish language EP, Revelación, and her third solo studio album, Rare, received critical acclaim in the last year, so fans were shocked by the prospect that Gomez could leave music behind.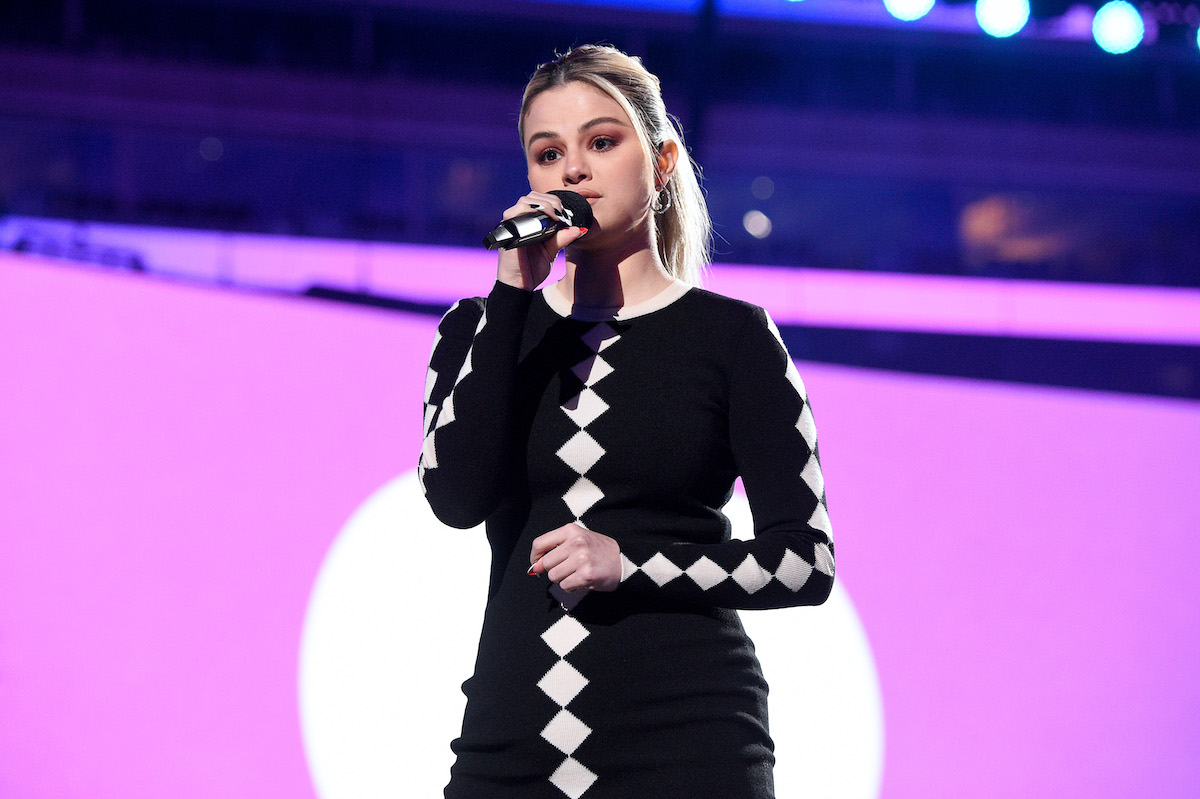 Why Selena Gomez considered retiring from music
But what prompted Gomez to start thinking about retiring? In her interview with Vogue, Gomez revealed that she felt like she needed to give acting a serious shot. However, since the "Lose You to Love Me" singer has always managed to balance both acting and singing, fans were confused as to why she felt like she needed to pick one artistic expression over the other in order to be successful. Additionally, since Gomez had signed on to star in the Hulu limited series, Only Murders in the Building, her first series regular acting role since her Disney days, it seemed more that obvious that she could balance both.
The 'Boyfriend' singer doesn't think people take her songs seriously
In the interview, Gomez also revealed that part of the reason that she was considering retiring from music was because she didn't feel as if she was being respected as an artist. Though she has shared that she appreciated her fans, it was clear that she was feeling some frustration with the music industry.
RELATED: Selena Gomez 'Hates' When People Do This To Her Song Lyrics
"It's hard to keep doing music when people don't necessarily take you seriously," Gomez revealed. "I've had moments where I've been like, 'What's the point? Why do I keep doing this?' 'Lose You to Love Me' I felt was the best song I've ever released, and for some people, it still wasn't enough. I think there are a lot of people who enjoy my music, and for that, I'm so thankful, for that I keep going, but I think the next time I do an album it'll be different. I want to give it one last try before I maybe retire music."
Gomez will continue to make music
Naturally, the millions of fans that Gomez boasts were devastated that she could potentially leave music behind. Fortunatley, Gomez has all but retracted the idea that she'll be retiring anytime soon. Though she still feels that she needs to prove herself in the industry, she realizes that music is a huge part of her life.
RELATED: Taylor Swift and Selena Gomez Have Been Trolling Fans for Years
"I don't think I'll ever quit making music," Gomez told Elle about potentially retiring. "I'm not saying I want a Grammy. I just feel like I'm doing the best I can, and it's all about me. Sometimes, that can really get to me." Gomez might be one of the most famous celebrities on the planet but, at the end of the day, she is still human and she experiences imposter syndrome and insecurity just like anyone else. Fortunately for her loyal fans, the Selenators, she seems committed to making music no matter what.