Does Selena Gomez's Unreleased Track 'Boyfriend' Have Anything to Do With the Justin Bieber Song?
There are no coincidences in songwriting — or are there? Whatever the case, pop star Selena Gomez is talking about a new track, "Boyfriend," which is also the title of a Justin Bieber song. Are the two connected? Here's what we know.
Selena Gomez's album 'Rare' is here
Gomez has been in the industry for quite some time. She got her start on the Disney Channel, putting out albums with her band Selena Gomez and the Scene before leaving Hollywood Records in 2014. However, her 2015 album, Revival, was the last we'd heard of her for years — until now.
The artist revealed that she was returning to music in a big way. After a few singles and collaborations here and there, Gomez teased her second solo album, Rare, beginning in late 2018. The album was released on Jan. 10, 2020, to rave reviews.
She revealed an unreleased track titled 'Boyfriend'
Since its release, Gomez has remained in the public eye, promoting both Rare and her voice role in the new film Dolittle. Appearing on The Tonight Show Starring Jimmy Fallon, she spoke about the reception to her album, as well as opening up a little about an unreleased track.
"There's a few other songs that I couldn't help but want to exist," Gomez said of what she's worked on that's not on the album. "I can't really tell when, but one of my favorite tracks is called 'Boyfriend.' So I can't wait for people to hear that one."
Gomez's ex, Justin Bieber, had a song of the same name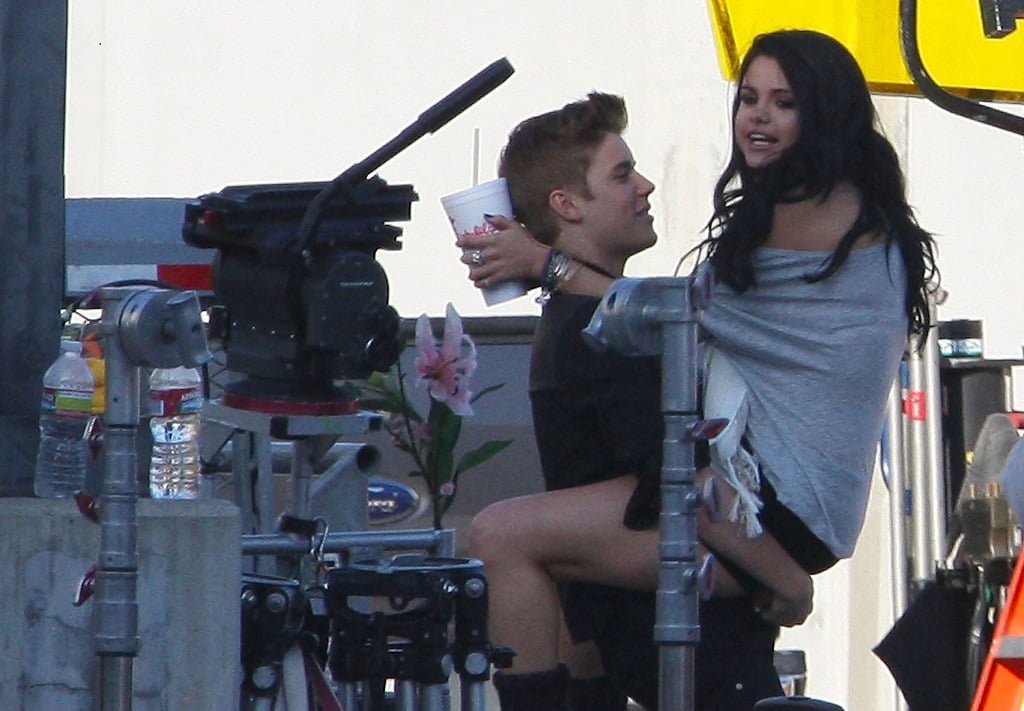 Many of Gomez's song titles on just one or two words, and typically are fairly to-the-point. So 'Boyfriend' isn't that surprising of a title. And obviously, it's one that's been used before. Ariana Grande released a song with that title in 2019, and artists like Ashlee Simpson and the group Big Time Rush have also released tracks under the name before.
However, one of the most well-known songs titled 'Boyfriend' belongs to Gomez's own ex-boyfriend: Justin Bieber. His 2012 hit was the lead single off his third album, Believe. And, at the time it was released, he and Gomez were together. In fact, they were caught on camera embracing at the music video shoot.
When will 'Boyfriend' come out?
This isn't the first time Gomez has mentioned this song. In her Wall Street Journal cover story, released just ahead of Rare, her co-writers Julia Michaels and Justin Tranter spoke about a song titled "I Want A Boyfriend," which is, in part, "about a fine line between a want and a need. Yes, she wants a boyfriend, but it's not a need. She's OK on her own, and we all should be too."
We can assume that this is the same song, so whether the title is "Boyfriend" or "I Want A Boyfriend" isn't necessarily important. There doesn't appear to be any real connection between Gomez's track and the aforementioned Bieber hit. Unfortunately, we now have to wait around until she releases it to know more.