Selena Gomez Had a 'Violating' Experience With Paparazzi When She Was Just 15-Years-Old
You may know Selena Gomez as the singing sensation she is known to be today, but before strutting her stuff in the music industry, the "Heart Wants What the Heart Wants" singer was recognized for her acting. In fact, her fame and popularity started to spike at the young age of 15 — a vulnerable time in any person's life. Like many other child star celebrities, Gomez recounted a time when the paparazzi overstepped boundaries and violated the young star's privacy, despite her only being 15 at the time.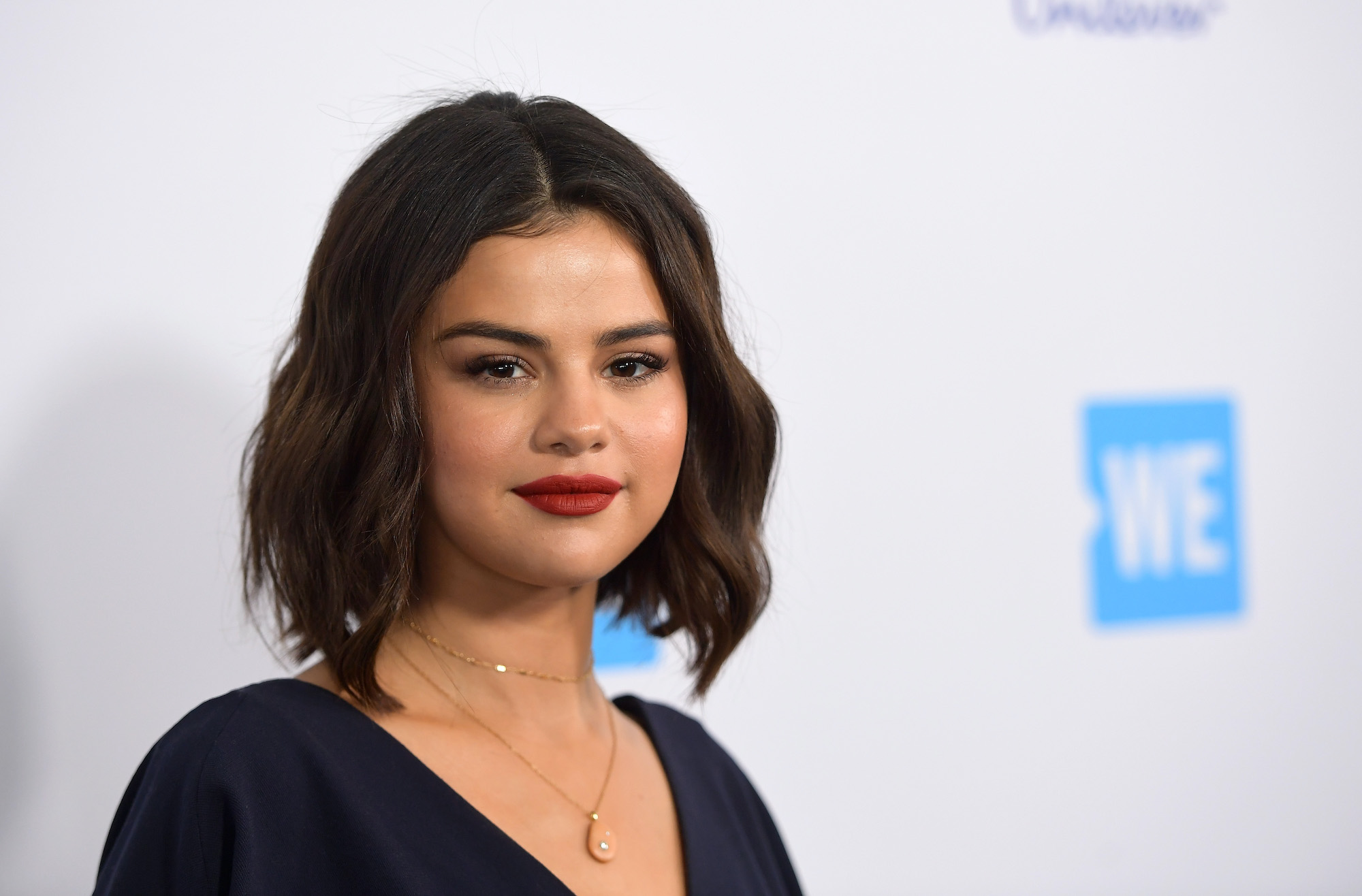 Selena Gomez's career started as a child with Disney
Today, most people know Gomez as the award-winning singer with hits like "Hands to Myself," "Lose You to Love Me," "I Can't Get Enough," and several more. Many of them have earned a lot of acclaims and awards, including Billboard Women in Music, World Music Award, MTV Video Music Award, and Teen Choice Awards. In fact, the young star just earned her third number one album on the Billboard 200 Chart with the release of her Rare album, following Revival's peak at number one in 2015 and Stars Dance's peak in 2013. 
Prior to having a thriving singing career, however, Gomez was a sensation among teens playing Alex Russo on Wizards of Waverly Place, making special appearances as the same character in other Disney shows like Hannah Montana and The Sweet Life of Zack & Cody. Following her extreme success with Disney, Gomez played popular roles in Disney hits like Princess Protection Program and Another Cinderella Story.
Paparazzi often crosses boundaries
The paparazzi have a record of going way too far for a photo — causing accidents, crashing into celebrity cars, stalking, sneaking photos of their children, trespassing, aggressive behavior, and other incidents that endanger bystanders and stars.
Take, for example, Britney Spears' 2007 breakdown that was captured by vulturous paparazzi. She clearly needed compassion and privacy, and the paparazzi just surrounded her to get pictures of the spiraling events. That moment was just the result of several overbearing moments bubbling up until she couldn't take it anymore.
More recently, stars are getting fed up with the savagery and lack of privacy, working on lifting each other up instead of letting mainstream media take them down when they're most vulnerable. Nonetheless, it's still a struggle. 2021 has already seen a paparazzi man commenting on Gomez's body, receiving her middle finger and a clipped response. 
Gomez recalled when paparazzi followed her to the beach as a teenager
Making her debut on the cover of Vogue in the US — following three other Vogue cover appearances in Mexico, Australia, and Brazil — Gomez opens up about the problem and a time she felt 'violated' by the paparazzi as a teenager.
"We were all new to this, and [onscreen brothers, David Henrie and Jake Austin] wanted to say things to the paparazzi, but you can't, because that's exactly what the paparazzi want," she recalls. "I remember going to the beach with some family members who were visiting, and we saw, far away, grown men with cameras — taking pictures of a 15-year-old in her swimsuit. That is a violating feeling."
It wasn't the first or last time the paparazzi went too far for the sake of a picture or two. It's gotten so bad that they not only invaded Selena Gomez's privacy and took photos of her 15-year-old body in a swimsuit to plaster all over the internet and magazines, but they have also taken advantage of celebrities when they were in their most vulnerable states.