Why the Industry Will Never Kill Selena Gomez's Trademark Vulnerability
With 167 million followers on Instagram alone, Selena Gomez is one of the most popular celebrities in the world. The actress is famed for her vulnerable, genuine, nature and her down-to-earth vibes. Fans of Gomez (called Selenators) revere Gomez for her ever-present candor and vulnerability. Unlike many other celebrities of her caliber, Gomez has always appeared to be an open book. She is unashamed of experiencing the gamut of emotions and sharing them with the world.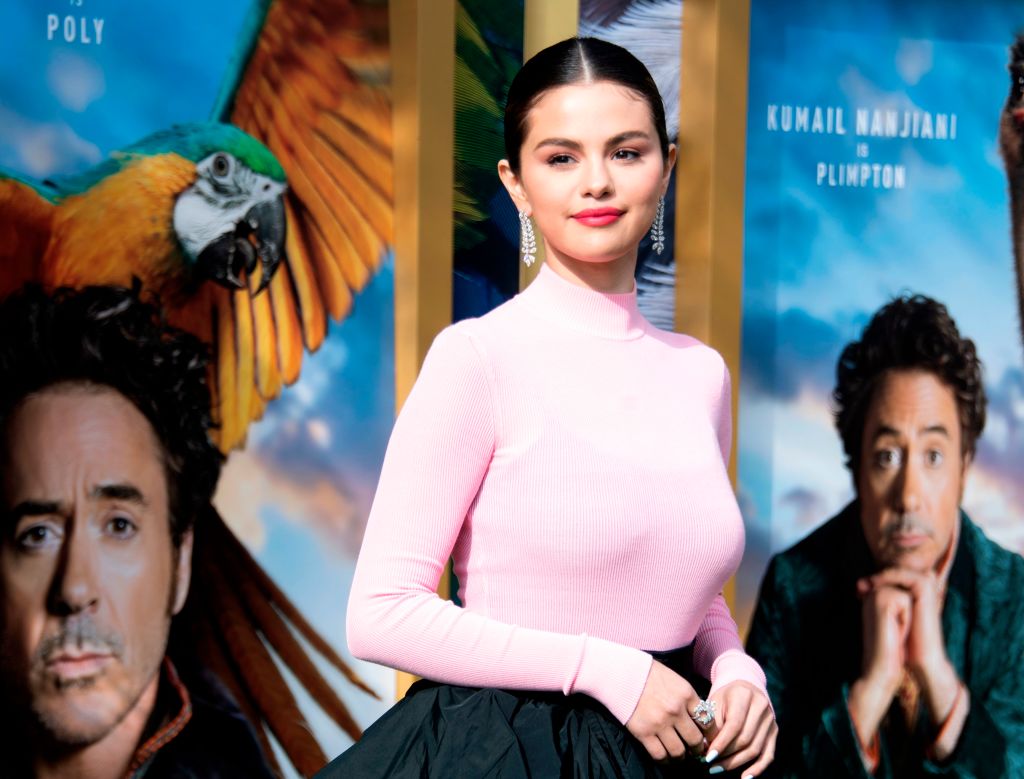 Though Gomez has been in the entertainment industry for 20 years, she has somehow been able to maintain her vulnerable and open nature. The actress has been candid about the fact that doing so hasn't always been easy. In the past four years alone, Gomez has suffered through a kidney transplant, a volatile and emotionally abusive relationship, struggles with anxiety and depression, and an autoimmune disease, Lupus. Furthermore, she has had to cope with all the negativity and hatred that often accompanies being a celebrity or public figure.
Selena Gomez talks about growing up in the industry
But, through it all, Gomez has been able to maintain her vulnerability. She no longer views her vulnerable nature as a weakness, but as a strength. In a recent interview with NPR, Gomez got candid about how she's been able to stay vulnerable. "As I grew up in this chaotic space, I did have to learn how to be tough, and to be strong, but I'm not this hard person. And I have every right to be: From 7-years-old to 27, I've been working, and I've had the most horrible things said to me, said about me, and being exposed to way too much," the "Crowded Room" singer shared.
Why the Lose You To Love Me singer views vulnerability as a strength
Of course, it took some getting used to for Gomez to see her vulnerability as a negative rather than a positive. "One of my issues is that I always felt like I was this weak person because I would cry, or I would get emotional, or I hated when people were rude. I just started getting to the place, definitely a few years ago, where I understood that vulnerability is actually such a strength. I shine the most within when I'm sharing my story with someone, or when I'm there for a friend, or when I do meet someone, I'm not bitter and sarcastic — I mean sometimes I am, but I'm proud that I'm okay with speaking about my heart," the Spring Breakers actress admitted.
Gomez explains her new song, Vulnerable
Gomez has done a great job of capitalizing on her vulnerability. Because the 27-year-old is unafraid to pour her heart into her music, millions of fans are able to relate to her despite having vastly different experiences. Gomez's new album, Rare, even has a song entitled "Vulnerable" which ensures fans that no matter what comes her way, she's committed to staying vulnerable. "And the whole song is saying "Hey if I give this to you, If I give myself to you, are you strong enough to be there for me?" If not, I'll let go of the situation but I'm still going to be vulnerable to what's next," Gomez shared. It's great that Gomez has been able to embrace who she is despite the media and others trying to tear her down at times. We're sure Selenators can't wait to see what's next from this talented star.